I've been wearing spectacles for quite some time now, since my 8th grade I guess. Like any other child, I too complained of not being able to see the blackboard from the last bench. The teachers did move me to the first bench, but that didn't make much of a difference either. Close to 11 years now, I've been wearing spectacles and *touch wood* the numbers haven't changed much. Just like everyone shops for clothes, bags, shoes and what not. Specy people have an addition to the list. I would surely count specs to be a part of fashion accessory now a days. Have seen many people wear it just to change their look.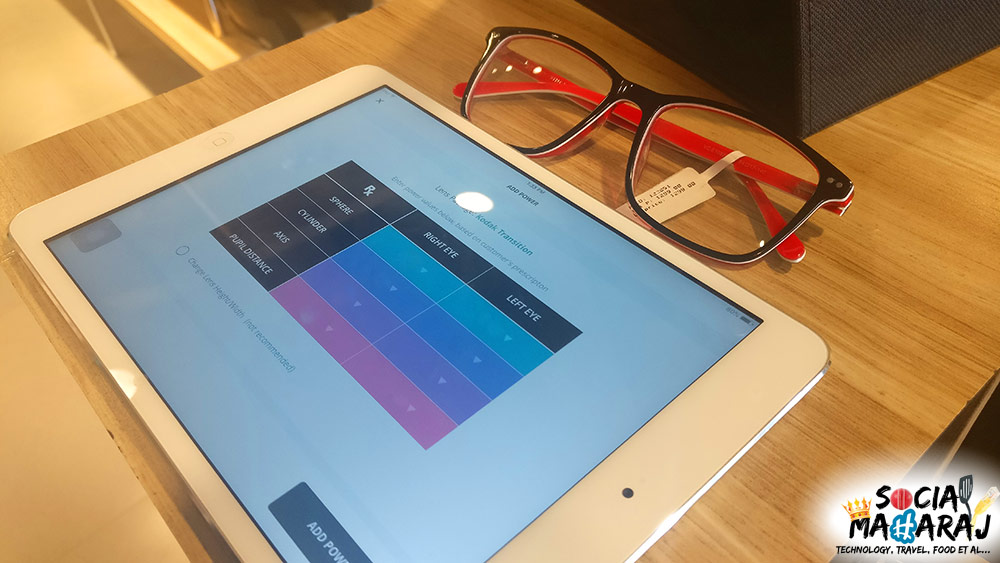 Couple of  weeks back, I was on the lookout for a new pair of glasses. Hopping from shop to shop in Panjagutta / Banjara Hills but couldn't find one that fit me well. After scouting many shops, I stumbled upon the Lenskart store. I had seen their super cool ads that Specy is the new Sexy, but was skeptical about buying spectacles online. Well, eventually I did because I found a frame that fit me perfectly and that's how I went specs shopping Online. Now that I've got my spectacles, here I am sharing my Lenskart Review and experience.
The Lenskart Store Experience
Lenskart have come up with brick and mortar stores in many cities and I'm sure you would have seen one too. The one where I went is in Banjara Hills in Hyderabad. The store is small, but has a good collection of spectacle frames. I entered the shop and was promptly greeted by a salesman. I shared my requirements – full rim and should be large enough to fit my face. The person came up with 4-5 frames which I tried. Luckily I found the perfect one in them. Vincent Chase is what I opted for. It's a home-grown brand owned by Lenskart. I know there are the likes of Armani, Oakley and stuff, but for me what matters more is the lens. Also there's a budget constraint too 😛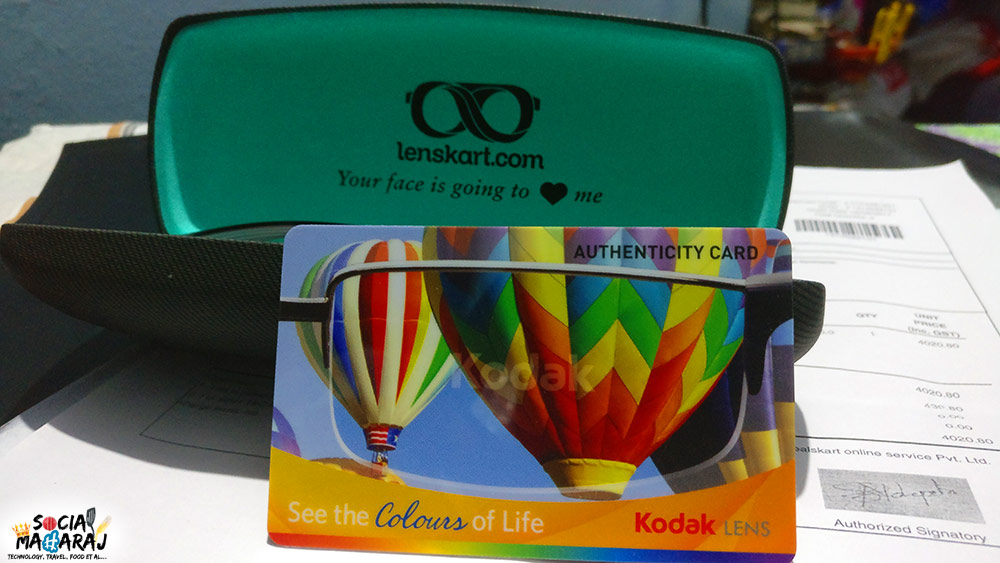 After finalising the frame, I was adamant about getting Crizal lenses. I've been using them for few years now and have become used to it. Unfortunately, Lenskart doesn't have Crizal. They have Klair, British Opticals, Kodak lenses on offer. I did go to other shops for getting the lenses fixed but most of them refused. Eventually, I ended up opting for Kodak Lenses. These lenses come with anti-reflective coating, UV protection and are photo-chromatic. (is what the salesman told) The technician quickly tested my eyes and ordered a pair of glasses from the Lenskart app on his iPad Mini. It's nice to able to try out frames before actually buying the. And I feel that the Lenskart stores are perfect. Also, the fact that the spectacles would be delivered to my door step was an added advantage. Read on for my Lenskart review.
Spectacles quality – Lenskart review
I ordered the product on 6th August and wanted them before 12th. The order details mentioned the arrival date as 13th. Well they did their job, I got the spectacles delivered vai BlueDart on 10th evening. Kudos for this one. The spectacles were neatly packed inside a plastic cover which was inside a cardboard box. The package contained the bill, the authenticity card (because I opted for Kodak lenses),  couple of cleaning cloths and a spectacle box. Loved the box because of the good build quality and also the quirky one liners.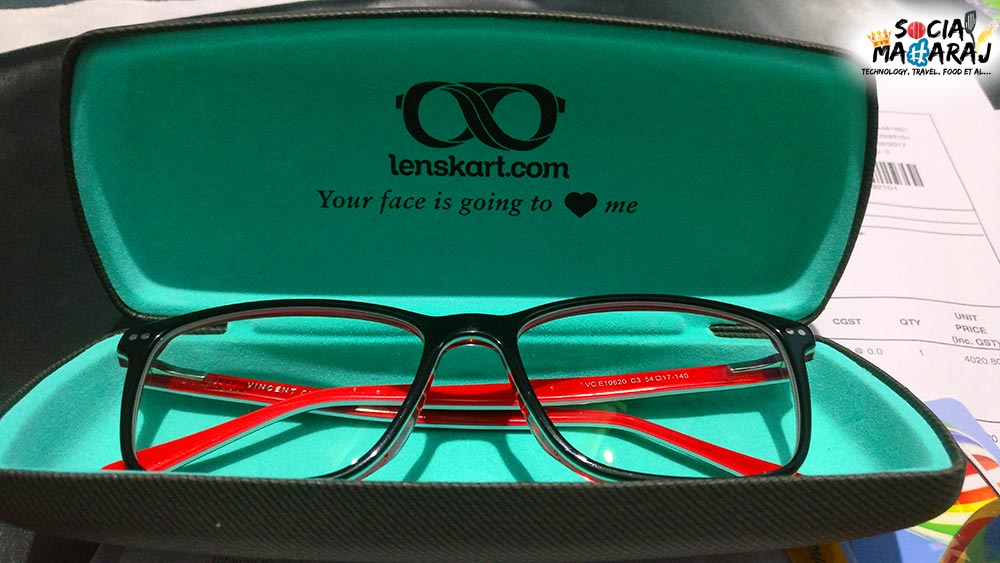 The spectacles are perfect fitting. After a good 10 days of use, I can say that Lenskart has done a good job. Unlike other lenses, these Kodak lenses have a yellowish coating. I've noticed much of a difference yet in visibility. The frame is sturdy and more importantly fits perfectly. Good going till now, If and when I face any issue, I shall update it here.
Lenskart Review – Final Verdict, go for it !
I had a smooth and swift dealing with Lenskart. Be it the amazing store experience, the competitive pricing or the great quality of spectacles, I loved every aspect of it. One of the best services from Lenskart was the availability of frames at the store and the facility to deliver it home. Since this was my first frame from Lenskart, I did get a very good deal. In case you are planning to buy glasses, checkout lenskart. I'm sure you'll have a wonderful experience. Already used Lenskart ? How was your experience ? Share your view with me in the comments below or tweet to me at @Atulmaharaj
** PS: This is not a paid review. It was my experience of shopping at Lenskart for my new spectacles **