"Traveling is like reading a book, one who hasn't traveled hasn't turned a page…" – this is my favorite quote. And it ensures that I keep exploring new places time to time. For me sitting at home during a long weekend is a strict No. June 2 is a state holiday in Telangana as it is celebrated as State Formation Day. This year 2nd June was a Friday and hence it was a long weekend. I knew I had to travel but the place wasn't decided till a week before traveling. My colleagues decided to visit Nanded and asked whether I could join. Without wasting much time, I agreed and joined them in exploring the town.
Nanded – Pilgrimage town of Sikhs
All I knew before visiting Nanded was that it was a small town in Maharashtra and that meant a lot of Vada Pavs and Missal Pav. Little did I know the importance of this town for Sikhs. As it turns out, Nanded is an important pilgrimage center for Sikhs – one of the five 'Takhts' of Sikhism. (Takhts are nothing but places of religious importance, just like Dhaams in Hinudism) Just like the Golden Temple in Amritsar, Sachkhand Hazur Sahib is of great importance. During my trip I learnt that the city has been visited by their first guru Shri Guru Nanak Devji (founder of Sikhism) and also by their last guru Shri Guru Gobind Singhji.
Being in Maharashtra, Nanded is more of a typical Punjabi town with scores of Sikhs flocking to the city all around the year. The food in the city is greatly influenced by this. The Aloo Parathas and Chole Bhature over power the Vada Pav and other Maharashtrian dishes. People here speak Punjabi, Marathi and Hindi and hence it was easy for a person like me to explore.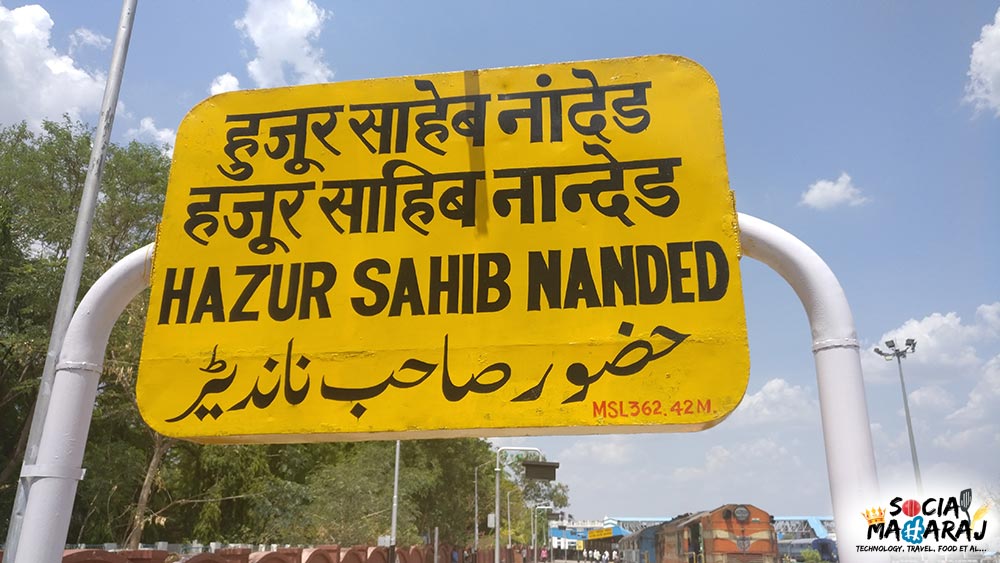 Reaching Nanded
Nanded is well connected by Air, Road and Rail from major cities in India including Delhi, Mumbai, Amritsar and Hyderabad. We decided to take a train to Nanded. The Train – Kacheguda Narkher Intercity Express – that starts from Kacheguda at 0730hrs and reaches Nanded at 1330 hrs. We were glad to have boarded the AC Chair Car coach considering the scorching heat outside. Moving about in Nanded is a breeze as there are plenty of Autos available at your disposal.
Staying in Nanded
The small town boasts of a lot of hotels. Apart from these, there are places aimed at pilgrims coming down to Nanded. These places provide rooms at highly subsidized rates with a minimal facilities. Since one of my colleagues had already visited Nanded earlier, we decided to stay at Punjab Bhavan. This place houses AC rooms that are available for Rs 450 per night. The rooms were huge – 2 double beds and a single mattress of the floor – considering the price. It's easy to get rooms here and doesn't require prior booking. However it might be tough to get one in the city during festive season.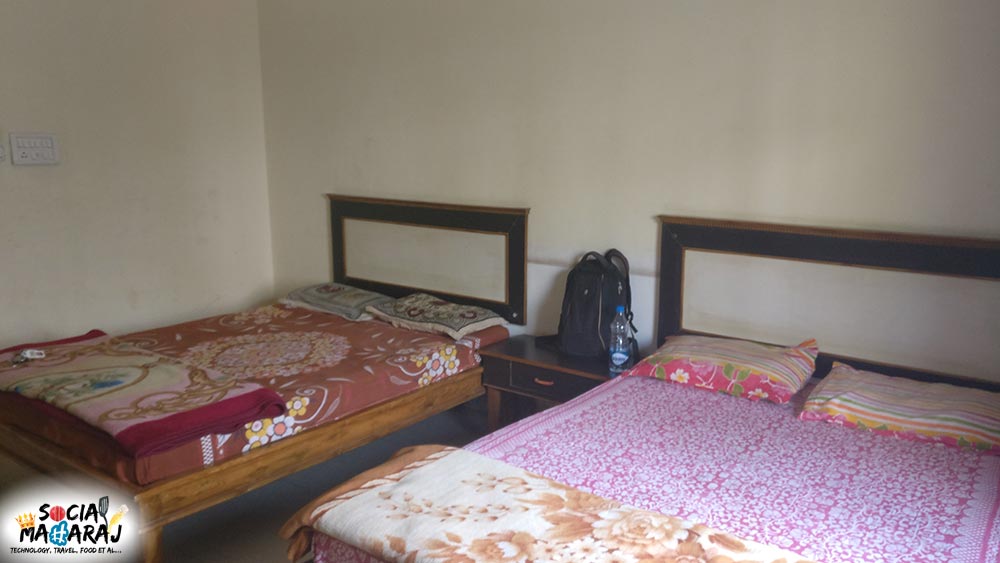 Since we were a group of four with 2 pretty ladies, the help desk at Punjab Bhavan did some 'extra' verification. They asked for id cards from all of us and provided separate rooms (like we wanted to stay in one room !) and were told not to visit each others' rooms.(This was strict, so we had to resort to WhatsApp Calls to talk) Well, this is justified considering the ugly things that happen around. Pretty sure that such things won't happen when you visit as a family.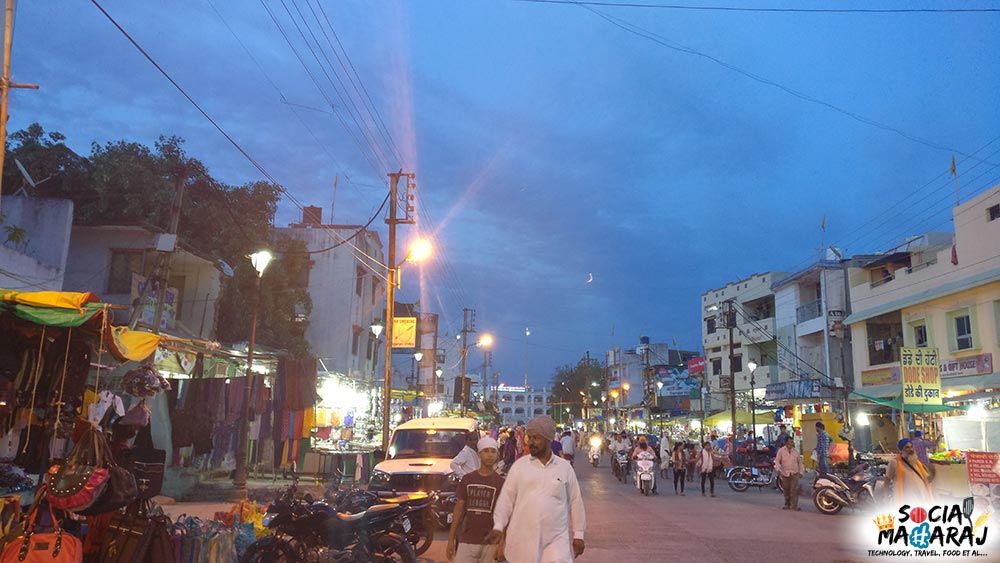 Places to Visit & Things to do in Nanded
As mentioned earlier, Nanded is an important pilgrimage center for Sikhs. Hence there are a lot of Gurudwaras in and around the town. There are a total of 10 gurudwaras that are of great historic importance. There is a bus service available that will take you to all the gurudwaras for 100Rs per head. That's very reasonable ! Since we were there for almost 3 days, we visited the Gurudwara Hazur Sahib, Gurudwara Banda Ghat, Gurudwara Nagina Ghat, Gurudwara Maal Tekdi, Gurudwara Sangat Sahib, Gurudwara Hira Ghat and Gurudwara Skhikar Ghat to name a few. Apart from Gurudwaras, we visited the 'unexplored' Kandhar Fort that is about 45kms from the town. There is a laser show held every evening around 8pm in a garden close to Hazur Sahib.
I will be talking about the major places we visited including Gurudwara Hazur Sahib, Kandhar Fort and the likes in separate posts to provide more details. So that's it for this post about Places to Visit in Nanded and Things to do in Nanded. Stay tuned to the blog for more on exploring Nanded.