Air travel has become popular amongst Indians, courtesy the crunching holidays. People are burdened with work all round the clock and getting leaves isn't easy as it sounds. When it comes to holiday, nobody wants to spend time traveling. Everybody wants to spend more time either relaxing or exploring their holiday destination. And this is where people prefer flight above everything. Traveling by flight reduces the travel time drastically so that your can enjoy your vacation. However, with increasing pay cheques, the flight fares too are increasing. Even when the flight ticket prices are on the lower sides, the taxes, convenience fee etc. inflate the final ticket cost. Now, any smart person will always be on the lookout for discount coupons to book cheap flight tickets.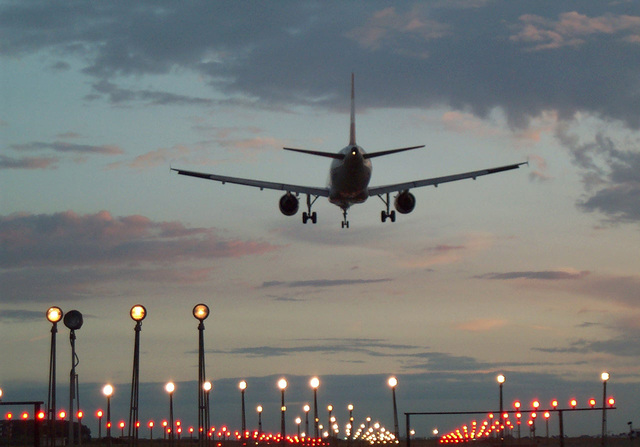 We all know that the timing of booking a flight ticket is very crucial. If you are looking to book cheap flight tickets, it's always better to plan and book the tickets well in advance. If this is not done, the fares skyrocket thus denting your holiday dreams. So one question that has been raised by many folks is When is the Best time took book cheap flight tickets ? Is it a week ? 2 Weeks ? Well, it ain't an easy task to figure out the correct answer. But don't worry, you aren't the only one. In fact there are more than 72% Indians who don't know how to get a good deal to book cheap flight tickets. Steps in Skyscanner – a leading global travel search company. Skyscanner has found out the best time to book cheap flight tickets. Read below to find out more.
Best time to book Cheap Flight Tickets
Skyscanner recently conducted a survey and found that close to 72% people were unaware of the best time to book cheap flight tickets. Most of them also guessed that the best time to book cheap flight tickets is 12 weeks before but that isn't the case. The survey revealed that the best time to cook cheap flight tickets is around the 25 weeks mark. This is best time to book flight tickets to international destination. It is understood that booking flight tickets almost 6 months in advance is a risk considering the uncertainties. However planning your trip in advance will not hurt. For instance if you are planning to book cheap flight tickets to Bali, you can save upto 51% if booked 24 weeks prior to the journey. Well 50% ain't any joke !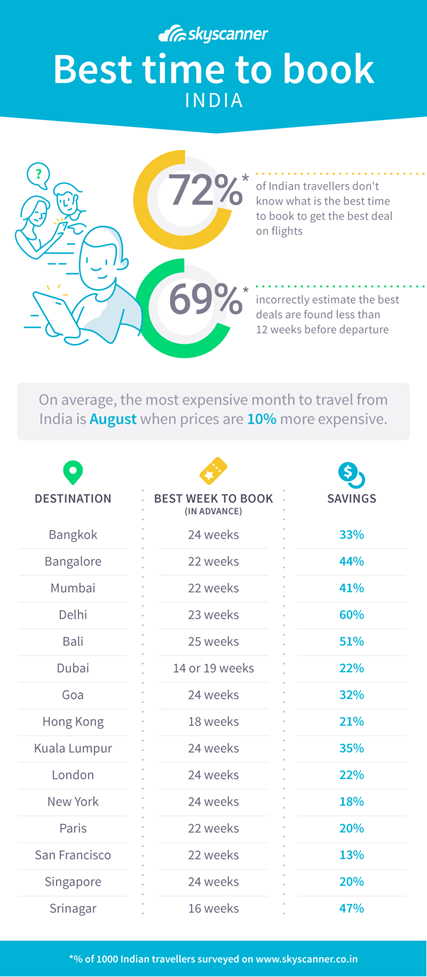 Folks at Skyscanner have analyzed flight data for over 2 years and have surveyed over 1000s of users to conclude the best time to book cheap flight tickets. And one thing that is clearly evident from the findings is that, it never hurts to plan in advance. So if you tend to plan your trips smartly, then you can save a lot on travel and put that money to better use later. Because in the end, all you want to do is to enjoy your holiday and not cut your spending on all the fun. Moral of the story, plan in advance and save more !
Have any more tips to book cheap flight tickets ? Help the world by mentioning in the comments or drop a tweet to me @atulmaharaj.