After having visited a lot of hill stations and having stayed at one, the question that was in mind was "Which hill station is actually the queen of hills ?" I quickly googled for the answer and wasn't surprised that even Google couldn't give one answer. So if you google the same, you probably will get results like Mussoorie, Shimla, Ooty and the likes. Few years ago I was in Shimla and few weeks back I was again at the Queen of Hills, this time Ooty. It wasn't an impromptu plan as I had almost a month to plan the trip. Just like most of you, I too wanted to put my Ramzan long weekend to better use. And like my Exploring Nanded series, I'll be talking about Ooty in a series of posts called Exploring Ooty. So here's the first post in the series – How to Reach Ooty and Things to do in Ooty.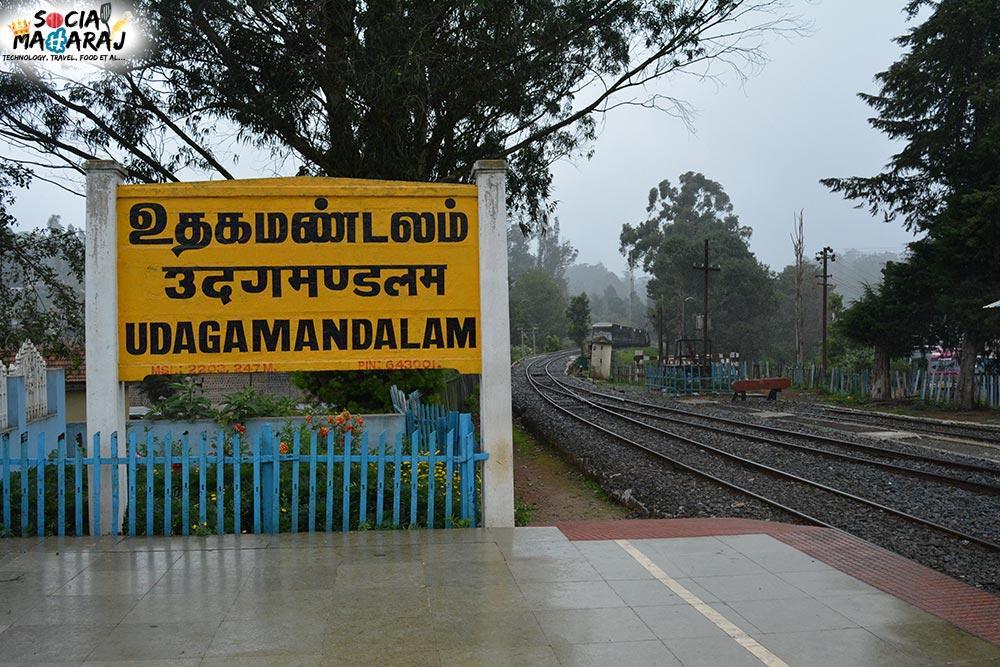 How to Reach Ooty
Ooty or Udagamandalam as it is known, is a hill station in the Nilgiris range in the state of Tamil Nadu. The scenic hill station is close from cities like Bengaluru, Palakkad and Coimbatore. Ooty is well connected by road and train. The nearest airport to Ooty is in Coimbatore which is about 90kms. There are a lot of AC buses plying from nearby cities including Hyderabad. I had boarded a Volvo from Hyderabad to Coimbatore which is roughly a 14hr journey. The bus charged about 2400Rs per head which I feel was fine, considering the distance covered. Once in Coimbatore, there are buses, private taxis that are available almost instantly.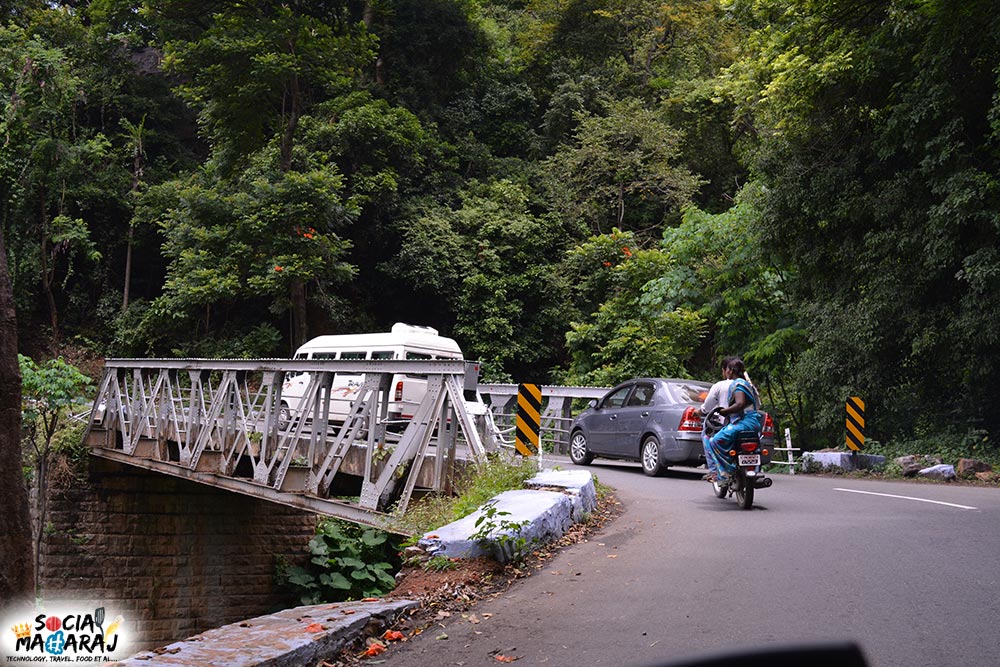 Cab charges to Ooty range from 2000-2500Rs and can be bargained too. There is no Ola / Uber in Ooty, however you can try Ola Outstation from Coimbatore to reach Ooty which might set you back by 2500Rs approx. I'd suggest going to Ooty by road to enjoy the scenic view. There's also the Nilgiris Express that runs from Mettupalayam to Ooty. More details on this in upcoming posts. Now that you would have reached Ooty, here are the things to do in Ooty.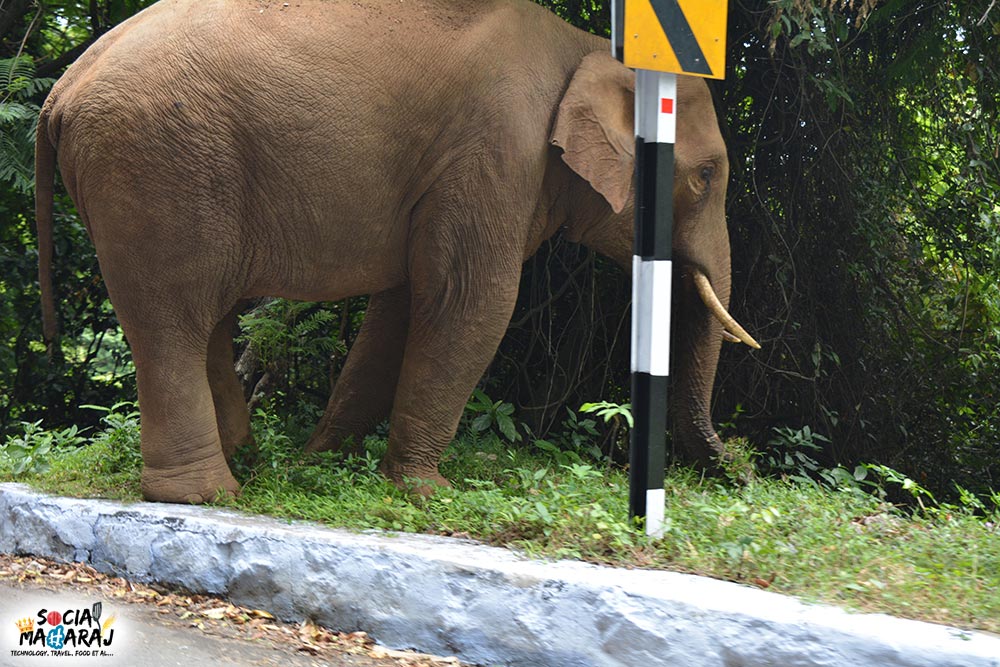 Things to do in Ooty
Ooty is a very small town which has all the basic facilities. The streets are always packed with traffic during weekends. Most of the places are at walking distance, if 2-3KM is fine with you. However, the biggest problem in Ooty is sight-seeing. Unlike other tourist spots, all the places of interest and Things to do in Ooty are very far. There are 'Exploitive' private cabs and bus operators. For instance, there are a handful of lakes around Ooty which are at a max distance of 30kms. So to visit every lake, the standard rates are anywhere between 1800-2500+Rs. That's way too costly. The only places that you can visit are Botanical Garden and Rose Garden. According to me, driving to Ooty in your own / rented vehicle is a cheaper option that paying exorbitant prices to visit nearby places.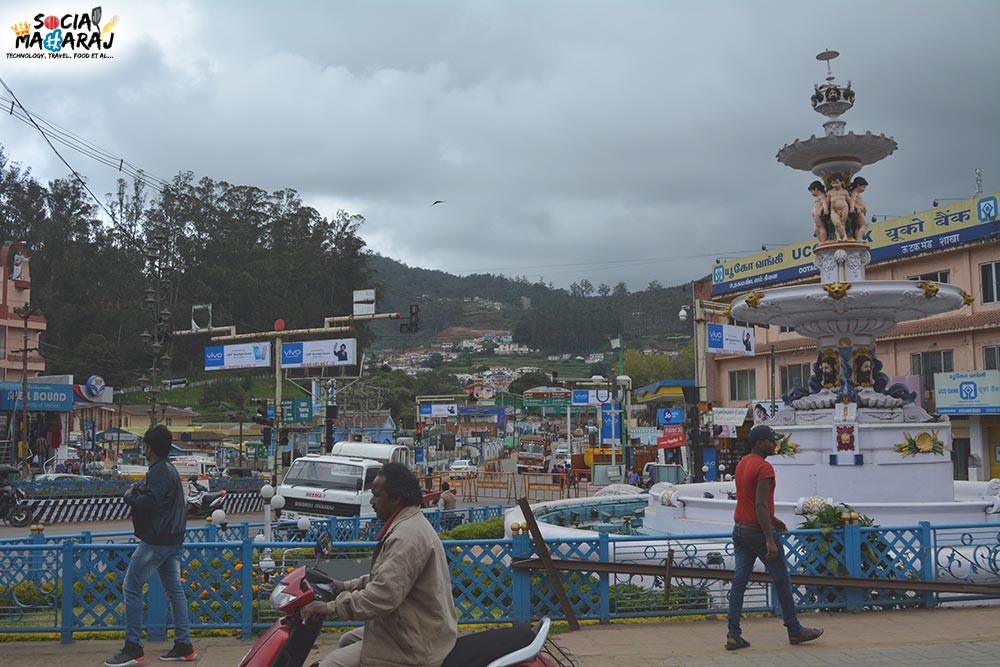 Places of Interest in Ooty
Being a hill station, there are a lot of scenic spots in Ooty. Unlike other hill stations, I didn't come across a 'Suicide Point' or 'Sunset' point here. Jokes apart, Ooty has some of the finest scenic spots. I was glad to have visited Ooty during the rainy season. Trust me, the place bursting with colors all around. So here are a few places of interest / sight-seeing spots in Ooty and around Ooty that I visited:
Shooting Point (9th Mile / 6th Mile)
Nilgiris Toy Train
Tea Plantation – Coonoor
Dolphin's Nose – Coonoor
SIMs Garden – Coonoor
These were the places that I visited in Ooty during my 2 and a half day trip to Ooty. There are a lot of other places that I couldn't cover in this trip and will try to cover during my next trip to Ooty. So over the period of next few days, I shall be talking about all the places of interest in Ooty. Request you to stay tuned to the blog for all the fun and traveling from my trip to Ooty. Till then, have a great time.