Last couple of weeks have been quite hectic. Project deadlines – changing deadlines I should say. Even though I was working from home for most of the part, was busy attending meetings and had lots of client interactions. And hence not much of dining out happened. However, last Sunday was a surprise when one of my colleagues Akhil called up inviting me for a party. Yaay ! (BTW, I forced him to start blogging, and he's doing it. You can check out his blog here) First I was asked drive all the way to Gachibowli from Tarnaka (if you are a Hyderabadi you know the distance, or time rather :P) Finally he decided to close in on Mashaal in Banjara Hills. So here's my Dinner Review of Mashaal. (Follow me on Instagram if you aren't already !)
Petite & Nice Ambience
One of the first things that I would say is that finding this restaurant wasn't easy for me. Zomato does have the correct address but Google Maps doesn't. Since this was my first time driving here, I had put the driving mode on and it took me to Lumbini Mall. However, the restaurant is right opposite to Lumbini Mall and is above 7th Heaven Banjara Hills. The man at the counter acknowledged the map location issue and told he's tried his best to get it fixed.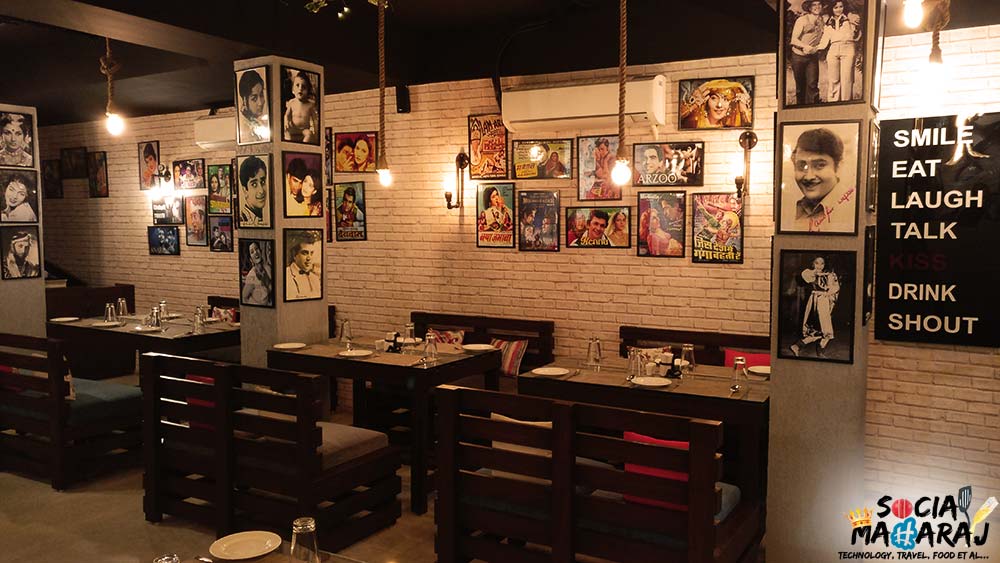 The restaurant is on the first floor and the entrance is quite narrow and dark. However, it's comparatively brighter at the top. The restaurant is petite – small and has can accommodate around 40-45 people at once. There are only a couple of large tables – 8-10 pax and we took that. The walls of the restaurant are adorned with photos of Bollywood stars – mostly the evergreen ones. They restaurant plays evergreen Bollywood songs which were a treat to the ears. Another thing to note is that the restaurant has a pretty clean washroom too. For photos, this place is a little darker, unless you get a good spot and angle. Overall a decent ambience.
Dinner Review of Mashaal
Mashaal serves both vegetarian and non vegetarian dishes and is purely an a la carte restaurant. The menu isn't very expansive and the items are quite limited. We were a group of 8 pax and ordered everything from starters to soups to main course and beverages. For the soups bit, we ordered Subz Dhaniya Shorba and it did taste good. We asked them to split it into 4 parts so all of us could taste. For starters we had Veg. Shammi Kebab, Paneer Papad and Chicken Tandoori (4 Pcs). The Shammi Kebab was average and I've had better kebabs at other places. However the Paneer Papad was very good. I've had this earlier at a wedding and hence asked everyone to try it. Chicken was fine too.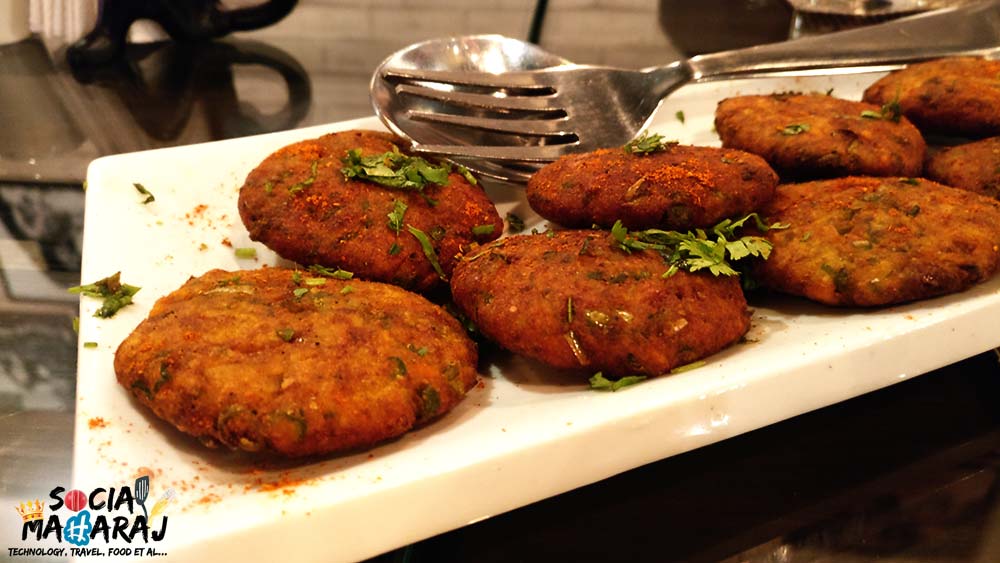 Coming to Main Course, we ordred Dal Makhni, Veg. Jalfarezi and Kadhai Paneer along with Butter Chicken (Bhatti da as written on the menu) and Garlic Naan. The main course tasted average. We did ask them to reduce the spice/chilli but I guess they took it off completely. All the items were tasting sweet. Dal Makhni felt like Gujarati version of Dal Makhni (No offence to Gujjus here) Paneer was soft and Jalfarezi was just fine. The first round of Garlic Nan tasted everything but Garlic. I could see the pieces but it lacked the Garlic punch. The second round however was better, but not best. We were full with this and didn't ordered any rice item. We did have a raita (this was pretty good) and few lemonades and mocktail. (Both of them looked the same)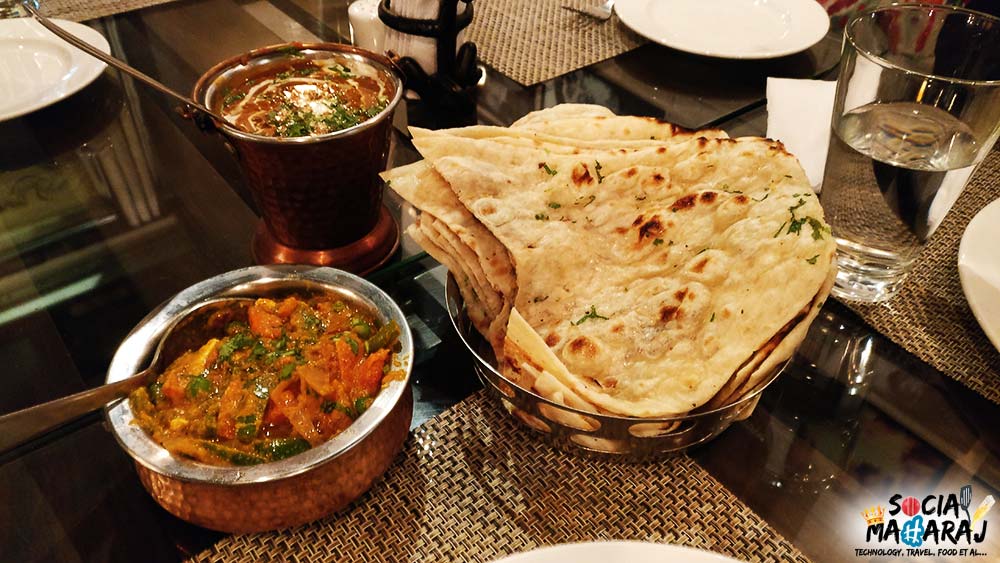 Final Verdict: Worth one Visit
Mashaal tries to bring the yesteryear Bollywood to life with its ambience and the playlist. But it misses the target when it comes to food. The food is good but surely can be made better. Most of the items were sweet and Dal Makhni (I'm sorry to say) was a disaster. Paneer Papad was very good and so was the raita. The service is good but could be faster. The manager is very courteous and interactive, you won't be disappointed on that front.
Overall, if you are driving through Banjara Hills, you would want to stop by at this place. Once. If you have already been there, then do share your experience in the comments below or tweet to me @Atulmaharaj Would love to see your take on my Dinner review of Mashaal Banjara Hills.