Continuing from my last post, you already know that I drove from Kochi to Munnar on Activa. I'm sure some of you might be wondering, where I got the Activa from ? You guessed it right, it was rented from Royal Brothers Kochi. Here's the Royal Brothers Kochi Bike rental review. Royal Brothers have made a mark when it comes to renting two wheelers across major cities in India. I had known about them already and after a go ahead from Shrinidhi, I opted for Royal Brothers. I downloaded their app, uploaded my driving license and Id proofs. (was approved in an hour) and booked the Activa. The entire process of booking couldn't have been any simpler. I paid about Rs 2400 for booking the Activa for 5 days. It included the security deposit of Rs 500.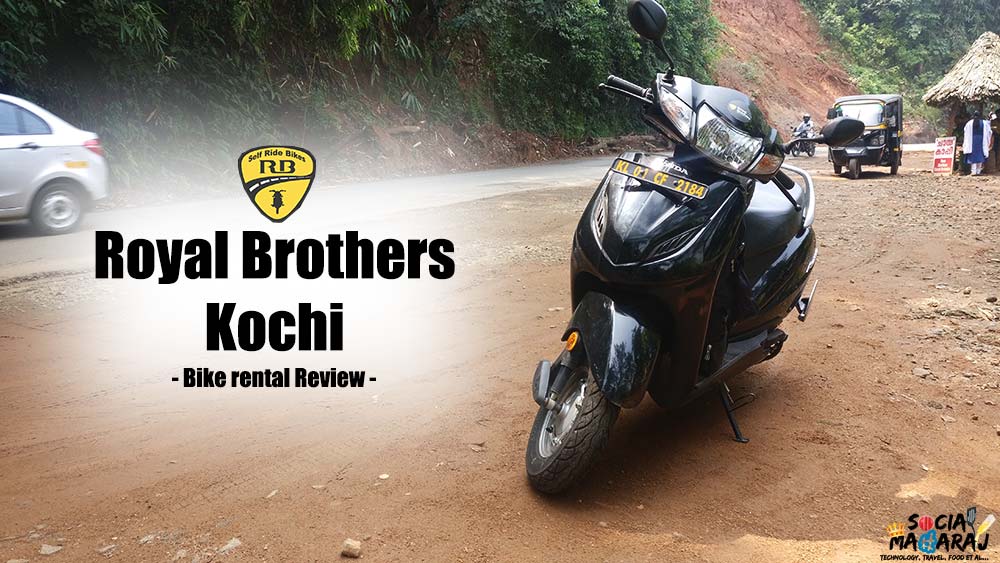 Royal Brothers Kochi is located at Santa Maria Hostel in the far end of the city, Fort Kochi to be precise. They have also recently opened another pick up/drop location in Ernakulam South Railway station. Since you are charged based on kilometers, and if you are travelling out-of-town, it's wise to pick the bike from railway station. Otherwise you would add about 20-30kms extra. Santa Maria Hostel in Kochi is easily locatable and they have provided a space for Royal Brothers to operate. They operate from 9am to 9pm and when I reached there , there's wasn't anyone from Royal Brothers, the person at the hostel was coordinating.
Renting Activa Royal Brothers Kochi Experience
There was an Activa there when I reached. However the chassis was damaged and also the self start wouldn't work. Further even the seat lock didn't work and hence I declined to accept it since I was travelling far. After a while, the local executive called and asked me to go to Ernakulam railway station and pick it up. I declined that too because that would mean I had to pay cab/bus charges to reach that place and also lose out on time. Luckily he agreed and asked me to wait for 20 mins so that he could arrange the Activa to this location.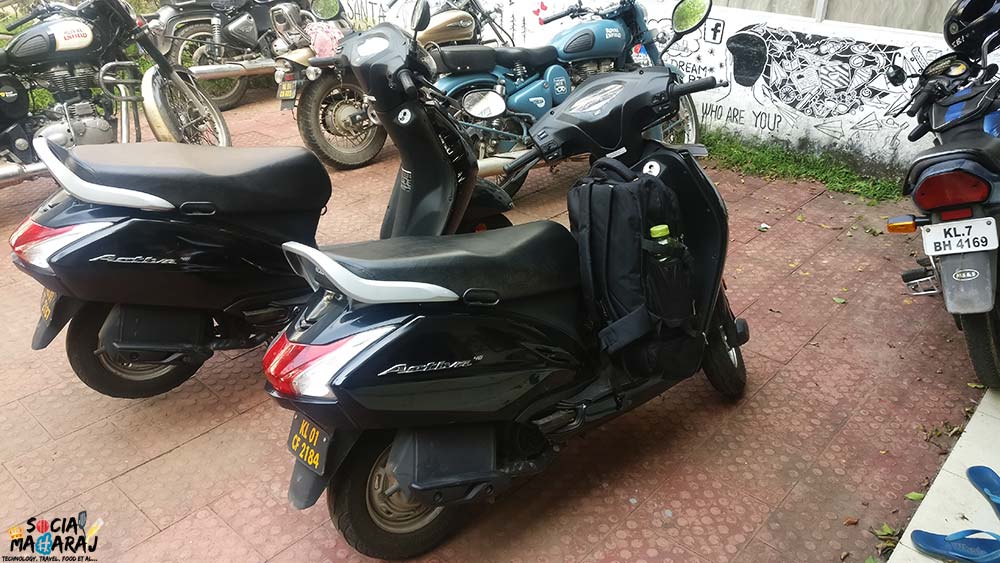 The Activa that came was in great condition. Though it had been driven for over 8000 kms, the condition was pretty good. One complementary helmet was provided which was underneath the seat. The helmet isn't a full face helmet but it is free size. I did a quick check of the Activa, took some photos, meter readings while the guy updated my booking. There was no verification of my driving license or Id proof as mentioned on their website. In a matter of 10 mins I had the Activa. The fuel indicator was almost at the end level. Luckily there was a petrol pump close by. One thing to note is that, there are no documents provided with the vehicle. No RC book, No insurance. When asked, he told if someone stops, call me I'll WhatsApp the documents. Luckily nobody stopped me during my entire trip.
During my journey, the executive did call a couple of times to see if I could drop the scooter at Ernakulum railway station. I declined because I had the airport bus to catch which starts from Fort Kochi (walking distance from Santa Maria hostel) The dropping was seamless too. This time around the executive was present. He updated the details on the app and took the keys. Within few hours I got a text saying that the entire deposit amount will be refunded.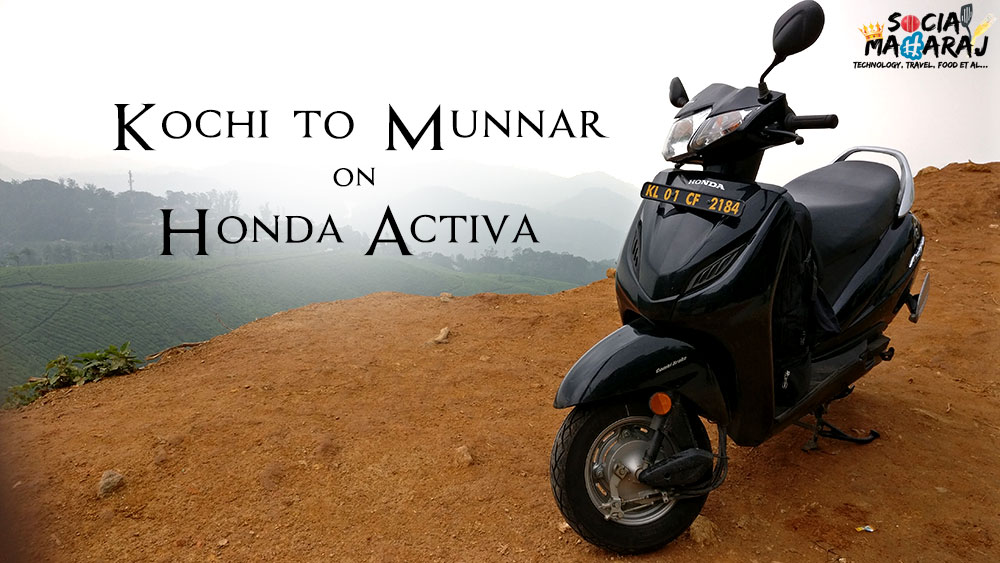 Final Verdict: Royal Brothers Bike rental is good
Overall my experience of renting a bike from Royal Brother Kochi was a good experience. Though with some initial hiccups, I liked the ease with which you can rent a bike. The scooter that I got was in good condition and worked flawlessly during my journey. This is a budget option when exploring a city because it's at your disposal. Moreover renting a scooter is a budget friendly option too. So if you are looking to rent a bike, you could give Royal Brothers a try. If you think, I missed anything, please mention in the comments below or tweet to me at @atulmaharaj