Last week I embarked on a journey to God's Own Country – Kerala. I had leaves at work that were about to lapse and hence had to take them. I chose Kerala because I hadn't been there. Which meant that I'd get a lot of content 😛 The destinations on this trip were Munnar and Alleppey. And even before I planned my Kerala trip, I had read about the magnificent roads leading to Munnar. Some told that it is probably the best scenic road in India. That can be debatable though. Anyways, the last time I drove to anywhere from Kochi was to Idukki. And that was while driving the Tata Nexon during the Tata Nexon Bloggers meet. That time there were 4 folks in a car so I was comfortable. However driving alone that too on ghat roads isn't something I'm very confident of. Similarly even though I know how to ride motorcycle, having even tried the Royal Enfield Himalayan, I'm still not quite sure of driving to hills.
Why Activa ? Why not a Enfield or a Car ?
So the only options I had included going by bus, booking a cab or driving a scooter. Cab was way too costly since I was on a solo trip. Going by bus was the cheapest, however it wouldn't stop where I wanted it too. So that was ruled out too. Finally the last option was to take a scooter and drive to Munnar from Kochi. And based on my research online, there's no one who has gone to Munnar from Kochi on a scooter and shared their experience. Hence I had to pen this down so that if anyone is planning, this can help them. Here's Kochi to Munnar By Honda Activa, my experience.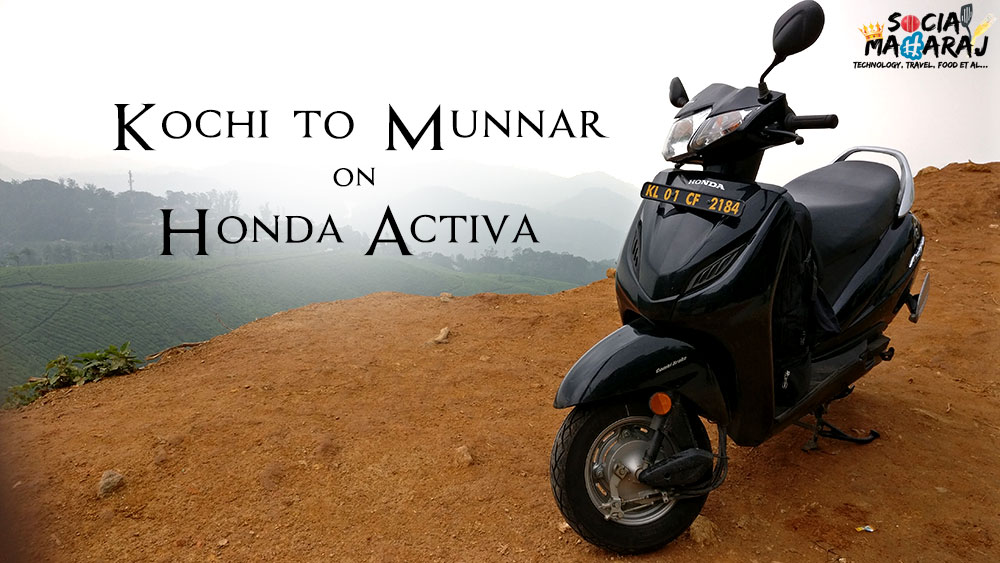 Kochi to Munnar by Honda Activa
The Route from Kochi to Munnar
As per google maps, the distance from Fort Kochi to Munnar was about 140 kms and the time showed was 3.5 hrs. Well you know that isn't always true, because one would surely take breaks. For my trip from Kochi to Munnar on Activa, I left Fort Kochi around 9:15 and totally relied on Google Maps. Initially it was a little confusing because it guided me from all the alleys and not the main roads. But after a while I realized that most of the roads in Kerala are like that. Further there were Kochi Metro constructions happening at few places so that added to the total travel time.
The drive from Kochi to Munnar
The road is single lane all through out and not a 4 lane highway. The roads are very narrow and it becomes tough to drive at times. Especially the bus and truck drivers can appear suddenly hence you need to take precaution while driving an Activa. Most parts of the road from Kochi to Munnar is in pretty good condition. Except few rough patches, the roads are good. Due to the recent floods in Kerala, there is repair work going on at some places so the roads are narrow. Also the last 10-20 kms is scenic but also the road condition is average. That's when I'd say you should keep your camera already. The roads aren't too steep and Activa can very well handle it. Many of my friends were skeptical about me driving an Activa to Munnar from Kochi because of the scooter itself and the roads. However, I certify that any scooter can easily reach Munnar without any hiccups. If I can reach then anyone can reach !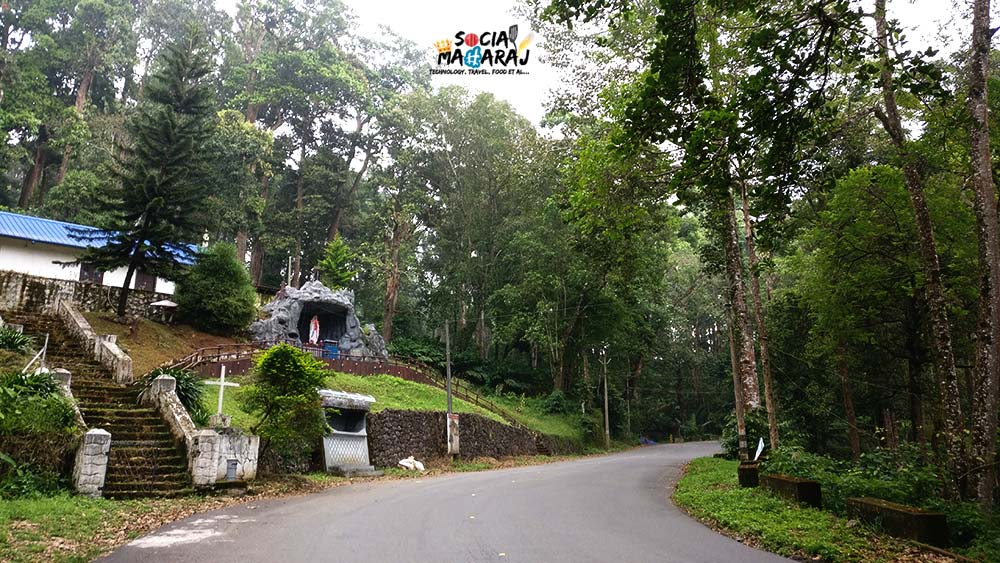 There are a lot of fuel pumps on the way so that shouldn't be an issue. Moreover while going from Kochi to Munnar on Activa, I put petrol for 300 Rs and by the time I reached Munnar, it was just below half tank. The route from Kochi to Munnar was via some important towns like Muvattupuzha, Kothamangalam, Oonukal and so on. With so many towns on the way, you have plenty of places to stop and take a break.
Food can be a concern especially if you are a vegetarian. There aren't many typical road side dhabas sort of establishments where you can get good food. There are a lot of bakeries and cool-bars (places serving cold drinks) along the way. I stopped and had the famous Kerala Banana and kept driving.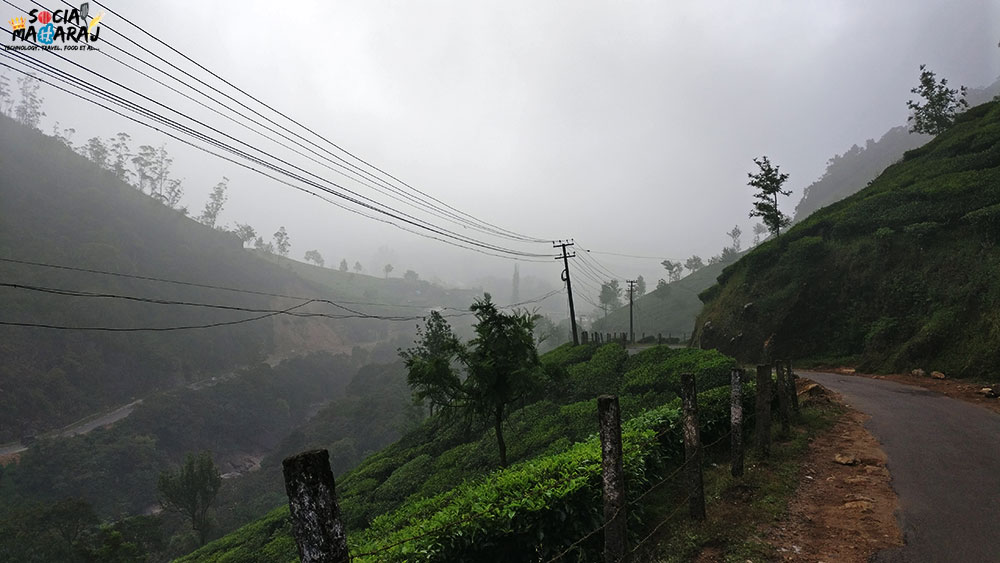 Precautions while driving from Kochi to Munnar
Like I said, it isn't easy driving a scooter on ghat roads and many people still call me crazy for that. Based on my experience of driving from Kochi to Munnar on Activa, here are some precautions:
Take frequent breaks, it's good for you as well as your activa
No need to hurry, driving at a cruising speed is recommended (40-45kmph)
Keep yourself hydrated because it can get too hot
Have a riding jacket and gloves ready because the temperatures drop suddenly
Keep the camera handy, if you have a GoPro mounted, nothing like that
Driving downhill is tough due to the blind curves, honk when needed, drive slow and carefully
That was my Kochi to Munnar by Activa experience. I didn't find anything about this online hence this post. I hope this would be helpful for anyone who is planning to drive a scooter from Kochi to Munnar. If you have any queries, do mention in the comments below or tweet to me at @Atulmaharaj