I've stayed alone for quite some time in the past – 5 years in boarding school in Panchgani and few years in a PG here in Hyderabad. Staying alone has a lot of benefits from where I see. You understand the importance of so many things around you. One becomes more responsible and takes care of each and everything around them. Few of which they never did earlier. However, there are a few things that many of the hostelers or PG Dwellers don't like. Things that top the list include cooking, washing clothes and doing the dishes. It maybe because they don't want to do it or perhaps the hectic schedule doesn't allow them room for all this.
Thanks to technology that there are a lot of things available today that can easy a PG dwellers life. And having stayed alone myself here's a list of 5 must have appliances for hostelers, PG dweller. Note: Being a foodie, I'll share food appliances first. Because Pehle Pet Pooja fir koi kaam dooja (First food, then everything else)
5 Must Have Appliances for Hostelers
Electric Tea Kettle
The Tea Kettle is one appliance that most of us embark on our journey with. This subtle looking appliance can do wonders. I mean a cup of chai or coffee with minimal preparation ? Who doesn't want it ! I had used this for quite a few years and trust me the joy of a hot chai early in the morning is bliss. Especially when you stay at places where they don't serve good chai. Moreover, the simple electric tea kettle has been taken to the next level because you can cook virtually anything in it ! From Maggi to cooking rice, this can do everything. But the small size poses a big risk when doing all these experiments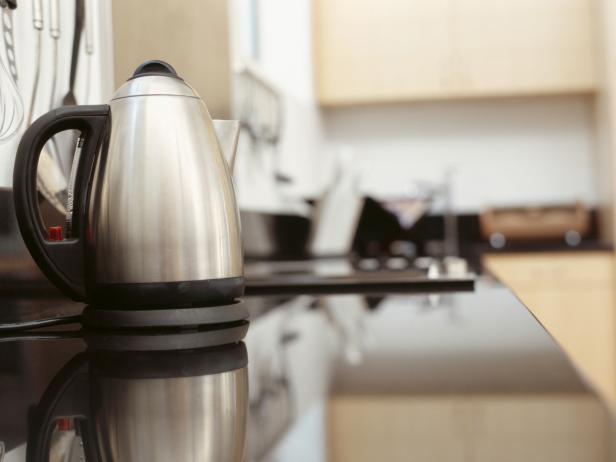 Induction Cooktop
Few years post the Tea Kettle era, came another innovation. The Induction Cooktop. Never had I imagined a flame less cook top which can help you make virtually anything ! These induction cooktops are portable and have great looks too. Running on electricity, they can get things done pretty quickly. Moreover there are some cook stops that have built in preset menus to help you cook things faster. Downside ? You need to have induction base utensils which often cost a little higher and have other hassles (washing, storing) associated with it.
Electric Pressure Cooker – a Marvel
Not that Electric Kettles and Induction Cooktops are endangered, they are pretty specific to what they can do. The next thing that came is the Electric Pressure Cooker. I've always been a little wary of using the pressure Cooker ever since I was a child. However with the introduction of electric pressure cookers, things have become simpler. On the personal front, I have been using the Preethi Electric Pressure Cooker and pretty amazed by the versatility of this appliance. Not too huge in size but huge on functionality and safety features. This has got these touch buttons which would definitely last longer compared to knobs. I've prepared dishes like Rajma, Halwa and even Biryani in just a few taps !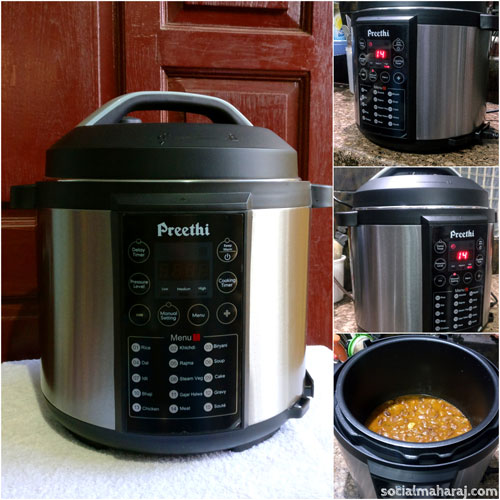 Pro Tip: You would at times need some freshly chopped onions or coriander to add to your dish. Instead of taking a knife and chopping it, why not have a chopper to do it ? I have the Turbo Chopper by Preethi Kitchen Appliances and making chutneys was never so simple ! Compact and powerful, this tiny beast can mince anything you can possibly throw at it. And who doesn't cherish fresh coriander chutney with your Aloo Paratha ?
Iron Box
Nothing can be worse than a wrinkled shirt to work. This is one thing I'm very particular about. A neat and well ironed shirt speaks volumes about you at work. Even though you might have that kapde waale bhaiya, he's not going to be around always. And hence having an iron saves your from a lot of possible flak from co workers. Sits in the corner of your cupboard, the iron (especially the steam irons) are able to give to crisp shirts in a jiffy !
Washing Machine
What's the use of a well ironed shirt if it's dirty ? Believe me washing clothes is the major headache every hosteler of PG dweller has. Whenever I meet anyone on a Monday and ask "How was weekend ?" a standard reply I get is, "Nothing special, washed the clothes" That's something everyone dislikes. And that's where this wonderful innovation called Washing Machine comes in. This is boon for all of us. With just a press of a button, your clothes are washed and dried ! I can understand for PG dweller this can be a bit too much, but in that case you could also try your hands at the mini washing machine. (I hope these are still available) I had experienced this when I was attending the consumer expo in New Delhi few years back.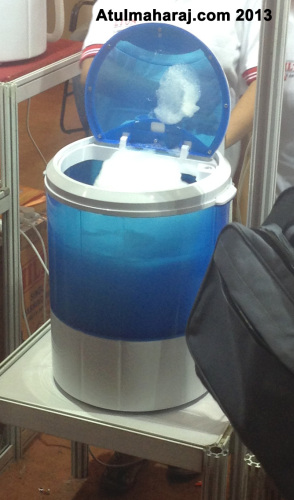 That's about the list. 5 Must have appliances for every hosteler or PG dweller. As said, having stayed alone for many years, I feel if you have some of these appliances, trust me your life will become super easy. Especially if you are working, you must have most of these appliances if not all. I would also talk about Preethi Kitchen Appliances who have a range of appliances for all purpose and from my experience, I've had a good time with them. Thank me later ! Anyways, if you think there's some other appliance that I missed in this list, feel free to mention in the comments below of tweet to me at @Atulmaharaj
I would like to thank the team at Preethi Appliances for the wonderful electric pressure cooker and the powerful turbo chopper.