Haven't really given much thought to the food menu for the New Year's Eve party or the Birthday Bash? That's alright since most of us spend our time deciding who will drink what. But, more of the latter and none of the former is a recipe for disaster. Don't worry though, we're here to suggest quick bite ideas that are extremely easy-to-execute and equally delicious. All you need is a few household items, some of them from the nearby store. Let's see.
Ideas for Party Snacks
Mixed Nuts – Spiced
Every Indian household of full of peanuts, cashews, almonds, walnuts, and pine nuts. You probably need to go grocery shopping if you're out of nuts. However, simply decorating them on a platter just won't do. Get some spices out; while salt and red chili powder do the trick, you might as well try cinnamon, sugar, sea salt, black pepper, and cayenne pepper (a pinch) on baked nuts. Alternatively, stir fry some cashews and almonds and top them up with chaat masala for an Indian touch. Don't forget to keep them away from allergic people though.
Brie Cheese and Bread
Just about all kinds of cheese goes well with bread and complement the wines you might be having. Still, slices of brie cheese on bread make for a great bite. This one is easily prepared, savory, and filling. You may toast the bread (or not), that's up to how much longer before the guests start arriving. Simply cut your favorite whole meal bread by Modern Foods into fours along with slices of brie cheese and let the guests have them as they please. A little black pepper or oregano will add great flavor to the quick bites. Or you could have a full on sandwich too, like the one below !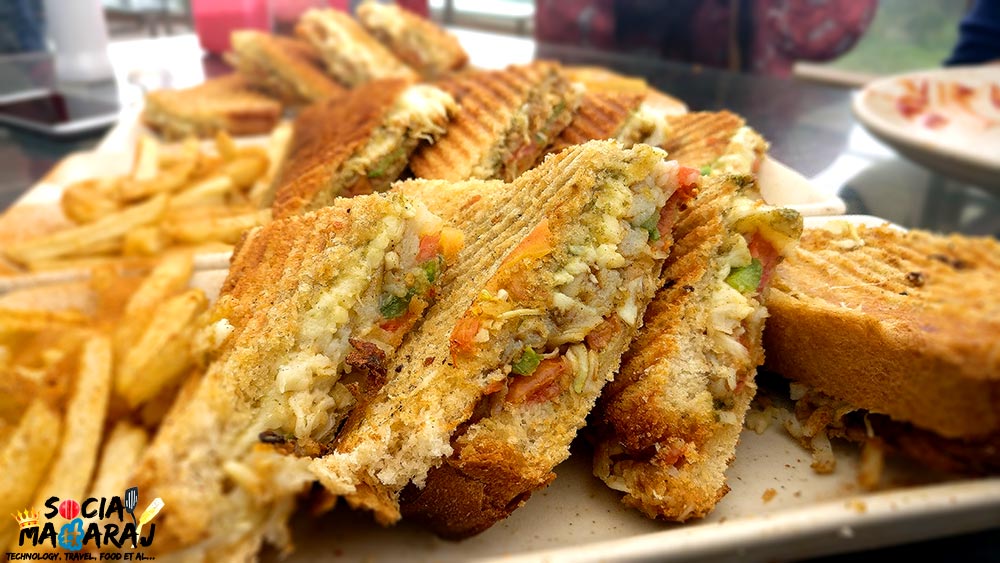 Garlic Bread
This one is as irresistible as it is easy to make. Now, this one can serve as an appetizer. All you need is garlic bread (low carb bread works just as well), mozzarella cheese, butter, parsley, and a good appetite. You can out them in the oven before you step into the shower and walk to a kitchen full of lip-smacking aroma. Non-vegetarians and vegetarians are going to crowd around the dish since it tastes well with just about any drink. There can be a lot of variations with this simple Garlic Bread too !
Achari Paneer Tikka
Paneer is probably one item that can be found easily and is one of the healthier items on the menu. It requires minimal preparation and goes well with anything. Achari Paneer Tikka is a great starter for parties. All you need is hung curd laced with spices and lemon. Dice the paneer and coat it in this paste and let it settle for while. Put it in skewers and let the tandoor or your oven do the magic ! Have few Bell Peppers, Tomatoes with them and serve with mint chutney. You'll have guest coming over and over to have this 😉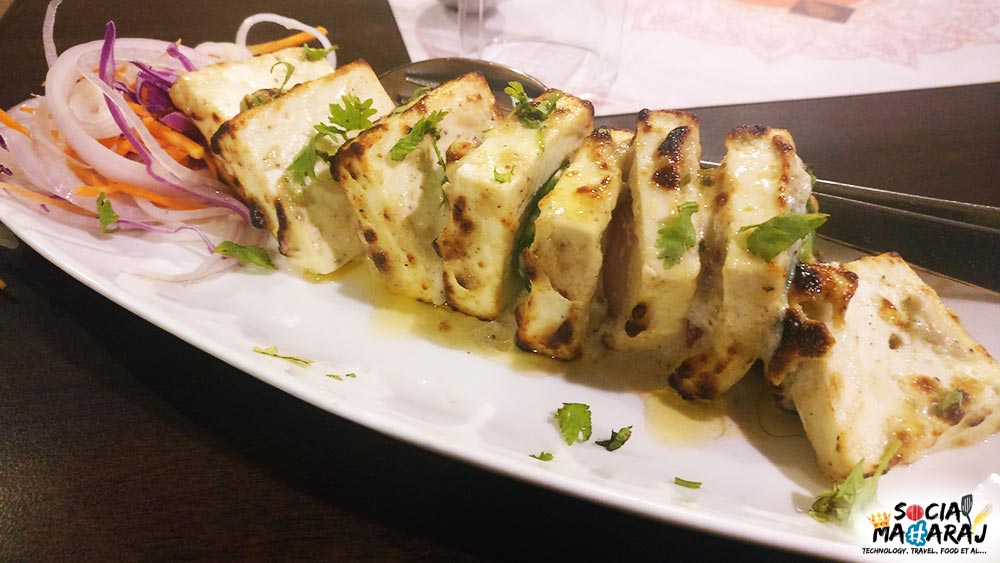 Nachos and Dip
Nachos are the quintessential munchies and vegetarians and non-vegetarians take delight in them alike. As for the dip, the number of options can be baffling. Depending on the number of people you have invited to give you birthday bumps or shout Happy New Year together, you can choose the dip. Classic salsa and mint dips are obvious. Hummus works just as well as yogurt-based dips.
There is no dearth of quick bites you can make within a half hour to satiate the hunger of your guests before the main course is prepared or arrives. You can bake amazing sides like bread pizza for main course with bread as well! What would you serve if you were organizing a party ? Mention in the comments below or tweet to me at @Atulmaharaj