"My name is Sherlock Holmes. It is my business to know what other people don't know." I'm sure everyone would have come across this quote at some point or the other in their lives. If you are a bookworm and mystery is your genre, you would have definitely read it. For everyone else, you would have read about Sherlock Holmes in your English text books in school. Sherlock Holmes is a legend in the literary world. His great powers of deduction and reasoning have spun wonderful and suspenseful stories for us as he cracked cases for his clients. Many would like to don his hat in real life to, but how can you ? Well, you can surely get to be one for a few hours at Mystery Rooms Gachibowli. I along with my friend got to be Sherlock for a while last weekend and here's how it was.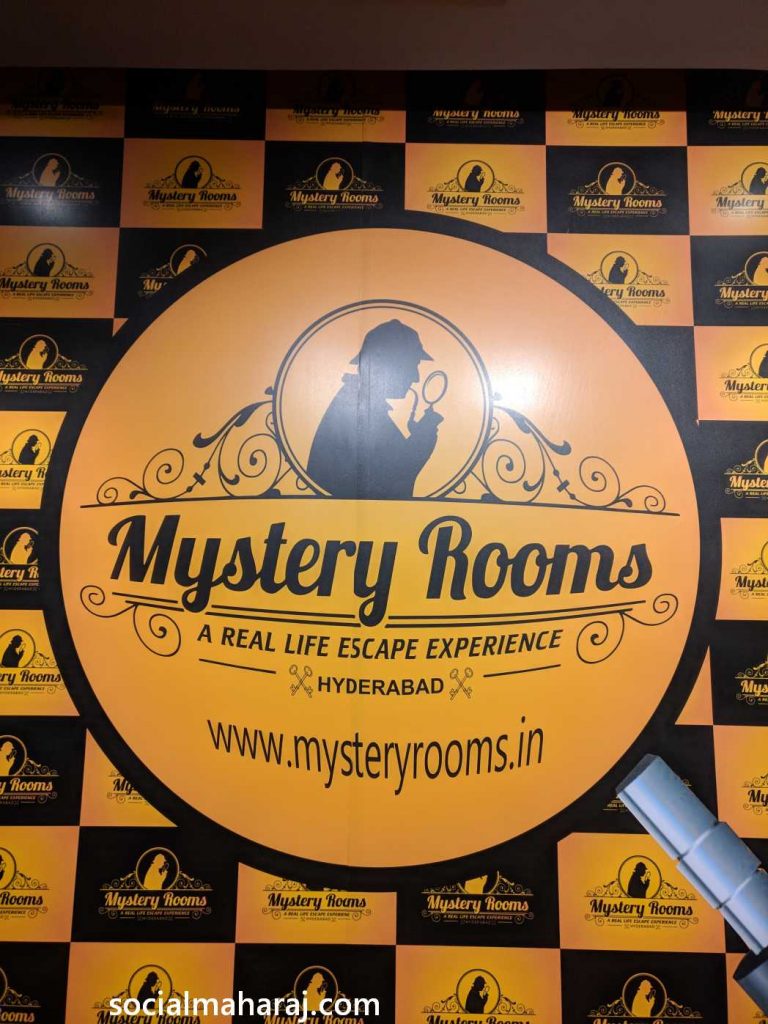 Sherlock for an hour at Mystery Rooms Gachibowli – Review
Mystery Rooms is a chain of escape room based puzzles across India and have branches in various cities. I had heard to Mystery Rooms from few of my friends and they had lauded the puzzles present here. In Hyderabad the already had an outlet in Jubilee Hills and they recently opened in Gachibowli a few months back. Located at the ground floor of The Platina building on Gachibowli-Miyapur road, it's quite easy to spot it. So when an email landed up in my mailbox to inviting me to experience Mystery Rooms Gachibowli and Masquerade, I was game for it.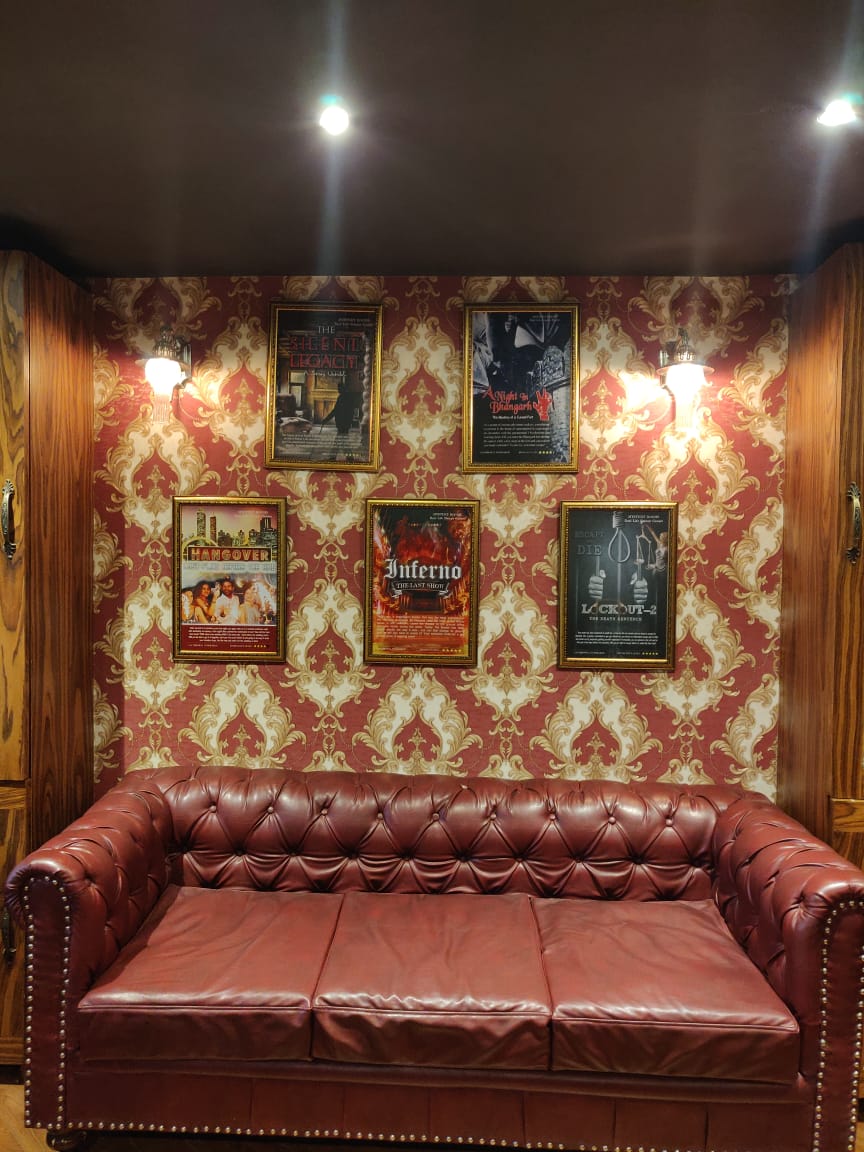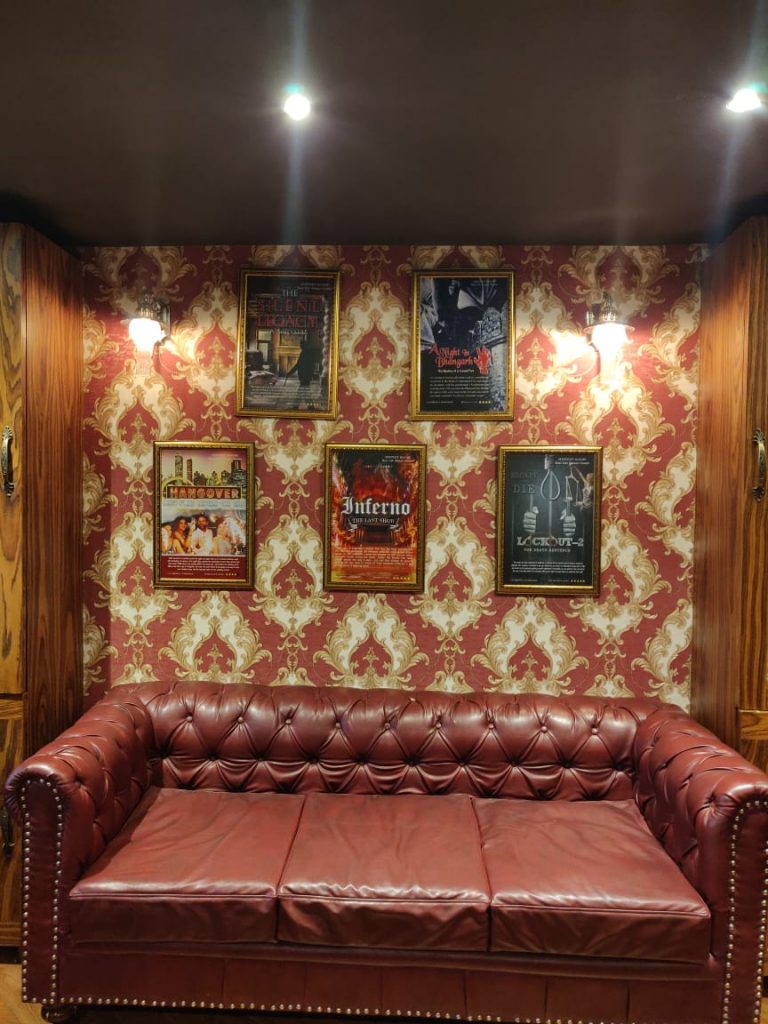 They have 5 puzzle based games with varying difficulties. These are: A Night in Bhangarh, Hangover, Inferno and Lockout 2. All these escape games requires minimum two adults and maximum 8. I had requested for the easiest one since it was my first time at Mystery Rooms (didn't want to be embarrassed if I couldn't solve it) And they booked the toughest one LockOut 2. So how was it ? Is it easy to solve Lock Out puzzle at Mystery Rooms ? Read on to find out.
Lockout 2 – Nerve Wracking
Since it was our first time, we were briefed well by Safoura who's an executive at Mystery Rooms Gachibowli. She explained us everything about the concept and the various games. Lockout 2 is a basically a prison break scenario where people are locked up inside jails and have to escape it in an hour's time. Since we were only two, we were locked up in two different cells with various clues to find. The best part was that both of us had different clues and had to figure out a way out of the prison.
There are quotes, numbers and a lot of other things in the cell. And it surely ain't easy to get all the clues. And to ensure that you aren't stuck, there are 4 lifelines you can get where in you can get hints to find the clues. (If you do an FB checkin, you'll get 2 additional lifelines) For both us it wasn't quite easy to find the clues, so we used our first lifeline to get the ball rolling. Slowly and steadily (and with few lifelines) we were able to make our ways outside the prison with almost 14 minutes left !
It was an achievement indeed, we both were quite ecstatic about it, since it wasn't easy to get out of it. But as SRK said, "Picture abhi baaki hai mere dost" we had just cleared the first half 🙁 It required another herculean effort to complete the game. And with barely 15 mins on hand it seemed impossible. We did manage to solve a few puzzles from the next level but ran out of time. The instructor walked in and explained what all was needed to clear it completely. And trust me, Lockout 2 isn't an easy puzzle at all, you need multiple folks to complete it.
Final Verdict: Don your spy hat at Mystery Rooms Gachibowli
I played the toughest puzzle at Mystery Rooms Gachibowli and will say that it ain't everyone's cup of tea to clear it. Mystery Rooms is meant for group activities where multiple brains can work to solve various puzzles. HRs if you are listening, take your employees here for the team bonding activities ! It's totally worth. For that 1 hour I spent there, I did have to think a lot (don't need to do that much at work) For Rs 1000 for one person during weekends and Rs 900 of other days. Mystery Rooms is a good place to put your brain at work. If you've already been there, what's the puzzle you experienced ? Were you able to crack it ? Mention in the comments below or tweet to me at @Atulmaharaj