Diwali is one of the biggest and the grandest festival in India. It's that time of the year when people spend time with their family and celebrate the festival. Many who stay away from their family make it a point to visit them. Yesterday being Friday and tomorrow being Diwali, I saw lot of people in Hyderabad with laptop bag on their backs and a trolley, looking for cabs/auto to head to railway station/airport. It's also a festival when lots of gifts are exchanged. From sweets to electronic gadgets especially – Fitness Bands now a days – and what not.
And this time around, team Google decides to surprise me. Yesterday I received a post from Turkey and was surprised to see my Diwali gift – Local Guides Socks from Google !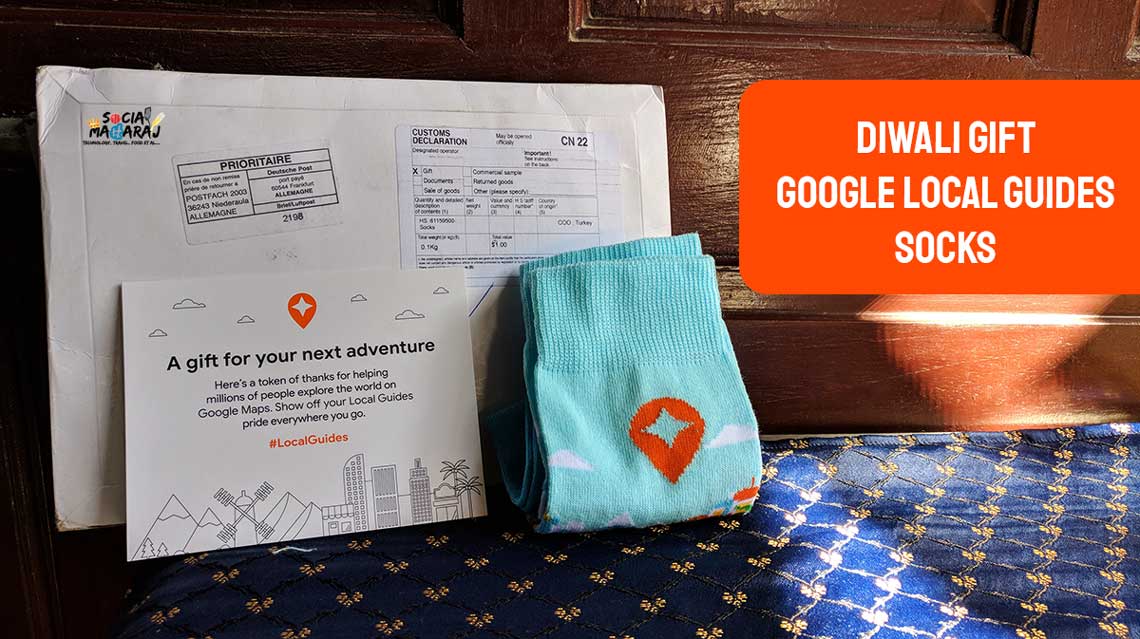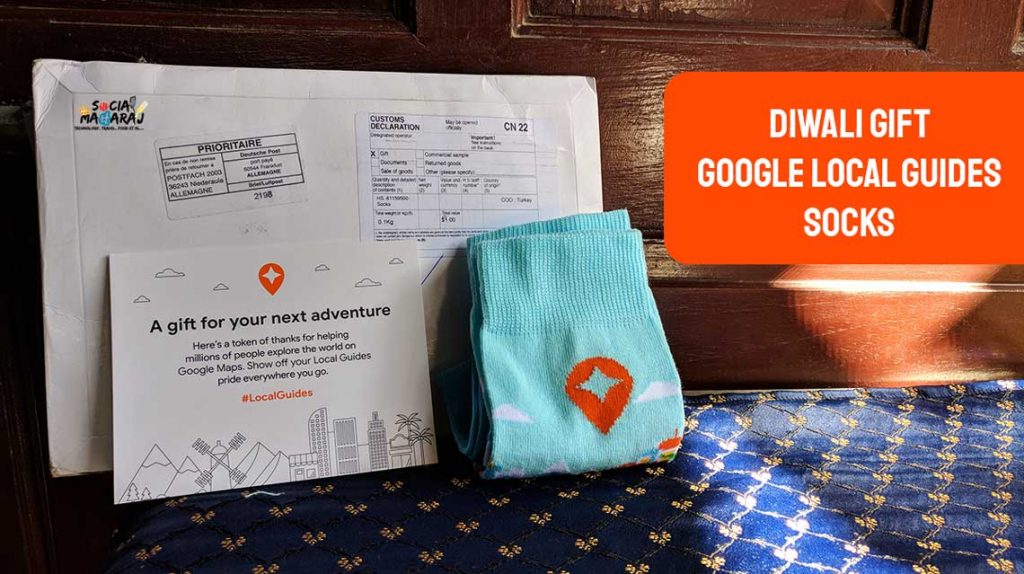 What is Google Local Guides ?
Local Guides for those of you who don't know are people who review places on Google. When you search for anything on Google, you will see a panel on your right hand side with some reviews. That's where Google Local Guides share their reviews about places and may post photos also. Then there are these levels based on the number of reviews a person posts, photos shared and contributions to make Google maps better.
Now that we post reviews, what do we get in return ? We are making maps more informative by putting in a lot of information. Google understands that and rewards people who contribute to maps. It may be in the form of discount coupons, promotions and also apparels like Local Guide Socks !
My Diwali Gift – Local Guides Socks
I got this package yesterday and didn't expect this would reach so fast. I had absolutely no idea where this was coming from also. The timing was perfect as this is my Diwali Gift from Google. The Google Local Guides Socks are a quirky pair of socks for any occasion. Made of mix cotton and polyester, the socks are bright in color with a striking Local Guides map pin along with the text Local Guides.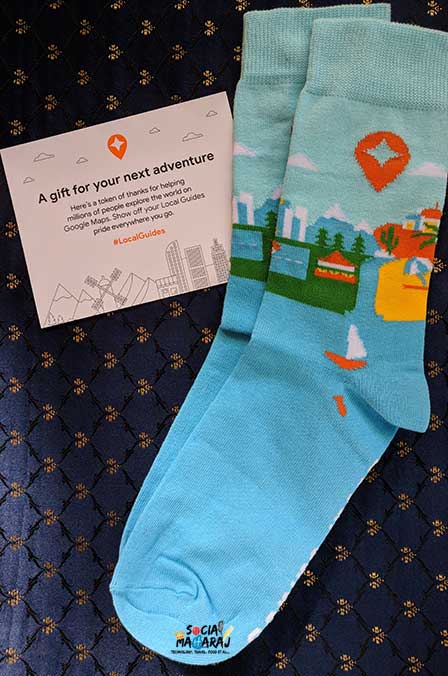 The package also consists of a Thank You card from Google appreciating the efforts of the Local Guides. It's a wonderful gesture by Google to reward and in turn motivate local guides to share their experiences on Google. I wish there was something like this for Bloggers to motivate them to write. Like there's YouTube Creators program from creators. Anything like that would help the Blogging Community. Share your thoughts below.
How to get your Google Local Guides Socks ?
Well, there's no shortcut or a fixed formula for getting the Google Local Guides Socks. In fact there's a thread on Reddit where people have shared their views on this. Frankly, even I don't know what I did for getting this except for being consistently sharing my reviews on Google along with the blog.
That was my Diwali Gift – a pair of Google Local Guides Socks ! Not a Soan Papdi (Indian Sweet) box that many of you would have received 😛 Anyways, what did you get as your Diwali gift ? Mention in the comments below or tweet to me at @Atulmaharaj