Though I spend most of my time with my laptop, I do have a desktop which I occasionally use. I was always a desktop fan until recently when I fell in love with laptops. Lightweight and powerful ones because they are lightening fast and I'm able to get my work done quickly. That was the reason, I got Dell 5370 (and even recommend people to buy it, in fact more than 4 people I know bought this same laptop). My desktop is hooked up to my HDTV and hence using a wired keyboard, mouse didn't make sense.
I was earlier using the Logitech MK220 keyboard along with the Logitech MX Anywhere 2 mouse. Both of them worked extremely fine over the years, but it was time to get a new one. After spending some time, zeroed in on this budget wireless keyboard mouse combo Logitech MK275. And like always, this post is about Logitech MK275 review.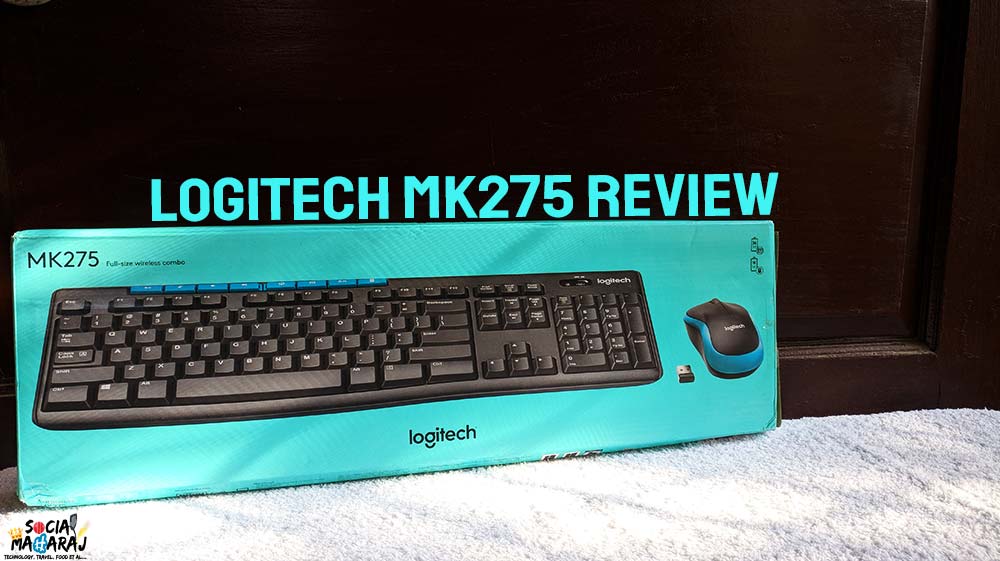 Logitech MK275 Review
Packaging and Contents
I ordered this wireless keyboard mouse combo from Amazon and it was delivered by evening. The packaging was the refreshed Logitech packaging that we seen in recent times. The bright colored box contained the wireless keyboard and mouse along with the USB receiver and documents. That was pretty much what was there in the box. Both the keyboard and mouse come with batteries. 2xAAA batteries for the keyboard and 1xAAA for the mouse.
Logitech MK275 Setup and Usage
Most of the USB devices you see now a days are plug and play. Thanks to advancements in technology that you no more need a CD/software to configure drivers. Same was the case with this Logitech MK275 wireless keyboard and mouse. Simply plug in the USB receiver in your computer and you are ready to go !
The MK275 keyboard is a full size keyboard and hence has the num-pad. The keyboard also has multimedia 'hotkeys' that work out of the box. One can use these to control volume, brightness, powering off PC etc. The keyboard is quite sturdy and offers a great position to type. Coming to the mouse, it has a pretty decent grip and fits well in the hand. The scroll wheel and the buttons give a good tactile feedback. Some of you might feel that the mouse is heavy due to the battery in it.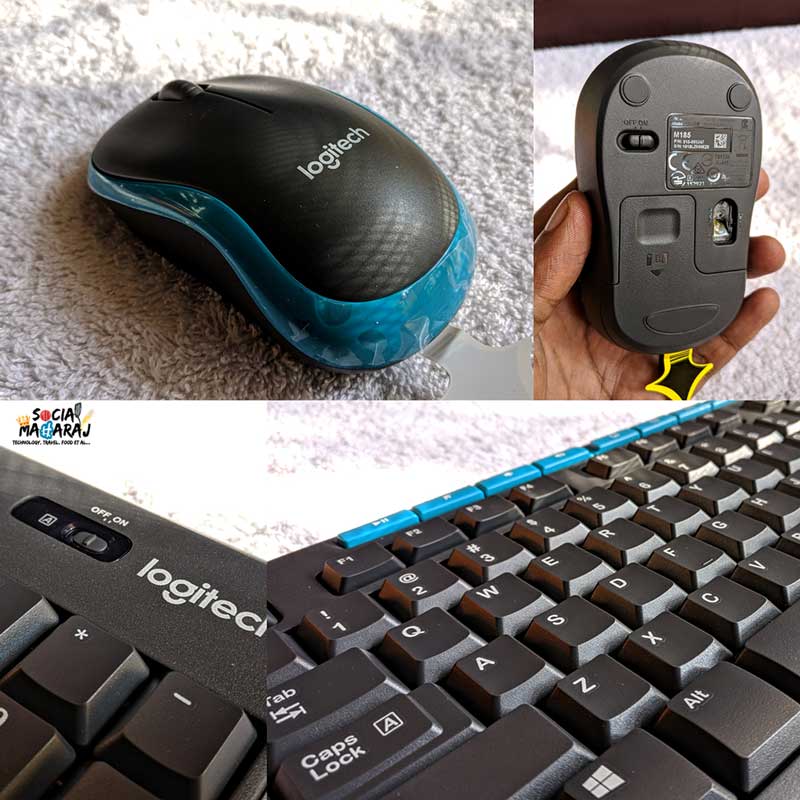 Both the keyboard and mouse in Logitech MK275 have a on-off switch that allows you to turn it off when not in use. This is a welcome feature that was missing in my earlier MK220 wireless combo. I wish, there was an LED indicator to indicate the on/off status too.
Final Verdict: Logitech MK275 is decent
Priced around Rs 1500 on Amazon, the Logitech MK275 wireless keyboard and mouse combo is a good deal. You get all the features of a full sized keyboard without compromising on the quality. The mouse gives a good feel in hand and performs well too. As per Logitech, the battery can last about 36 months on the Keyboard and 18 months on the mouse. I've used this for close to a week now and happy with my purchase. What are your thoughts ? Any other wireless keyboard combo you want to suggest after reading my Logitech MK275 review ? Mention your inputs in the comments below or tweet to me at @Atulmaharaj