This post comes after a long time – a really long time. Had some hectic days at work coupled with some 'Android' learning I've been doing for the past few days kept me away from the blog. Well, it indeed were busy days but got a new toy for my desktop – a Wireless Keyboard Mouse so thought to share a quick review. This will surely help me keep things clutter free at home 😉
[adrotate banner="12″]
Had been on the lookout for a decent 'budget' 'branded' keyboard mouse for a while, finally decided to get this one – Logitech MK200 Wireless Keyboard combo from Flipkart (yes flipkart has become my one stop shopping destination, stress buster :P) As usual the item was delivered quickly and packaging was spot on.
[Looking for an amazing Wireless Mouse ? Read my review of the Logitech MX Anywhere 2 Wireless Mouse]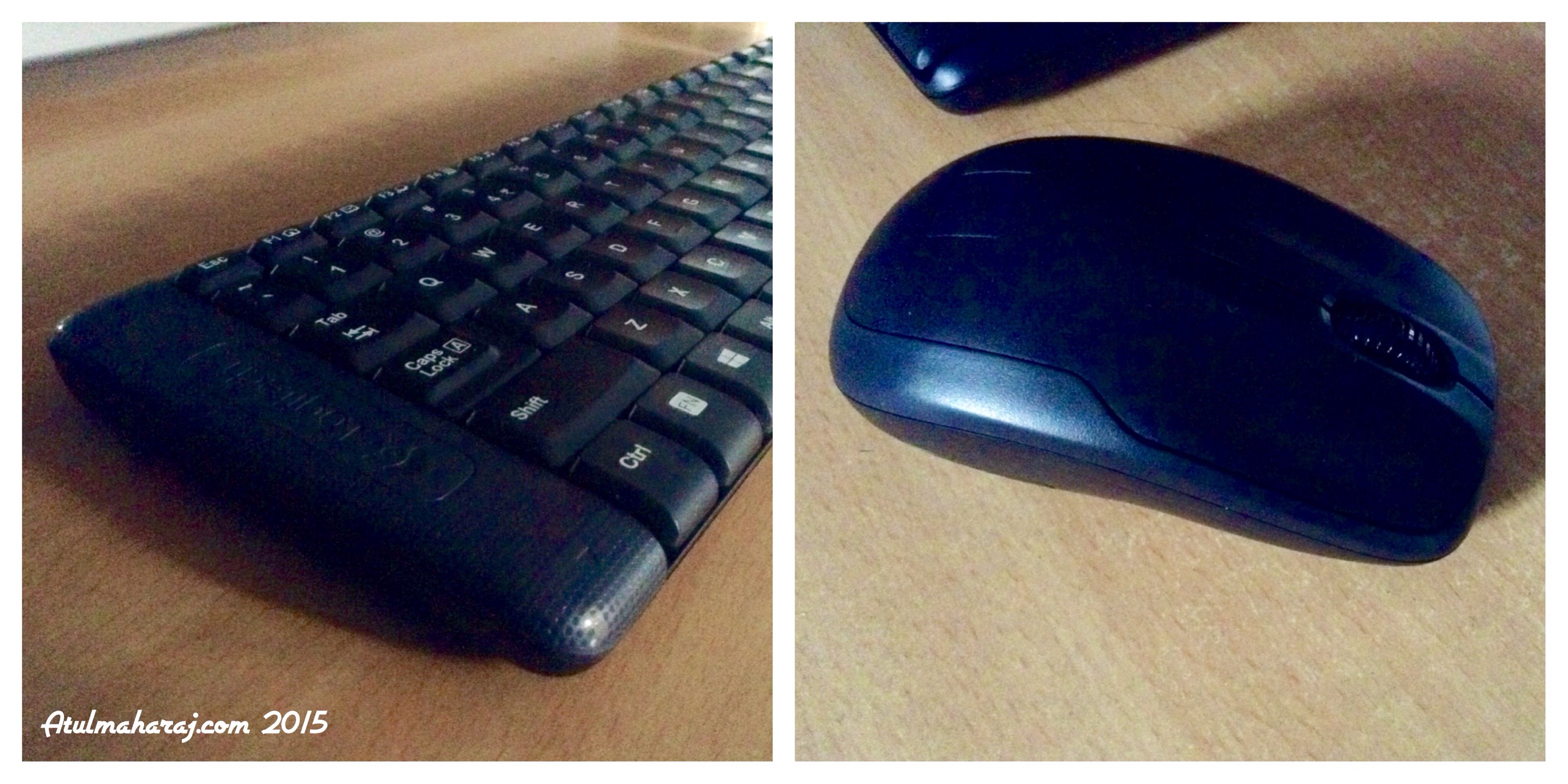 Moving on, the box had the keyboard, mouse, USB receivers, batteries, and some reading materials. From the distance, the design looks amazing. Keyboard is small, sleek and does job. Mouse is good too, fits easily in hand. The setup was dead simple, load the batteries, hook up the USB receiver and let your operating system do the remaining, stretch a little bit and voila !! You are good to go !
[Looking for a multi-device wireless keyboard ? Check out the Logitech K380 Wirless Keyboard Review here.]
Coming to usage, the mouse is pretty responsive and sensitive(u can change this from the settings) the keyboard too works great, keys are a ted hard and needs to be pressed slightly harder. But works just perfectly. Have a wifi router nearby, a wireless universal remote for my TV and now this, didn't face any interference issue as such. Worked flawlessly from my couch( a good meter and a half)
[adrotate banner="9″]
But there were few issues I came across, the keyboard doesn't have a bezel, it literally doesn't. So if you are used to having a palm rest, you might end up hitting the space bar key. Since the size of this is small, many keys like the num lock, scroll lock have disappeared and the arrow keys are just for show. Mouse too becomes a bit heavy so the two AA batteries, but doesn't bother much. The only thing I found missing in this was an ON/OFF switch for mouse and keyboard. Wonder how long would the batteries last. Also the keyboard lacks the CAPSLOCK,NUMLOCK LEDs  so you don't exactly know whether the options are active or not until you type.
Final verdict – the Logitech MK220 Wireless keyboard mouse combo does what it says. A perfect accessory for your desk, clutter free, and simple setup. Could have asked for an ON/OFF switch though, but nevertheless for a mere 1K rupees, this is definitely Worth !!