Traveling ain't a luxury any more. With the backpacking trend picking up, people have learnt that it isn't expensive always to travel. However traveling to a foreign destination is still a pie in the sky for many. For most of them, the whole idea of traveling abroad is overwhelming. However, it was some time back that I got a one off opportunity to meet the top guns at Sri Lankan Airlines who are doing everything to make you feel home away from home. So, if you are planning to travel to Sri Lanka, Sri Lankan Airlines have new route offerings from India. Read on to know more.
Why travel to Sri Lanka ?
Like I mentioned earlier, traveling abroad is an overwhelming experience for many. No doubt that traveling abroad can be expensive, however I feel that it's the entire experience that creates illusion that traveling abroad ain't everyone's cup of tea. I believe to experience the entire process, traveling to a foreign country that is closer to India makes sense. And Sri Lanka is one of the best places to visit. Known as the pearl of the Indian ocean, Sri Lanka has some of the finest beaches, high mountains and is green like an emerald. With a flying time of around 3 hours, Sri Lanka is a great holiday spot. With daily flights from various destinations in India, Sri Lankan Airlines is there to take you to Sri Lanka
Sri Lankan Airlines's Indian Connection
Sri Lankan Airlines is the national carrier of Sri Lanka and has flights from 13 destinations in India. It has flights from Bangalore, Chennai, Coimbatore, New Delhi, Gaya, Hyderabad, Kochi, Kolkata, Madurai, Mumbai, Tiruchirapally, Trivandrum, Varanasi and Visakhapatnam. Thanks to the strategic geographical location of Sri Lanka, Sri Lankan Airlines connects most parts of the world. With daily flights from Colombo connecting Europe (London), Asia and Australia (Sydney), Sri Lankan Airlines is ferrying tourists across the globe.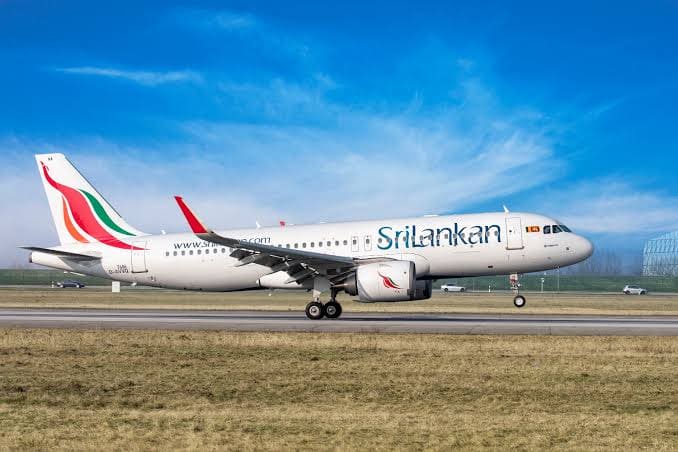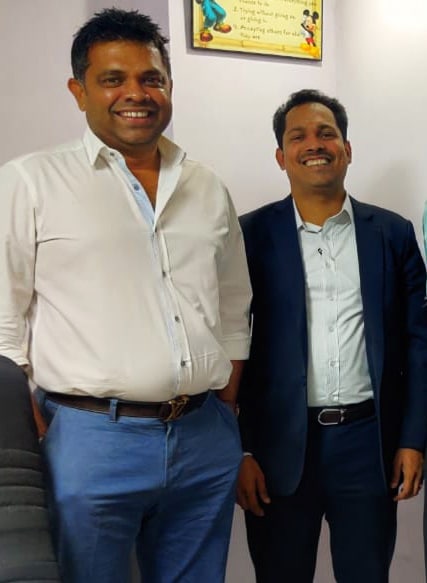 Few weeks back, I got a chance to meet the top guns from Sri Lankan Airlines when they were here in Hyderabad. The discussion I had with them was quite insightful. I met Mr. Dimuthu Tennakoon who is the Head of Worldwide Sales and Distribution and Mr V.Ravindran, Regional Manager, Sri Lankan Airlines, India and is stationed in New Delhi. My Dimuthu said that the Indian sectors are most important routes and they have been operating in India since 1970s and all of them are doing good. Sri Lankan Airlines is expanding their operations from Ahmedabad and Calicut with direct flights to Colombo.
Home away from Home – Sri Lankan Airlines
Sri Lankan airlines has a completely Airbus fleet with a mix of A320 and A330 aircraft with about 26 aircraft as told by Mr Chamika. I was surprised to learn that they have both narrow body as well as narrow body aircraft. In flight entertainment includes a lot of options specially crafted for the Indian travelers. From Bollywood to Tollywood and Mollywood, they have a wide variety of offerings. With the belief of Home away from Home, Mr. Dimuthu reiterated that India is their important sectors and they have a basket of offerings for the Indian tourists. Sri Lankan Airlines also offer Business Class services on their flights coupled with Indian and continental cuisines on board.
Sri Lankan Airlines also have Sri Lankan Holidays as their leisure arm to help you book complete Sri Lankan holiday packages. Mr. Ravi added that they have about 11 offices in India where you can get this nicely curated holiday packages. And with many tourism companies coming up, you can get a Sri Lanka Holiday package easily. Sri Lankan airlines have been operating for quite sometime and have understood the Indian tourists' needs and have crafted these holiday packages.
Plan your Holiday to Sri Lanka with Sri Lankan Airlines
After the ease in visa norms for Indians, Sri Lanka has become a great option for Indian tourists. The serene beaches, those mountains and the greenery will be mesmerizing. If you are a cricket fan, you should plan a visit to Galle stadium to witness an India vs Sri Lanka match. Those views are just amazing. The Easter attacks in Sri Lanka had surely hit the tourism industry hard. However, Mr Dimuthu re-iterates the fact that Sri Lanka is safe and have put in a lot of measures to avoid such incidents.
Irrespective of which city you live in India, you have Sri Lankan airlines connecting you to Sri Lanka from a city near you. Go ahead and be one of the thousand Indians traveling to Sri Lanka everyday ! What stops you from planning an international trip ? If traveling to Sri Lanka, What are the places you'd want to visit ? Mention your views in the comments below or tweet to me at @Atulmaharaj or DM me on Instagram