Being a Vegetarian has its own charm. You have such a variety to eat. Fresh green vegetables, not-so-green yet delicious vegetables, and so on. One vegetable that I'm a big fan of from my childhood has is Bhindi. Also termed as Lady Finger or Okra, Bhindi is cooked in myriad ways. There is a vast-array of Bhindi recipes that you can try at home for lunch or dinner. One of the easily-available and budget-friendly vegetables, Bhindis is widely loved and savored by Indian families throughout.
And the best part is that we can prepare Bhindi in multiple ways – dry, gravy, stuffed, and whatnot. Here are 3 quick and easy Bhindi recipes with simple ingredients that you cannot turn down.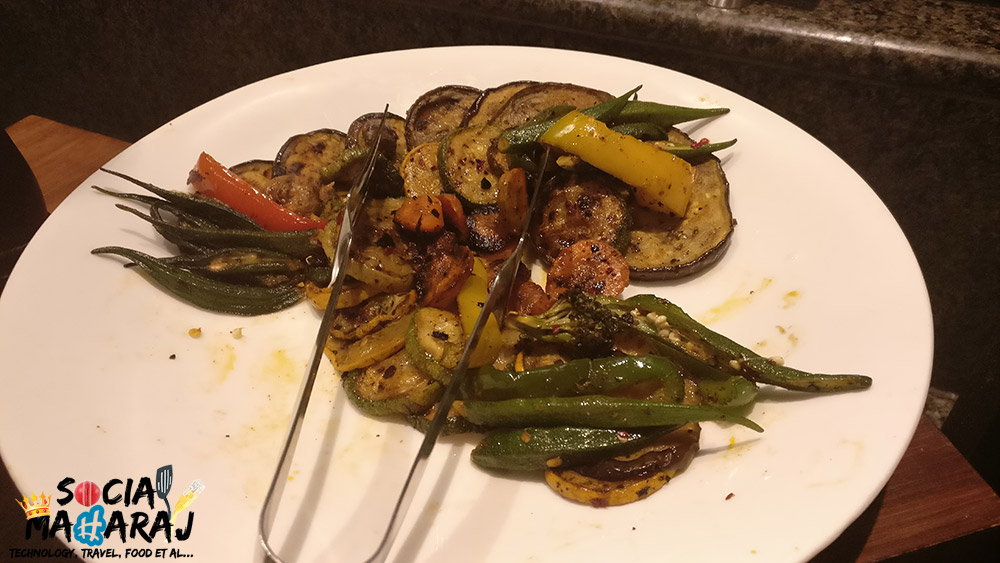 Bhindi Recipes worth trying!
Bhindi Masala Recipe
The Bhindi Masala recipe is often enjoyed and tried by almost every Indian family. It can be served alongside Roti or Paratha.
Making Bhindi Masala
Wash and pat dry Bhindis with paper napkins and then chop it to small round pieces, and keep aside. Now heat a tablespoon of oil in a wok on medium flame and add the chopped Bhindi pieces to the wok, once the oil is heated and let it cook for 15 minutes on low flame.
Put down the pan and in another pan, add 1.2 tbsp. of oil on medium flame and add the cumin seeds to it, allowing it to crackle. To this add 1 ½ chopped onions and sauté it for 3 minutes until transparent. Add 2 slit green chilies and grated ginger and cook for another minute.
Now add 1 diced tomatoes and cook for 4 minutes until mushy. Thereafter, add the spices (red chili powder, salt, amchur, coriander powder, cumin powder, and turmeric) and mix it well. Add a tbsp. of water to avoid burning from burning. Now add the cooked bhindi to the wok and mix, while on medium flame and cook for 5 minutes. Serve hot after sprinkling some garam masala.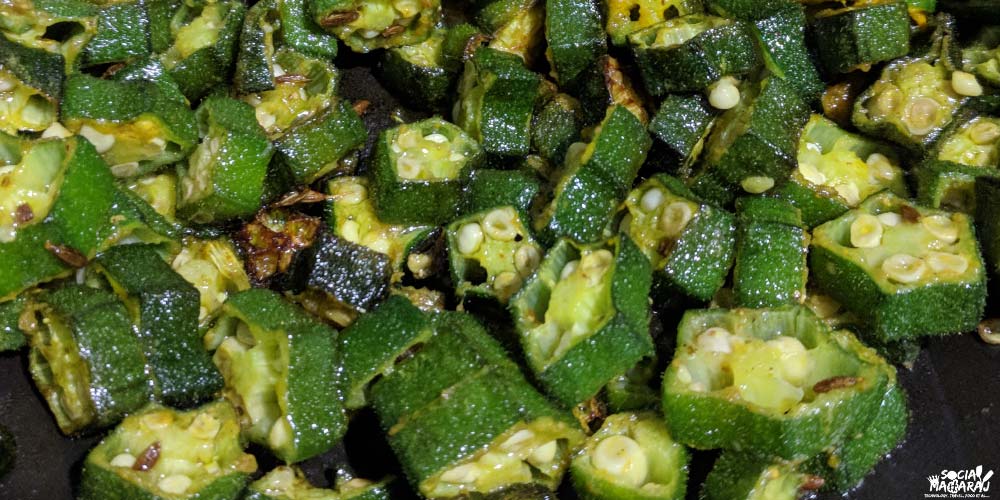 Bharwa Bhindi Recipe
Bharwa Bhindi Recipe can be enjoyed alongside roti and dal or rice and sabzi. We usually prepare it on special occasions, after all, Bharwa Bhindi is special!
Making Bharwa Bhindi recipe:
Wash and pat each of the Bhindis dry with a paper napkin. Cut through each bhindi lengthwise and set it aside. Now add desiccated coconut powder, amchur, garam masala, salt, turmeric powder, cumin powder together and mix everything.
Add 2 teaspoons of cooking oil to the mixture and prepare the stuffing. Now take one bhindi at a time, stuff it with the spice mixture and keep them aside.
Now layer the stuffed bhindi in 2 tbsp. of oil in a large wok, over medium-low flame, and cover the lid. Flip the bhindis once after 2 minutes until they are done cooking and turns soft. Serve Bharwa bhindi recipe with paratha and roti.
Goan Style Bhindi Bhaji Recipe
The Gaon style Bhindi Bhaji recipe is one of the everyday dish that is easy and quick to make and can be served with dal-rice, phulkas, or bread.
Making Goan Styled Bhindi Bhaji Recipe:
Rinse the Bhindi well and pat it dry with a paper napkin. Cut and discard the tail and head of the ladies' finger, and chop the Bhindi into small pieces. Now chop the other ingredients like garlic, ginger, green chili, tomato, and onions. 
Add all the ingredients along with ginger and garlic to wok and pour some white vinegar into it. Add some sugar and salt as per taste and let it cook on low flame. 
Keep stirring every 5 minutes, to avoid the Bhindi sticking to one another. Cook for about 20 minutes until done and serve hot.
These Bhindi recipes are sure to win hearts with its rich taste, flavor aesthetic appeal. All the listed Bhindi recipes can be tried and served with rice and a variety of Indian bread. I've seen Bhindi on the menu of many vegetarian restaurants in Hyderabad too.
What are your favorite Bhindi Recipes?
Those were some of my favorite Bhindi recipes – Bhindi masala, bharwa, and Goan style. In fact, every place has its own way of preparing one. The simplest one I've known is the Bhindi Bhujia. Ever since I moved to Hyderabad, I've seen how they use coconut and make it like a Bhindi Poriyal and even Bhindi Fry. What are your favorite Bhindi recipes? Share them in the comments below, tweet to me at @Atulmaharaj, DM me on Instagram or Get In Touch.