Kaun Banega Crorepati a.k.a. KBC is one the premier game show on Indian television. It is hosted by Amitabh Bachchan. The show has been successfully running for 6 seasons now. With the jackpot prize of 5 Crore, it has surely lured participants. The show is a great platform to show the importance of education in one's life. With this it has also supported for the cause "Educate the girl child", which is a wonderful thing. I follow the show regularly and have seen many participants win and go.
But whenever I see this show, a question always pops up in my mind – Are the questions asked  based on the domain of the contestant ? Are the questions biased ? There might be many who might not agree with me.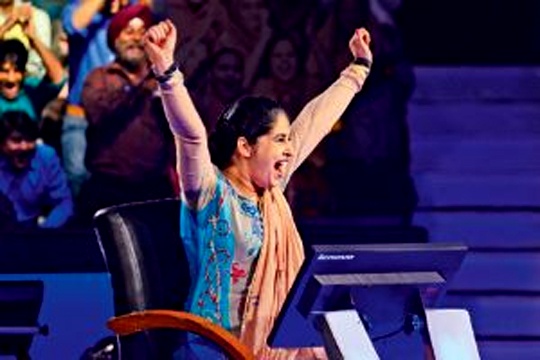 I feel so because I have seen many times that if the contestant is from a computer background he/she is asked questions like : What does ".com" mean in a domain name ? What does USB stand for ? If you are tweeting, the you are using which website ? or if the contestant is a Punjabi (the lady who won 5crore for example) : What is usually served with Bhature ? – this question was asked for 5000 Rs.

Well, I don't have any intention to dent the image of the show, the contestants or anyone associated with it, in any manner, these are merely my take on the show's questions. 
If you say education is everything, then the questions must be same for all. Let that person don't win anything but ask him/her questions from anywhere. It should not be that if the contestant is a gujarati then ask a question based on gujarat or if the person is a chemist ask a chemistry question. I agree that the show wants people to win as much as possible but that doesnt mean that you always ask questions based on their domain. I am not saying that all questions are biased, just that there is always one such question (more than that in some cases) which should be scrapped.
I have also been a part of a quiz show, Bournvita Quiz Contest (a show that used to be aired on Sony Television and hosted by Derek O'Brein) and I dont't remember a single question asked on cricket just because I played and knew a lot about the game !
So, if its about knowledge then the contestants must be tested on every domain and not something he/she is familiar with, no matter if the question is for 5000 or 5,00,00,000 !