This match was surely a cake-walk. India take a 2-1 lead in the 5 match series. The next crucial match to be played up in Mohali. The crowd would have been disheartened not see their local boy come at bat at his home ground Thanks to Yuvi that the crowd got a glimpse of Mahi.  nevertheless, the victory brought smiles to everyone's faces.
Jadeja took 3 wickets. Courtesy: sulekha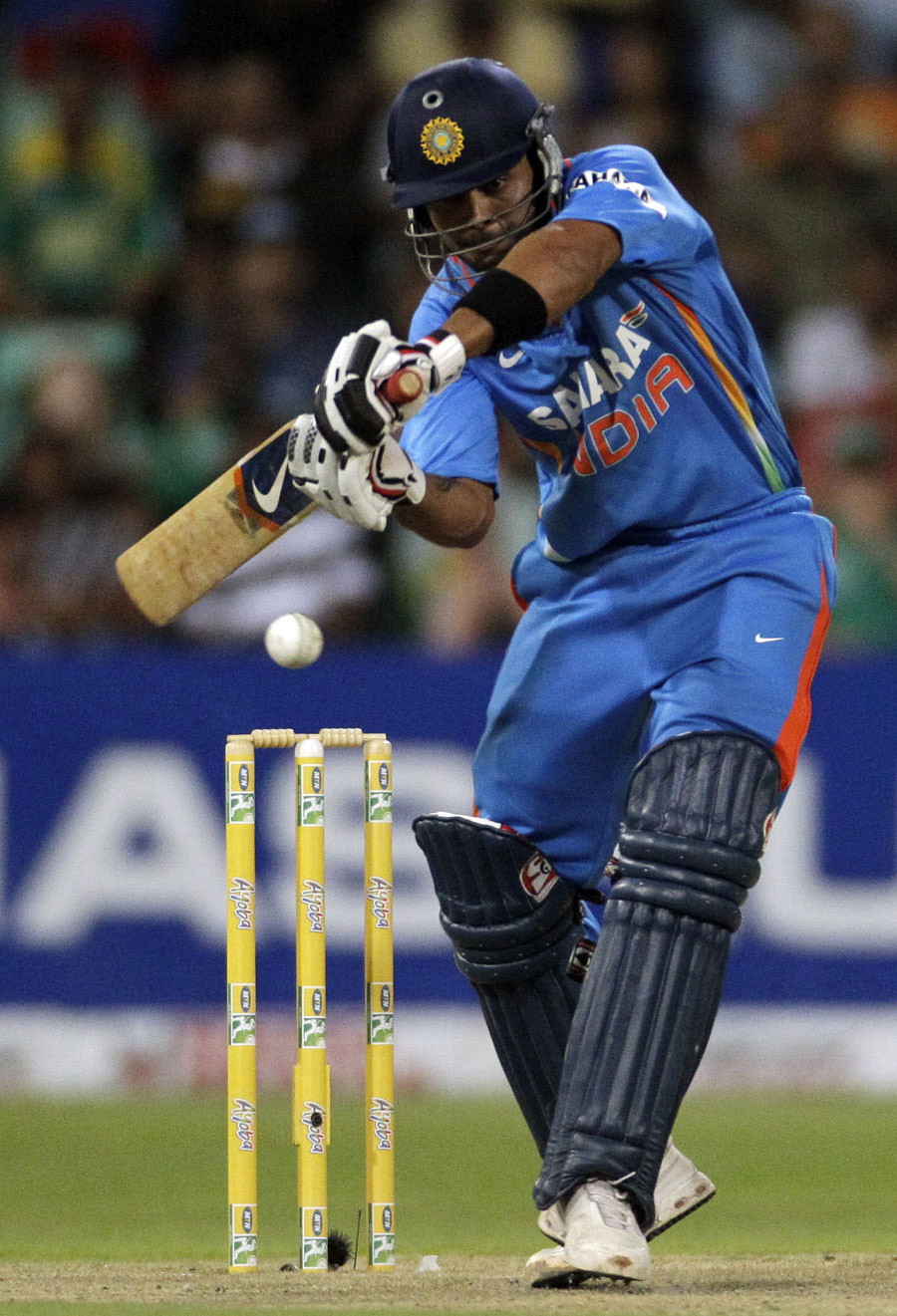 Everything was on track for the Indian team right from the toss. With Shami Ahmed striking early and getting Cook. Bhuvaneshwar Kumar and Ishant Sharma also got a share of wickets. Dhoni had a busy day behind the wickets are he took couple of good catches. Ashwin and Raina too picked up wickets. And the hero from last game, Ravindra Jadeja took 3 wickets and help restrict England to 155. It was nice to see that each player who bowled today, got a wicket. Not to forget their fielding was amazing today !
India started cautiously, but Gambhir looked in a hurry. Rahane was freezed and his off-stump was uprooted by Finn. In came Kohli who had to bat well and get back to form. Gambhir lost his wicket at the other end but Kohli was in sparkling form and went on to score a 50. Along with Yuvi, India managed to chase down the target. Dhoni was quickly off the mark with a powerful straight drive that hit the stumps at the bowler's end and still managed to reach the boundary ! With this India won the match by 7 wickets with over 20 overs to spare !
A remarkable all round performance by India. It seems that Indian team is slowly getting back to the winning ways. Nice to see that the team is high on confidence and hope their better form continues in the rest of the series.