Yes, it's right, Google has launched its most awaited service – Google Nose today. It enables a user to smell / sniff things that he/she searches on the internet. What one has to do is simply, google for something on their website. You will notice a small Nose link, Click on it .


The new scentsation in search
Coming to your senses: go beyond type, talk, and touch for a new notation of sensation.
Your internet sommelier: expertly curated Knowledge Panels pair images, descriptions, and aromas.
Take a wiff: the Google Aromabase – 15M+ scentibytes.
Don't ask, don't smell: For when you're wary of your query – SafeSearch included.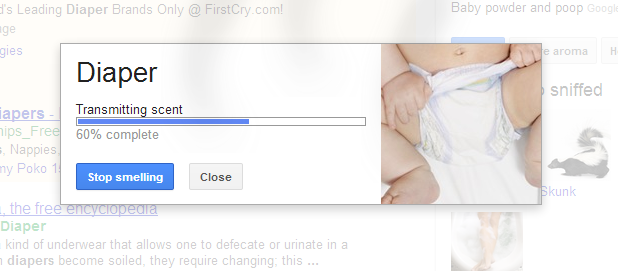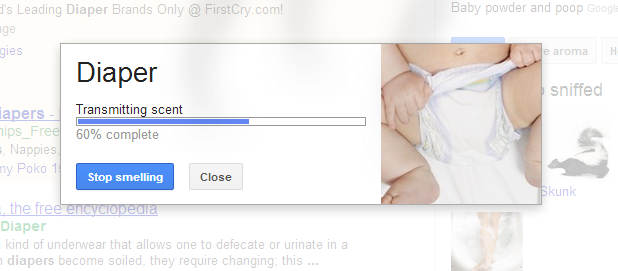 Below is an amazing video on their nouveau techonology. It's very very convincing ! Google has always been a pioneer in developing new technologies over the web and making it available to all its faithful users.
So all in all a great great effort by Google to continue the innovative work and continue its legacy to FOOL PEOPLE every year !! 😛 

HAPPY APRIL FOOL's DAY folks 😛