There have been many issues faced by people from all over the wold after using apple's latest iOS 7. Netizens have complained about sluggishness, faster battery drain and app crashes. Well here's one of the app crash problem that I have been facing since last night.
The gmail app on my iPad mini has been crashing for god knows what reason. I got the following message every time I opened the app,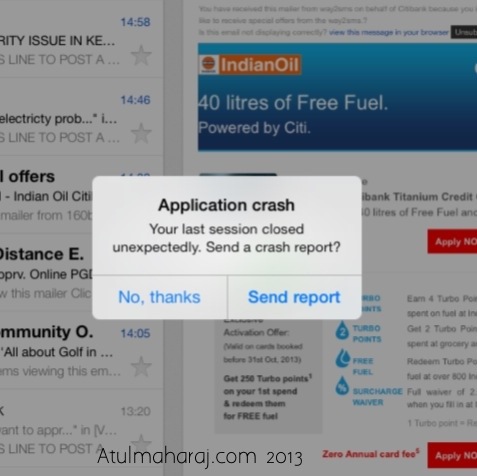 Restarting the app didn't help as this error continued. Finally decide to delete the app and re-install it from the App Store again. Luckily this trick worked ! Haven't faced the crash issues after reinstalling the app. Don't know the possible reason behind it though.
But if anyone out there who knows a possible reason for this issue please let me know !!
Hope this helps ! Have a great day !