Google Inc. which has become the synonym for search (be it online or offline) is celebrating their 15th Birthday in style with an interactive game doodle on their homepage. Even though the actual date is 4h September, they are celebrating it today because the company came into existence today.
Upon some research as to what it is,  I realised that this is a popular Mexican party game – Piñata. The game involves hitting an object filled with candies, toys and is kept hanging. The twist is that the person is blindfolded while doing so !!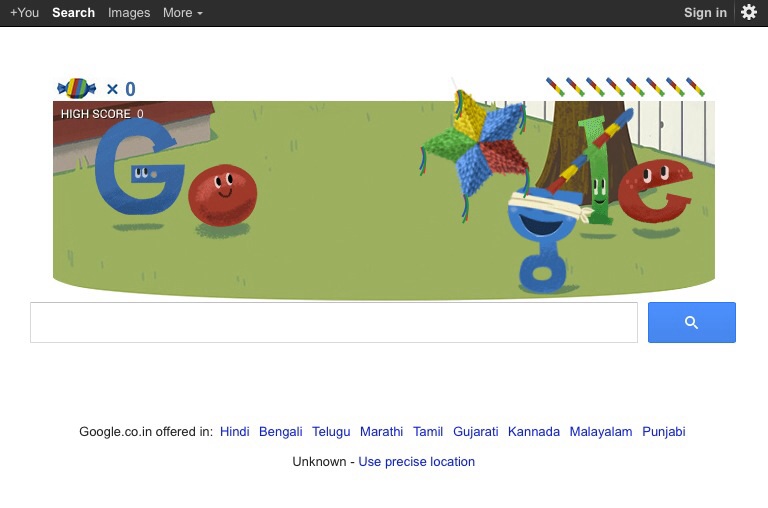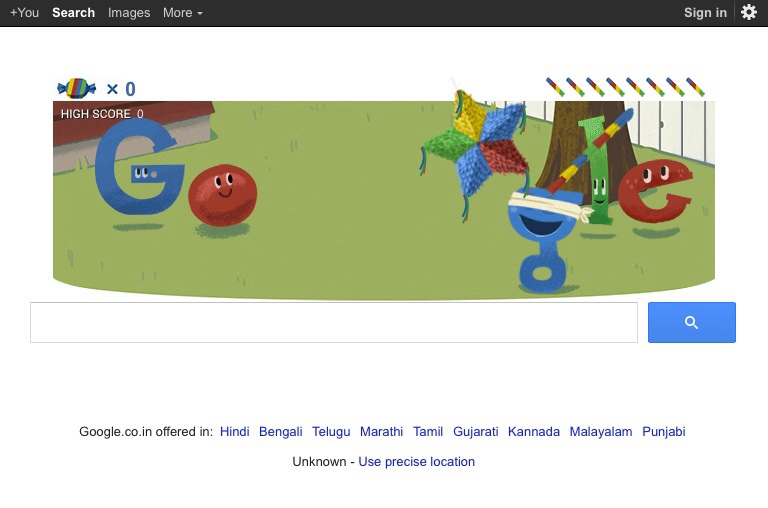 Google also came up recently with a new Humming Bird algorithm to deal with longer search queries and to understand the meanings of the queries while performing the search.
So here I end wishing Google a very HAPPY BIRTHDAY !!!