** The content of this post is a reflection of my personal views and have no intention of hurting the sentiments of any individual or group. **
The title of this post is inspired from a tweet by Derek O'Brien earlier this morning. Getting straight to the point is RG(Rahul Gandhi) apex of Congress ? His actions today definitely made me to think so. Does it mean that he has the power to veto ? Many such questions are popping up in my mind as I am reading various reports.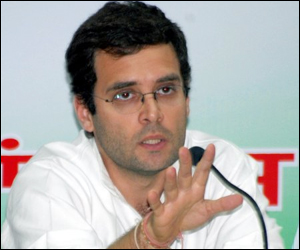 The Criminal Ordinance's aim is  was to disallow any candidate with a criminal charge on it. This was passed unanimously by the cabinet and was due at the President's office today. Passing of this bill was highly anticipated as this was something that was actually done to sanitize the system. Even the Aam Aadmi Party Leader Arvind Kejriwal tweeted saying he's visiting the President to see the outcome of the Ordinance passing.
RG is all over the news channels for his comments. He said "This Criminal Ordinance is 'nonsense' and must be torn and thrown away" This comment made RG the soft target as all the major party leaders spared no time to lash out at him. With comments like "PM must quit the office", "Knickers in a twist(Tweet by Derek O'Brien) RG has got all the unwanted attention.
My views basically target the tear word in his comments. I remember the last time he tore a paper, he lost his own seat in the polls that his family had been winning for generations(Amethi). Guess, if he'd tear this ordinance, it would end his political innings ! I strongly oppose his actions and believe no individual be it an aam aadmi or a politician should come in the way of govt functioning.
Agreeing to Shri Arun Jaitely, I too feel there is a divide within the Congress itself. With everyone asking the PM to step down after he comes back from the US, a high political drama awaits !