Greetings folks, some of you (including me) might have complained about Facebook Friends' birthdays missing from the calendar. Even after you syncing it again and again, those dates never come back. I did read on forums that due to some Facebook policies, the dates aren't updated. Well I don't know how true it is ! But anyways here's a fix to get all the birthdays and events back in the calendar.
First, log in to your Facebook Account and head to Events. On the Events page on the top right corner you will see Settings. Under Setting select Export.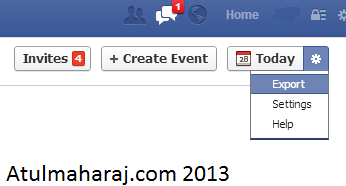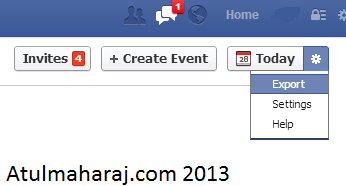 After click export you will see a message like the one shown below :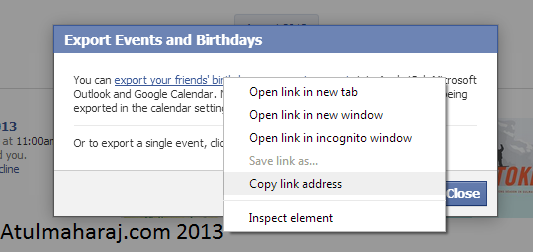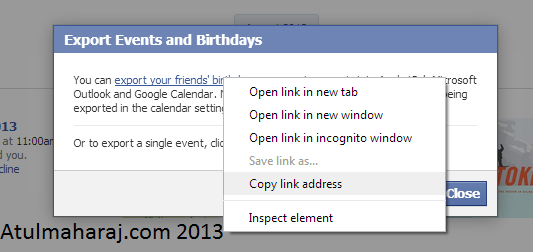 Right Click on Export your Friends' Birthdays and copy the link address.
Updated 15 March 2016: In the new layout of Facebook, you might not find the above scenario. In that case you need to navigate to Events. While on the events page, scroll down and you will find Birthdays under Events Happening this week. Once you click on it you will get a link (if you don't get it, right click and select copy link address)
After this  on your iPad, head to Settings->Mail, Contact Accounts. 
Now select Add Account and then choose Others. From the new list that pops up, choose Subscribed Calendar. 
In that tab you will be asked for the server link. Paste the link that you copied in the previous step from Facebook. Leave everything else blank and hit done.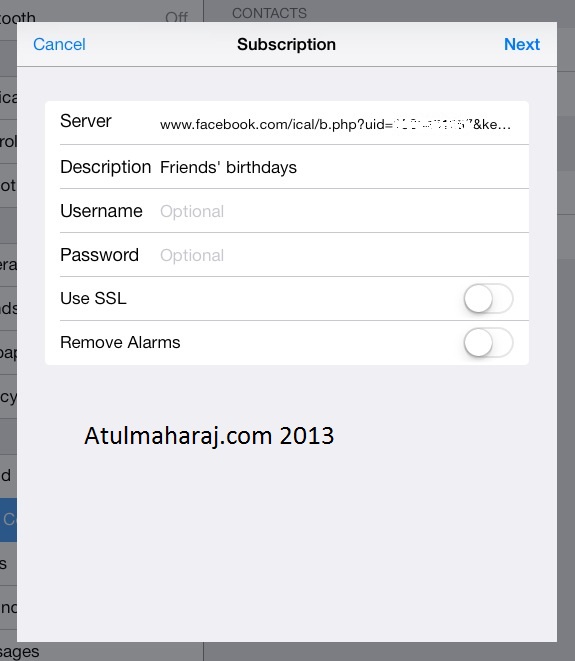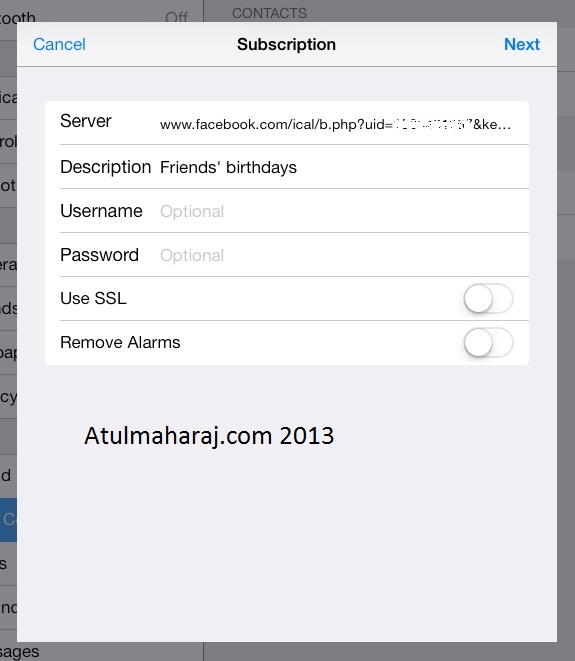 Voila ! Give it 2-3 mins and you will see you calendar filled with Birthdays ! You have successfully got all your friends' birthday and events back !
If you face any issue, do let me know ! I'm always ready to help !