In my previous posts I shared my experiences at Wagah Border and the Golden Temple. In this post I'll talk about the Jallianwala Bagh. If you are visiting the Golden Temple, then you can very well visit the Jallianwala Bagh which is extremely close to the Golden Temple. (100 foot steps away from the Golden Temple :P) You will see the Jallianwala Bagh before reaching the Golden Temple, so can't miss out on it.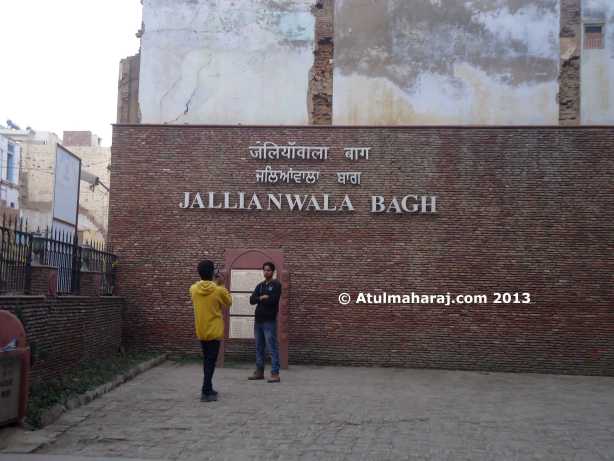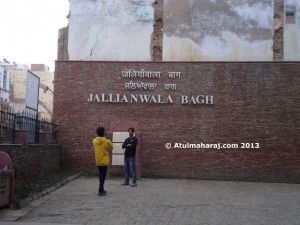 Every Indian kid would have sometime or the other read about the Jallianwala Bagh Incident and the wrong doings of General Dyer in history books. Even all of us had read about it, but there was this guy amongst us who was kindof extra excited, so the photo credits go to him 😛 😛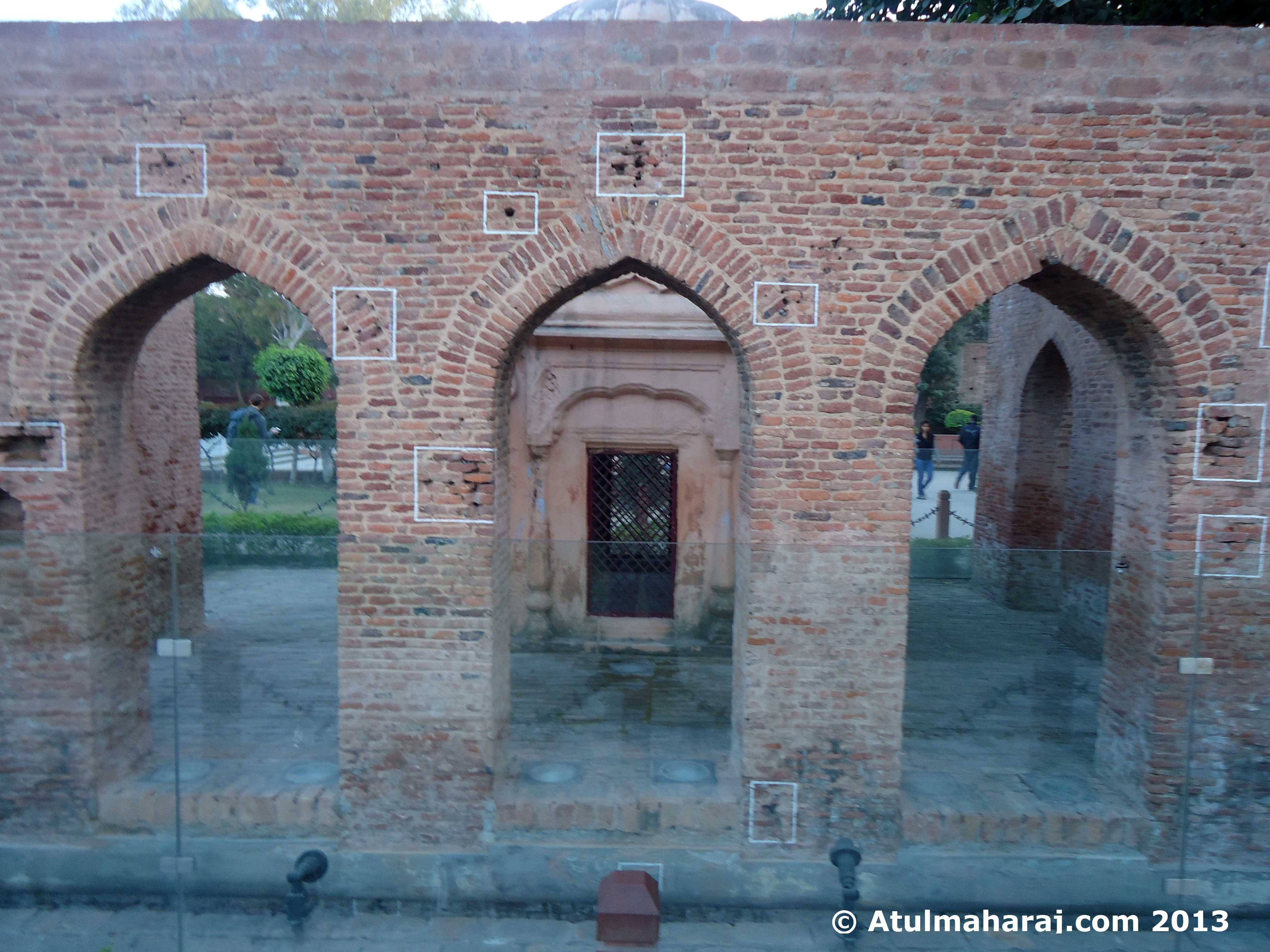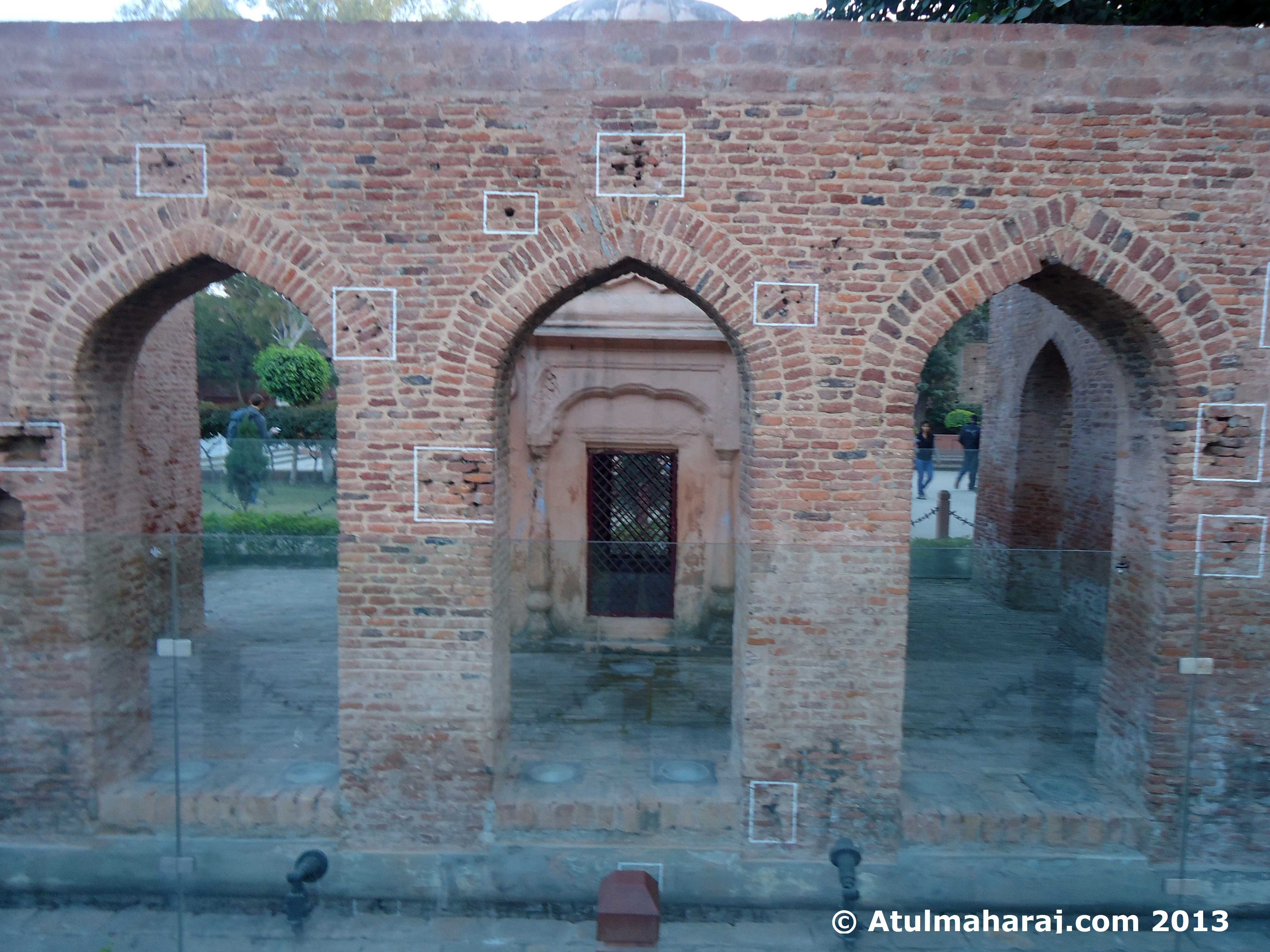 Anyways the park is of a moderate size. Based on the size alone, it can't be compared to its counter part – Company Bagh. The park houses a museum too which has photos, and other artifacts from the incident. There are walls and structures where the bullet marks are highlighted as shown in the pictures. I was surprised to see that the ASI (Archaeological Survey of India) has named every mark as A1, B1 and so on !! Only a small part of the park has these marks.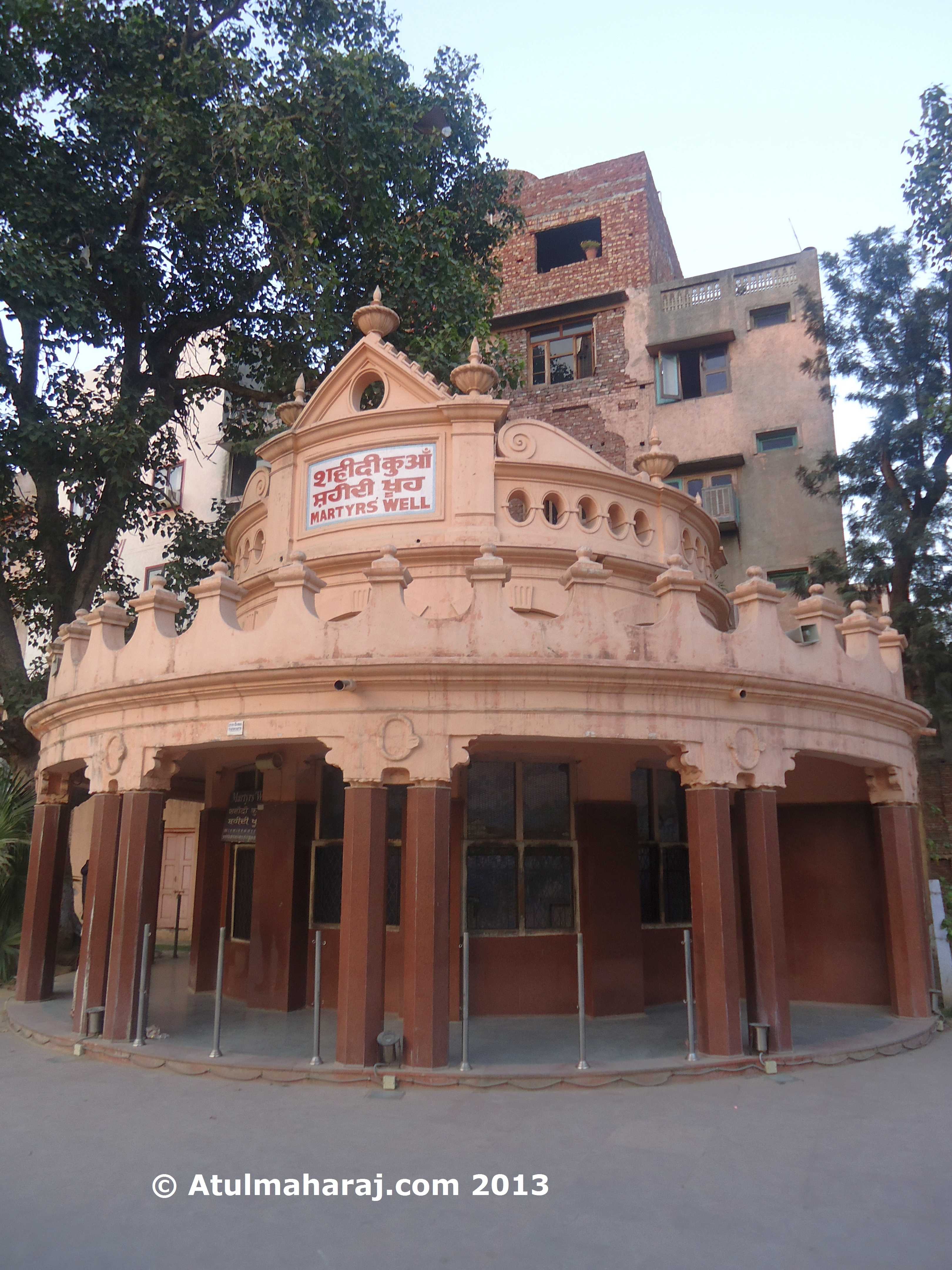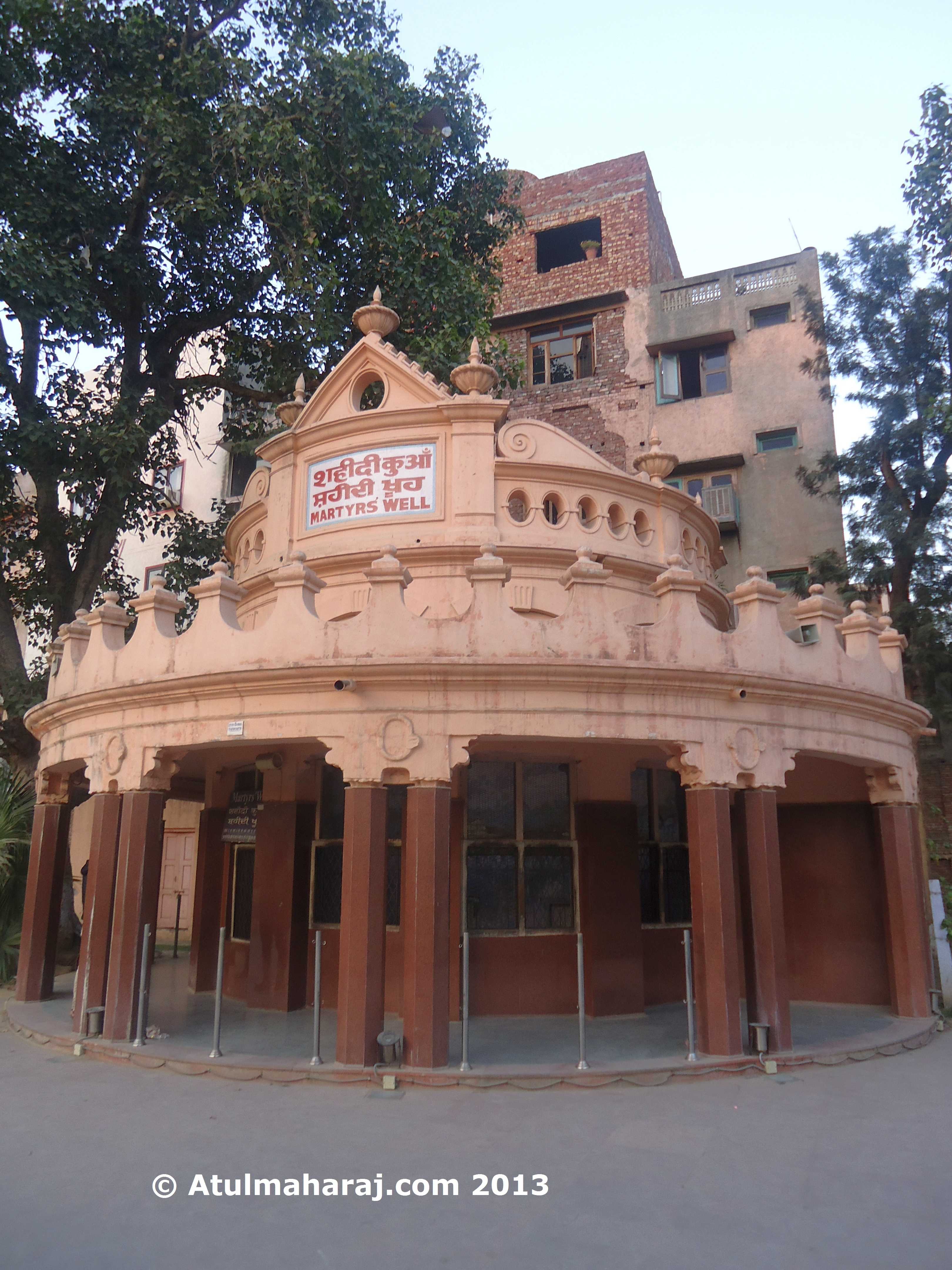 Apart from this, there is the Martyrs' Well , the same well where hundreds of people jumped into when general Dyer and his men open fired. Most part of it is grilled, so not much to see there. But then again, if you are as super excited like my friend, you would love to go and see it. There is a tall structure right in the middle of the park. Lush green gardens all around, seemed like a good picnic spot.
I was excited to see the Light and Sound show that takes place every evening at the park. It gives the viewers a taste of how things actually unfolded in the historical past. The show is free of cost. But guess it wasn't my day though, due to technical reasons, the show was cancelled.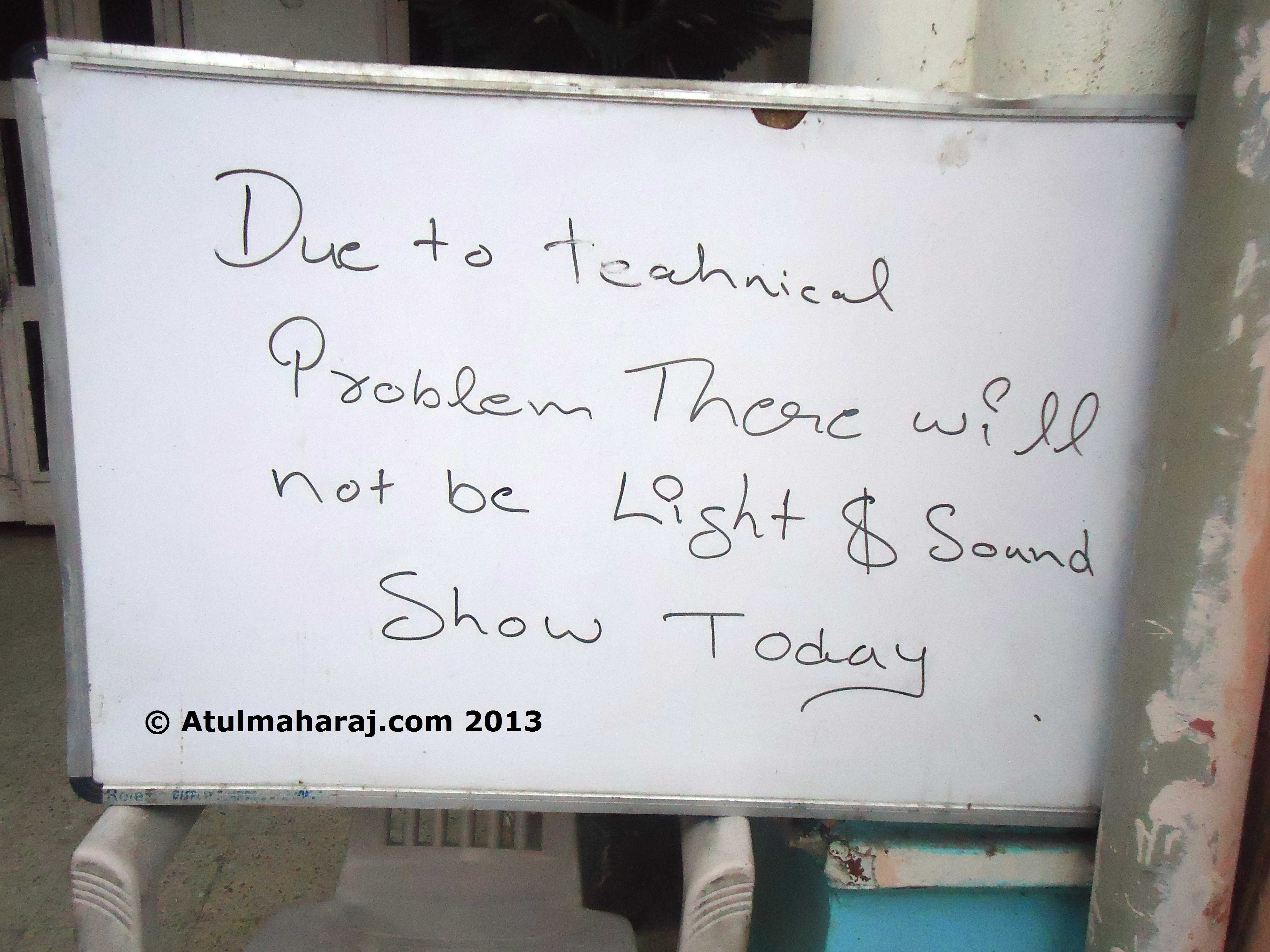 Anyways that's all we saw in Amritsar. Due to lack of time and tight schedule, we had closed in on seeing these places at least. We did see the famous Khalsa College on our way to Wagah Border. We did have a night stroll in Company Bagh. If you have had the Chicken at Beera Chicken Shop, you might as well walk all the way through Company Bagh-which is close by, and then reach Crystal Chowk and have softy there ! Pretty nice idea isn't it ? If you are there for a longer duration, you should see the Durga Temple, Ranjit Singh Museum.
Hope you enjoyed the series of posts on the places we visited in Amritsar. My next post will talk about shopping in Amritsar and the must visit Food joints. So keep reading and share your views !
[Planning to visit Golden Temple, read more about the divine place]
[Planning to visit Wagah Border ? Read here to know what to expect]
[See how Apple Maps show Wagah Border in Pakistan]