Gone are the days when you would turn pages of your atlas to look for a place, those have been rightly replaced by mobile apps. Thanks to these mobile mapping apps that ensure we are never lost. Some of the most widely used mobile mapping apps include Google Maps, Apple Maps, Bing Maps, Nokia Here etc. They are just a tap away and provide highly accurate data about your surroundings. Looking for a restaurant or a Hospital, these apps will tell you precisely where the nearest one is and how much time you would take to reach there. Maps are improving daily, with great enhancements they are becoming more user friendly. Further with the addition on voice based navigation, you can now even drive and leave the 'routing' part of your trip to your smartphone. But are maps accurate ? Do they provide correct information ? Well, I'm going to show something that will definitely make you think twice !
Wagah Border – is one of the most famous International Border in the world. Reason ? The two powerful countries of the Indian Subcontinent – India and Pakistan are on the either side. Located in Amritsar Wagah Border is flocked by tourists to witness the beating retreat that takes place everyday in the evening when the gates at the border are closed. The event is definitely worth as that is the closest you can get to Pakistan, at least without a Visa that's the farthest you can go ! (
I'm very much interested in geography and love exploring places. If I cannot go there at least these maps will provide me with great info about that place. A couple of days ago I was looking for Wagah Border and I was shocked ! Apple Maps showed Wagah Border in Pakistan !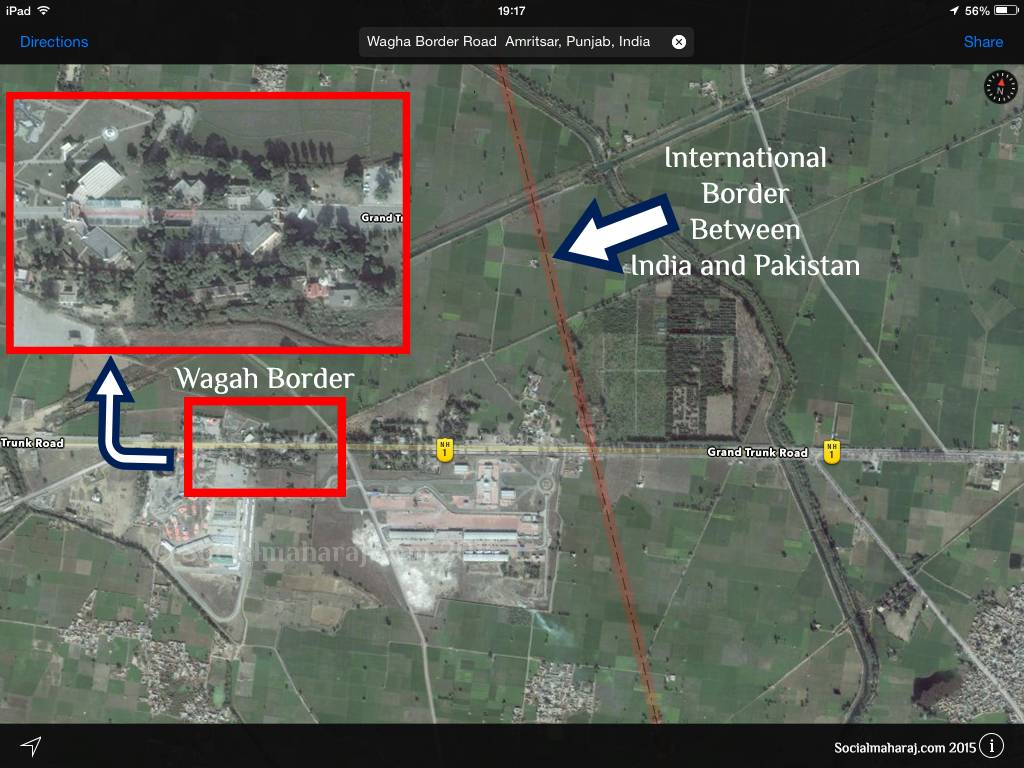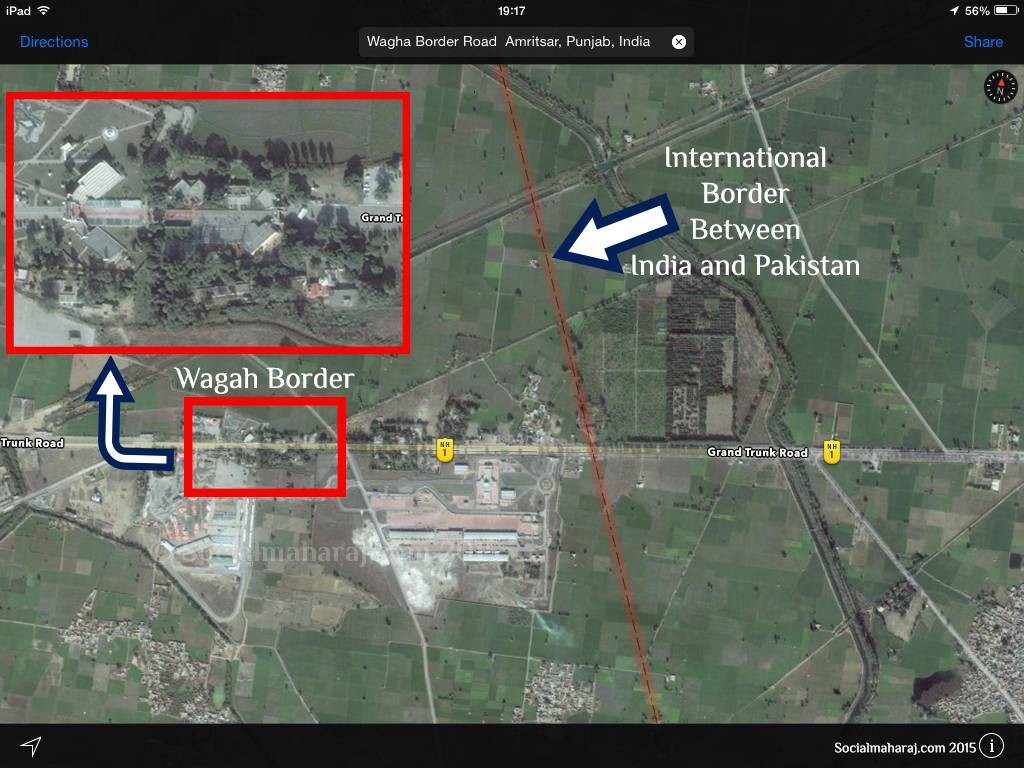 In the image above – a screenshot of the Apple Maps app on iPad Mini – you can see the International Border between India and Pakistan marked in Red on the right side of the screen. While you can see the Wagah Border marked in shown with Red Rectangle on the left hand side. I've cropped out the Wagah Border image and enlarged it so that its more clearer. Further if you have visited Wagah Border, you can easily identify the stands where you would have sat while watching the beating retreat. It's Shocking – Apple shows Wagah Border in Pakistan.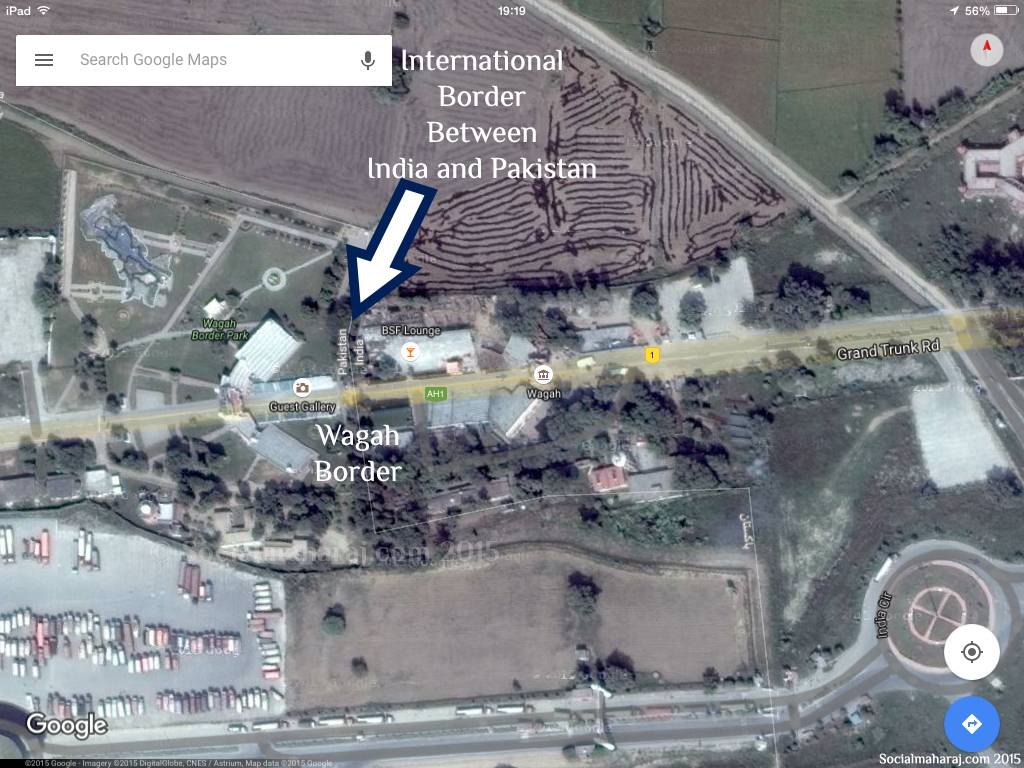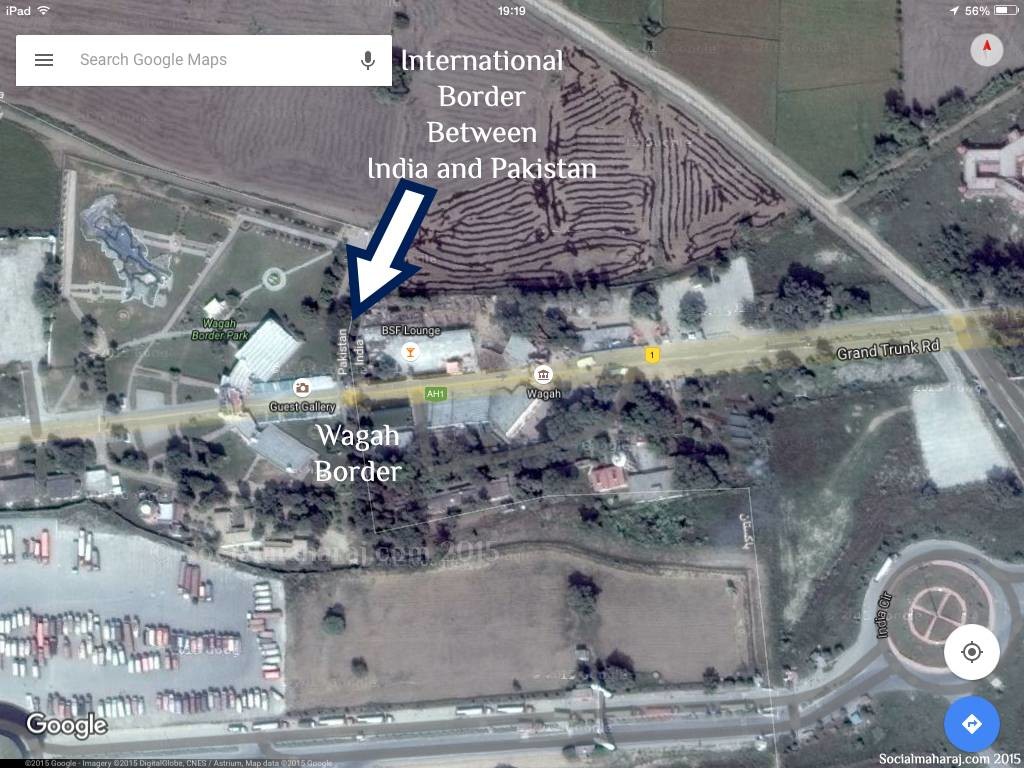 Above is the image – a screenshot of the Google Map apps on iPad Mini – you can see the International Border between India and Pakistan clearly marked at the Wagah Border. So, once again, If you have been to the Wagah Border, you will know that this is what it actually should be ! Below is another image – a side-by-side comparison of the Maps shown by Apple and Google.


So now you know that everything you see on Maps will not be right ! Have you faced any such issue using either of the mapping apps ? Share it with all of us by mentioning in the comments section below.
Visiting Amritsar ? Want to know about the places to visit, things to do and what to eat in Amritsar ? Read my following posts: