The New Year has got off to a flier, especially for all the running gamers. Subway Surfers, one of the most popular games available for mobile platforms has brought out their first update of 2014 ! The update was available to Indian users last night. And after visiting Beijing, Sydney, it was time for Subway Surfers to land in the Indian Subcontinent.
The latest update features Aamchi Mumbai (our Mumbai). The splash screen, briefs the game details with a Milkha Singh caricatured character on the screen. I feel they have pulled this off very nicely..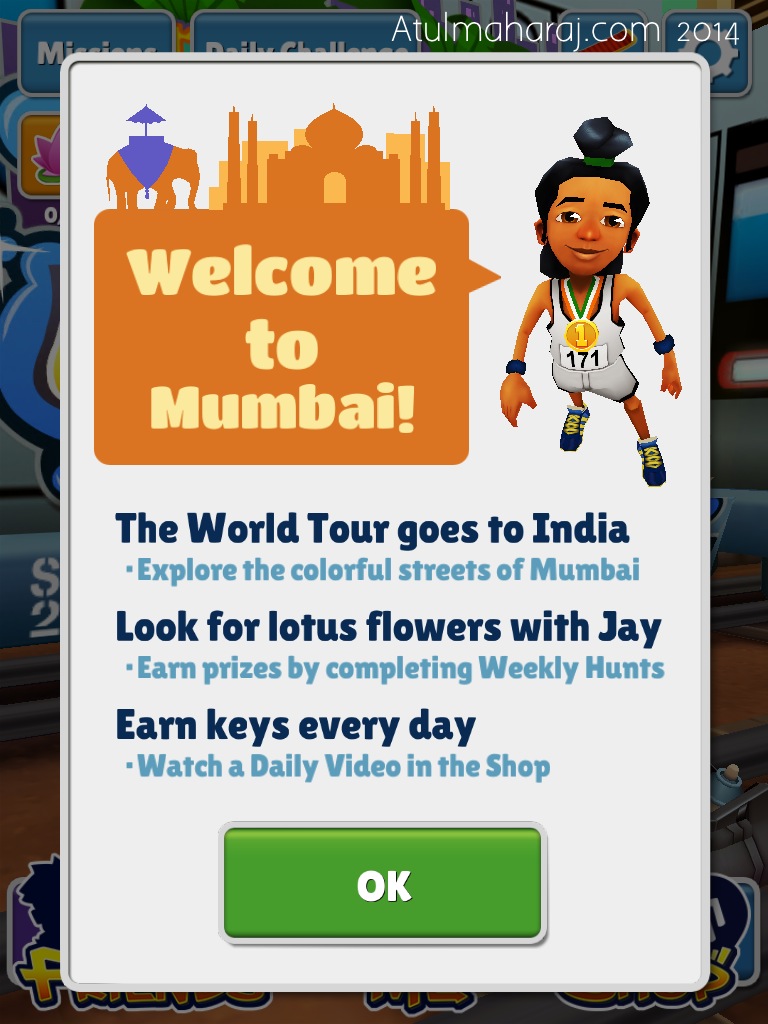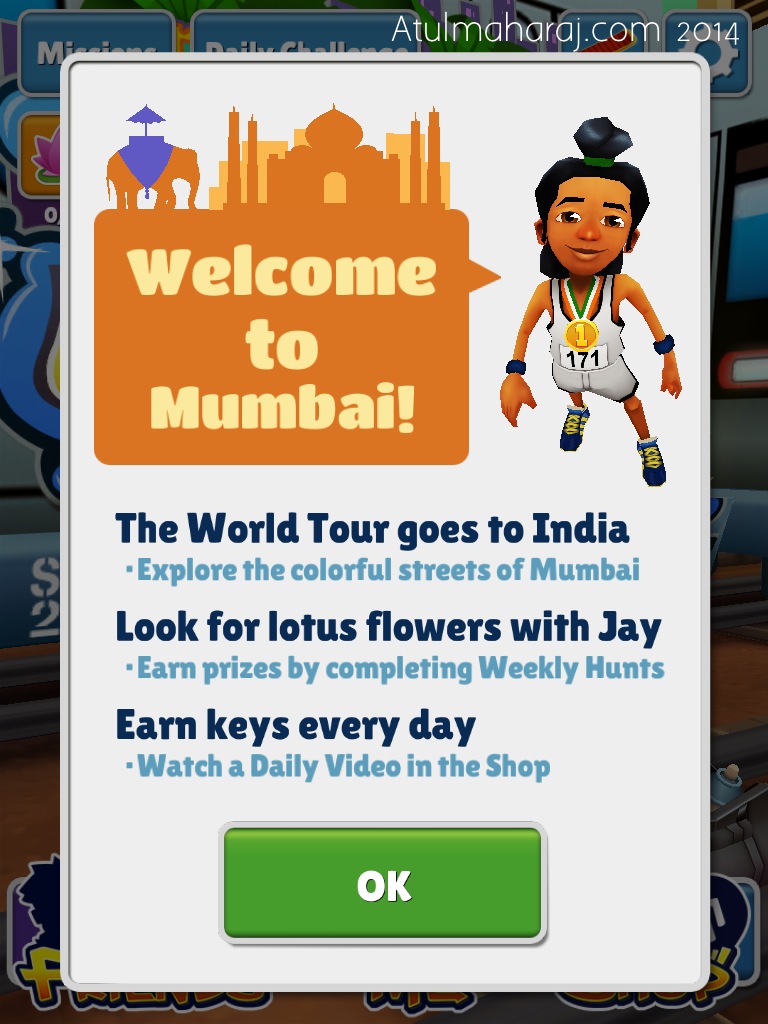 While playing one can get the feeling of the Maximum City with the trademark Mumbai Local train running along the tracks. One thing that I found odd was the red line Delhi Metro too on the tracks ! 😛 Guess the developers are more optimistic of Mumbai getting a Metro 😉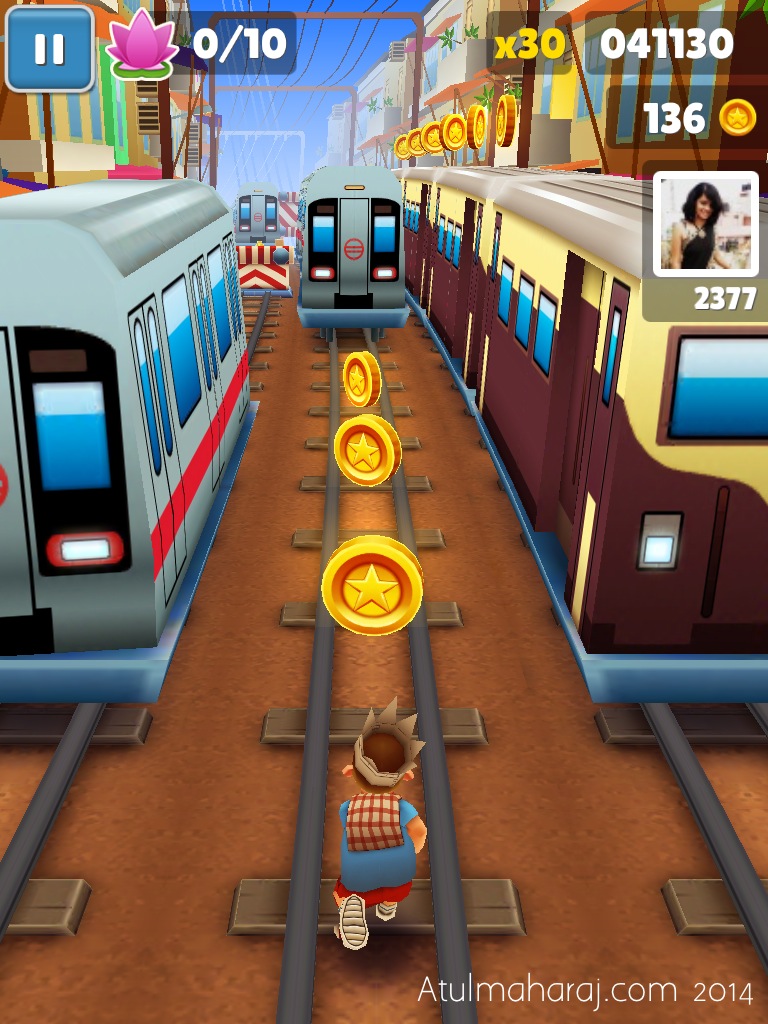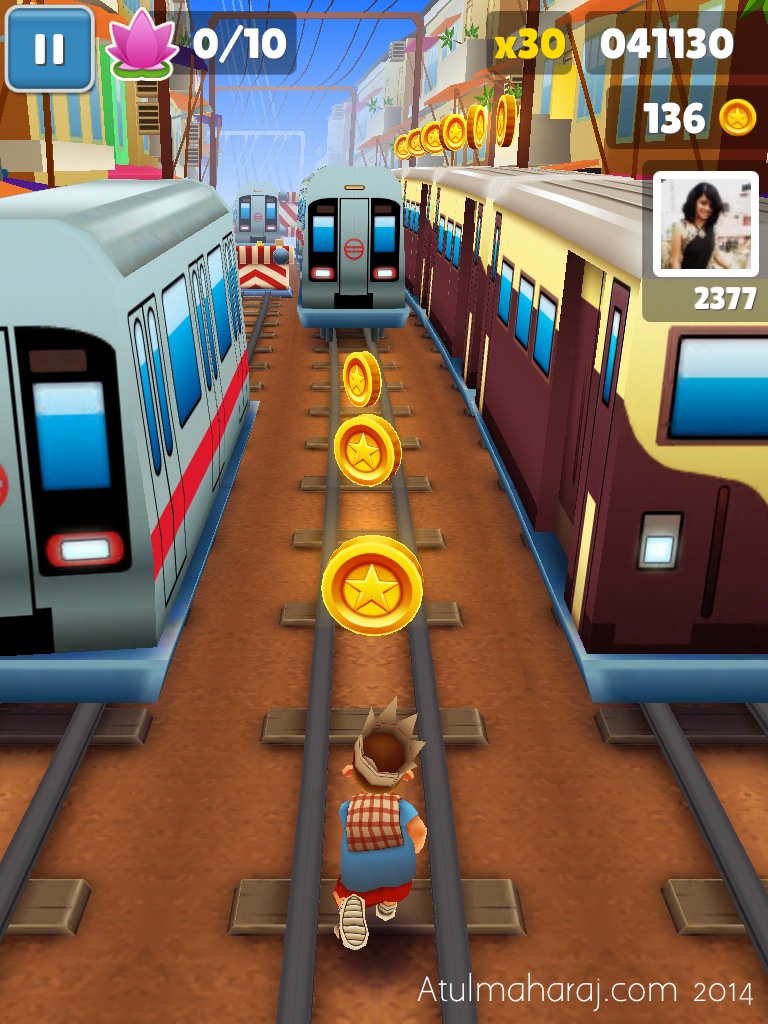 Also, the game features Marine Drive (it seemed like Marine Drive to me) along with the road-side food stalls. Paying greater details, the game also features the Bandra-Worli Sea Link (again, it seemed like the bridge to me, see pic below.)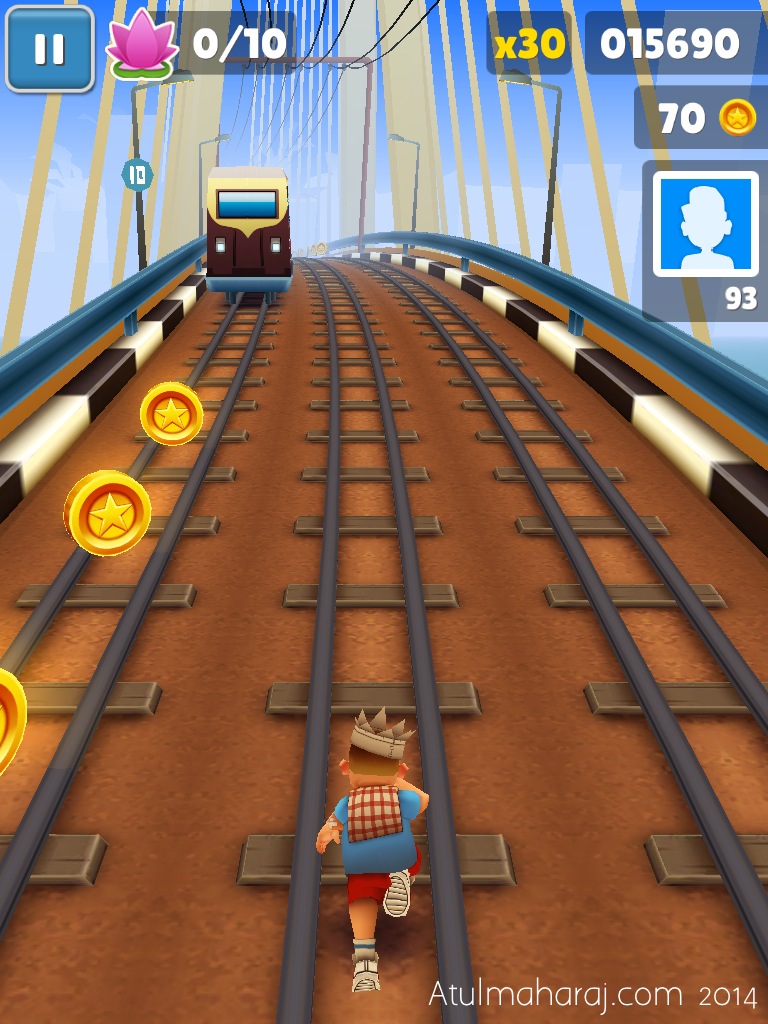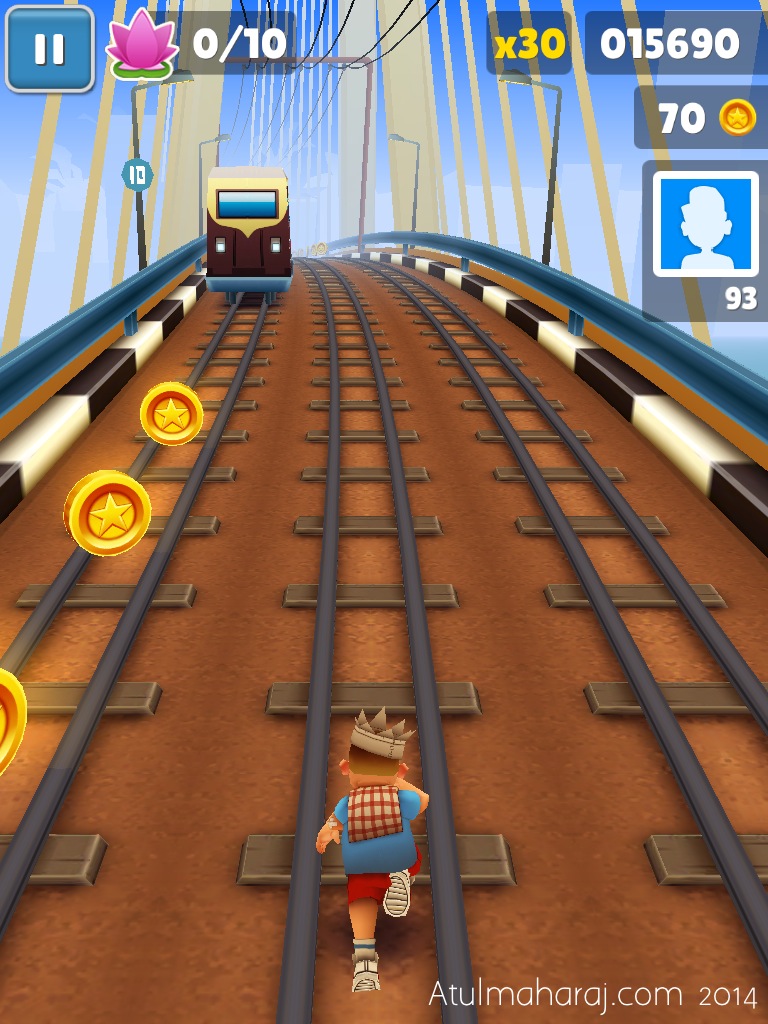 All in all, it was nice to see that the game's first update in 2014 kicked off from Aamchi Mumbai ! So if you still haven't updated it, you're missing out on some pretty good visual treat. Also all those people celebrating their birthdays today, this is a perfect gift 😛 Happy Birthday to all you guys !