Kuch Meetha Ho jaaye ? A common 'desi' after-meal phrase has led to the discovery of many mouth-watering dishes. India is a 'sweet' country with Bengali Sweets ruling the market. Well, today I got a chance to visit one of the best bakery which houses some of the best cakes, pastries, namkeens, et all. I'm talking about Amar Bakery, Shahdara, New Delhi. 
The bakery is situated in the heart of Shahdara, opposite to the Babu Ram School. The bakery is known to be serving 100% Eggless Products, so one can be sure for that !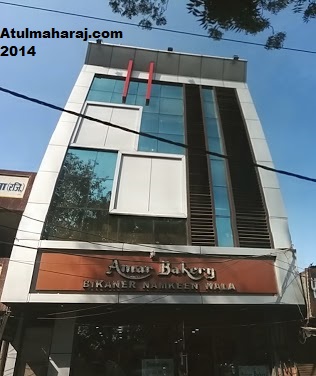 The bakery is home to loads of sweets, ranging from the dry khoya sweets to the luscious bengali sweets with Chena Toasts, Ras Malai, Kheer Kadam *drooling*  apart from these, there snacks like Khaman, Sandwiches, Patties, *drooling* 

This slideshow requires JavaScript.
Moving on, the bakery provides some of the best cakes. From fruit cakes to truffles, to most-sought-off Black Forest. You name it and they have it. And the best part I like is the custom designed cakes. The bakery 'designs' some of the best cakes. Animal/Jungle theme, Birthday themes, Cartoon themes, then again you say it they have it ! The designs are amazing and certainly surprises the customer. I have had a great experience about a wedding anniversary cake. 
This slideshow requires JavaScript.
The bakery makes all the products with utmost cleanliness. All products are made in constant supervision in the same premise. The cake designers are highly skilled and can make anything that you want.
All in all, this is a great bakery. All the 'sweet n salty' needs of your taste buds can be fulfilled here. It was a great experience as I got to witness how some of my favorite sweets were prepared in front of my eyes ! The staff is very warm and courteous. So head to the bakery whenever you get a chance. I bet you will thank me for that ! 😛
For more details you can check this link.
And all photo credits to MetalWihen.