"This post is issued in public interest by Atulmaharaj"
The Reserve Bank of India has decided to call back the pre-2005 notes currently being circulated in the market. It has asked all the customers to return the pre-2005 notes to the banks. This comes as a measure to curb note forgery that's taking place. The last date to do get rid of them is April, 2014. The notes will not be void/nullified but only that you won't find them in the market. Then again why to take chance.
So, it's high time that you start hunting your wallets and secret hideouts in your house and be on the lookout for pre-2005 currency notes. All the notes dispensed by the ATMs are post-2005, so you can leave them out.
One second, How can you identify whether the note is pre-2005 or post-2005 ? Well, don't worry, just have a look at the picture below.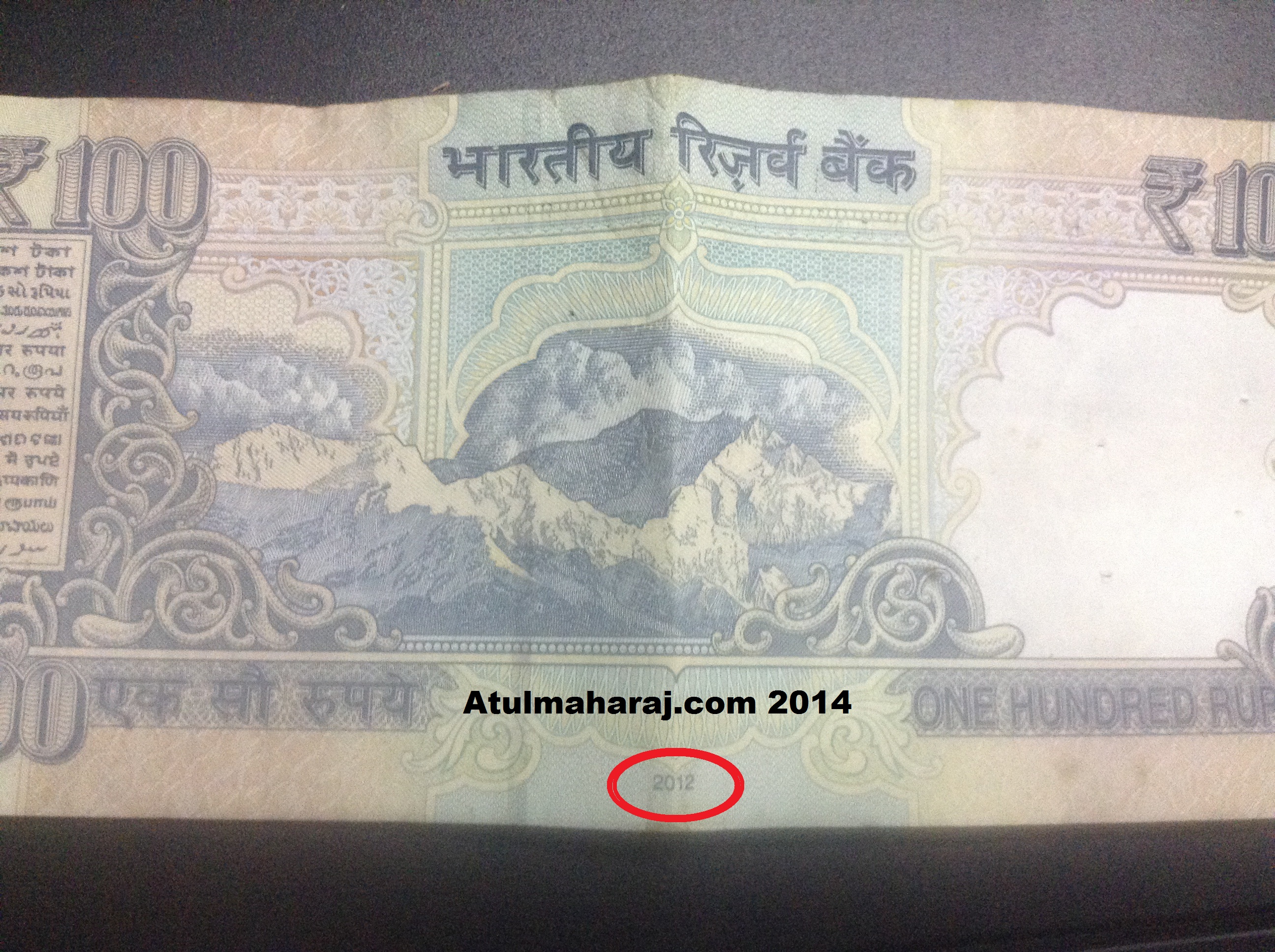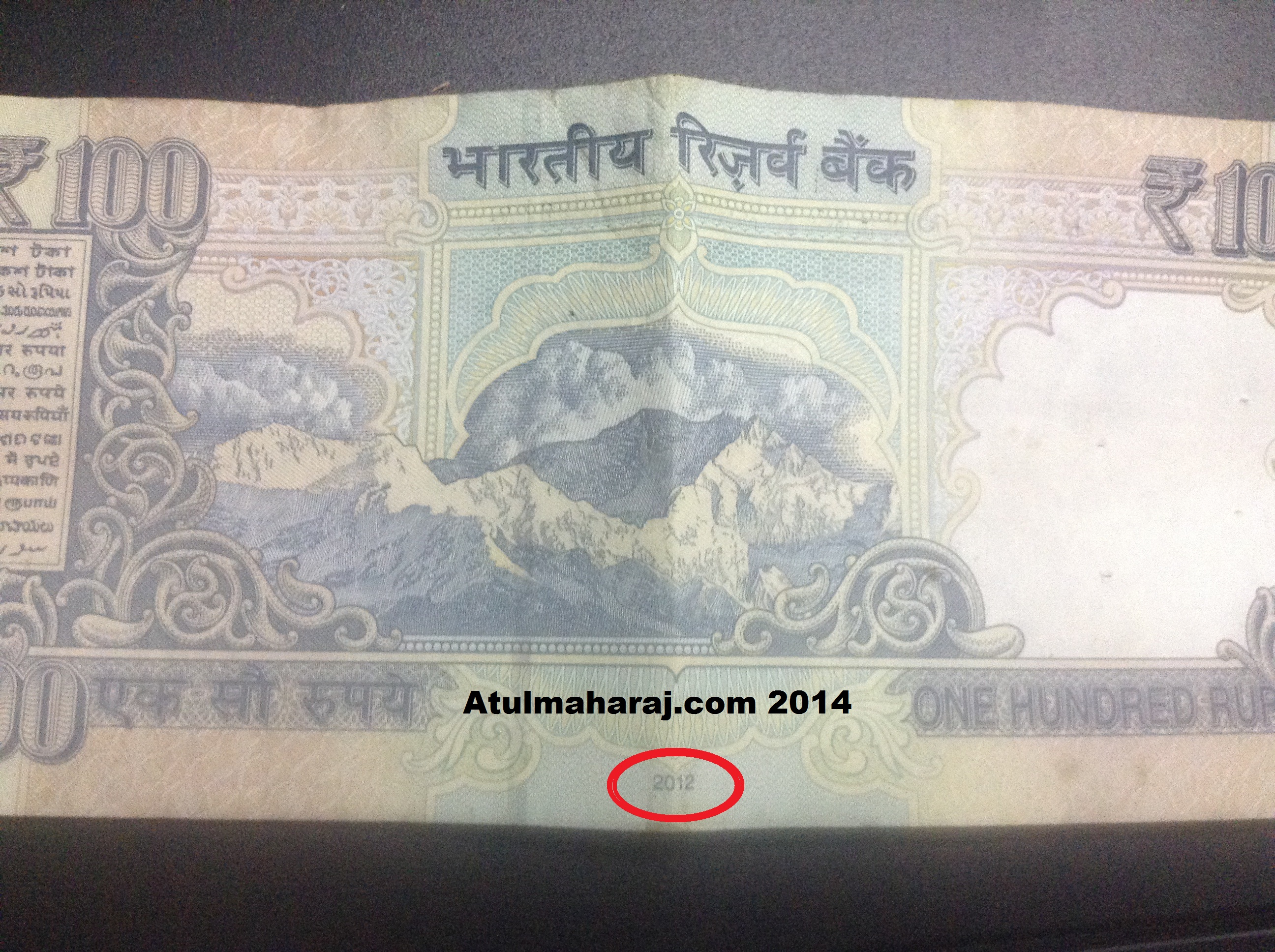 The above image is of a 100 Rs currency note. Notice the red circle ? Yes, the year mentioned there is what you need to check. Take any note, turn it around. At the bottom, you should see a year printed. If the year is not mentioned, then it is a pre-2005 note.
So, look for such notes and either spend them or exchange them at the nearest bank. It's no urgency, but if you have a lot of pre-2005 notes, it better to start spending them and get rid of them to avoid any inconvenience later.
Hope this post helped !