Update (24/11/2014): Got a reply from Google – that it's not a bug, was given a way to get rid of it which worked, below is a screenshot from the conversation: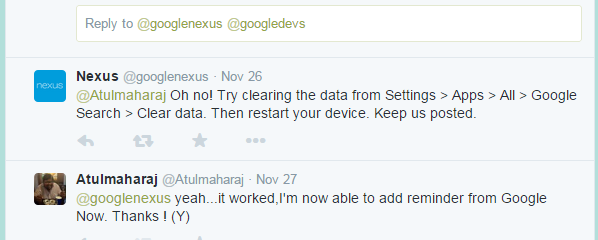 A post after a very long gap ! Lots of things to write, but the time wasn't enough to write all of it. So thought to write this one.
Me, just like many of you, was very excited for the latest Android 5.0 Update aka Lollipop. I knew Google unlike its arch rival Apple wouldn't release the OTA update for the OS At the same time to every possible device, hence I thought to flash the official ROM available on the Android Developer website.
Had been reading about the various bugs that people across the globe have reported:
SMS Bug – doesn't allow people to send SMS And causes Error 38.
The Recent Apps Tab shows random pages even after all of it has been cleaned up.
Well I don't know if the one I found today is a bug or not. Hence I thought to post it here and ask you guys.
The issue I'm facing is while creating a new Reminder from the Google Now cards app. When I do that, the screen freezes and nothing can be done except going back. Restarting the phone also didn't help either.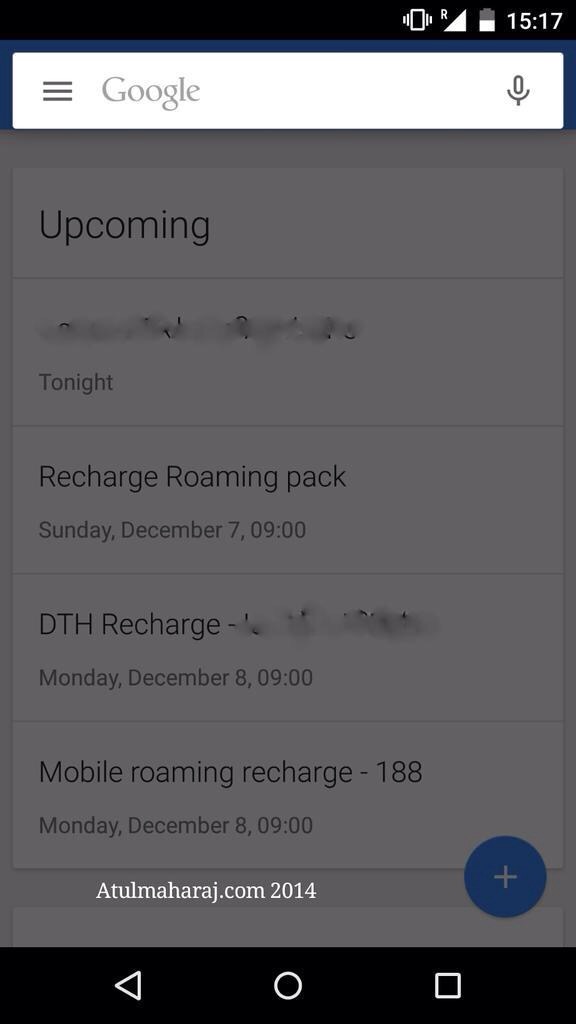 To try it:
Swipe Right / Swipe up from home button to open google now cards.
On the Google search bar click the "three lines" icon.
Choose reminders – will show a list of reminders.
Choose add reminder.
So do try and let me know what you guys get !