Up till now I had been relying on Tata Photon for my internet needs but having a broadband connection was must – Not that photon was bad, it was great, but the rates weren't as competitive as the broadband ones.
While I was in Noida, my friends always spoke of Hyderabad and Bangalore as of the best cities with amazing internet plans. And now that I'm here, I totally agree with them !
Just today, I moved to my new ISP Beam Fiber which isn't spread all over India but is more common here in Hyderabad. Beam provides hi-speed internet connectivity through fiber optics. And by hi-speed, I mean Hi-SPEED !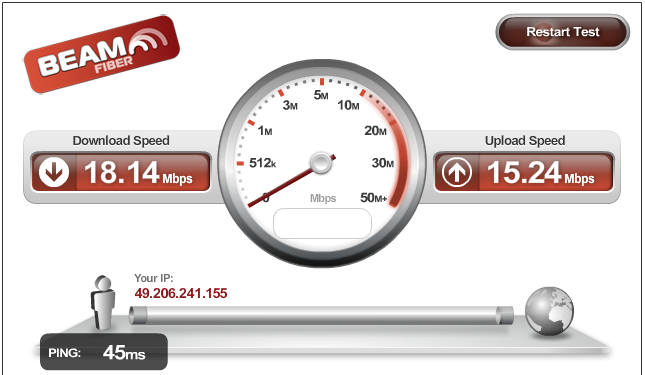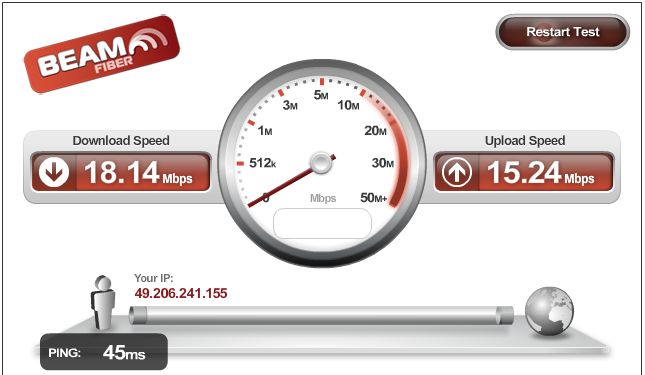 And the rates are NOT sky high ! Compared to some of the leaders in broadband like Airtel and other ISPs – BSNL, MTNL, Beam provides very economical plans. For example, a 15mbps connections with a FUP of 60GB/month costs a mere 999/- and post FUP the speed comes down to 2mbps(decent enough !) I remember in Delhi, Airtel used to charge about 1200/- for a 4mbps connection with a FUP of 20GB.
Well, its time for some hi-speed stuff !
(PS this isn't a paid post)