Continuing from where I left in the last post – Places to visit in Visakhapatnam – RK Beach, INS Kusura Museum, Jagadamba Part I -in this post I shall be talking about these two places that are quite far from the city as compared to RK Beach. The fist one would be the Indira Gandhi Zoological Park and the second one would be Kailasagiri Park.
One of the places that is always on my list when I'm traveling to a new city has got to be the local zoo. You would be wondering why right ? Well it's just that I could compare with zoos located in other cities, the animal varieties they have etc. The zoo is located a but farther than Kailasagiri. It has two entrances, one when you go from the National highway, this is the main gate and the other one is on the beach road, so if you look at the map, you'll realize how huge this is ! The entry ticket here is 20 Rs for an adult and 20 Rs for a camera. You can buy tickets from either of the gates. As per the notice, the Indira Gandhi Zoological Park here in Visakhapatnam is closed on Monday, so plan your trip accordingly !
Before I write further, let me remind you to please carry a cap/umbrella when visiting the zoo, since it's huge it would tiring especially if walking under direct sunlight. Also, if you have a vehicle, you could drive it inside the zoo, I don't remember the exact fee. The zoo had good variety of birds including Ostrich, Emu, Parrots etc. Apart from this there is a nocturnal animal gallery which houses owls, wild cats etc. This was probably the first time I saw an owl rotate its head a full 360 degrees, scary !! To see this you have to pay an entry fee of 5 Rs for adults and 2 Rs for children.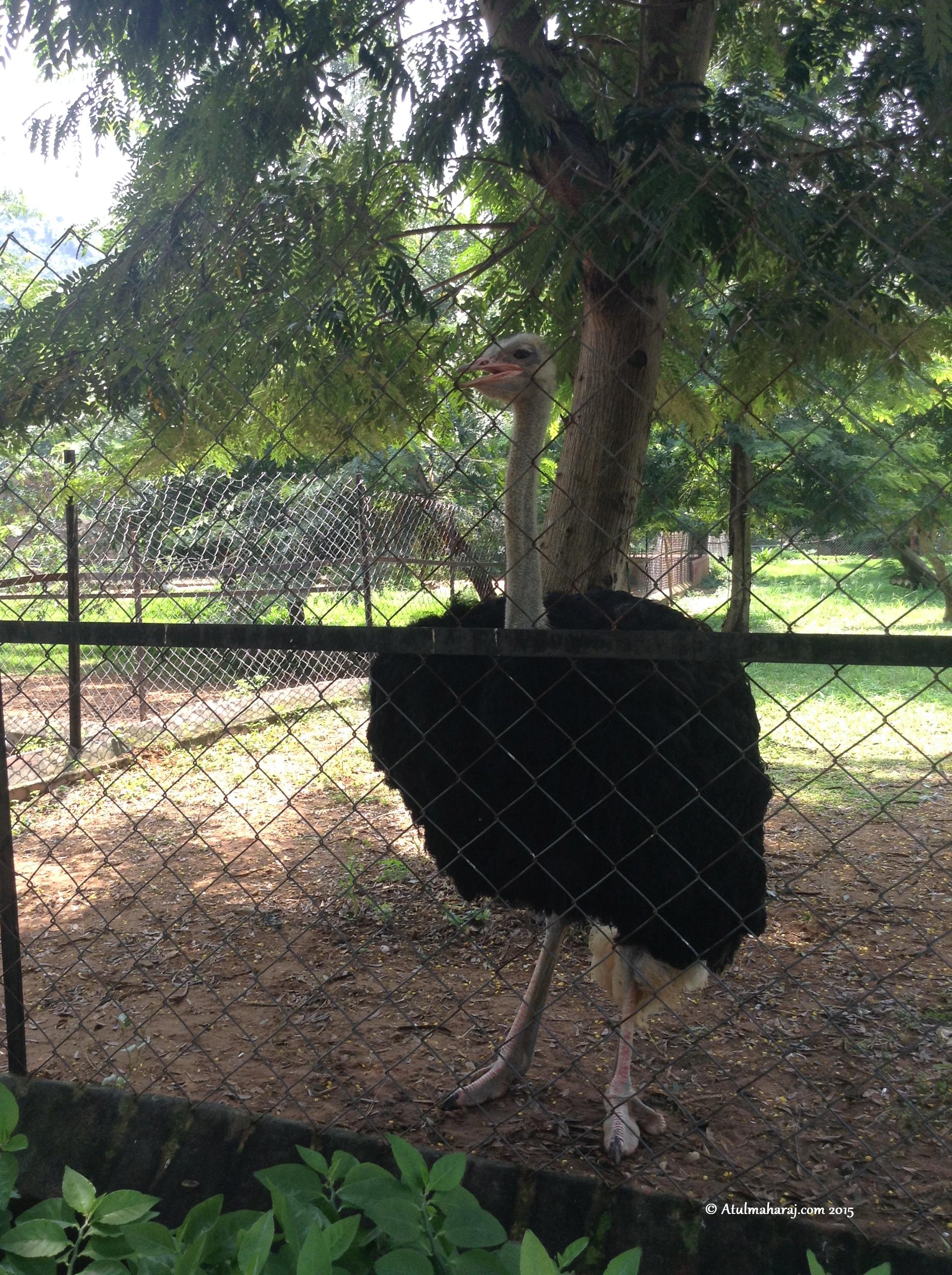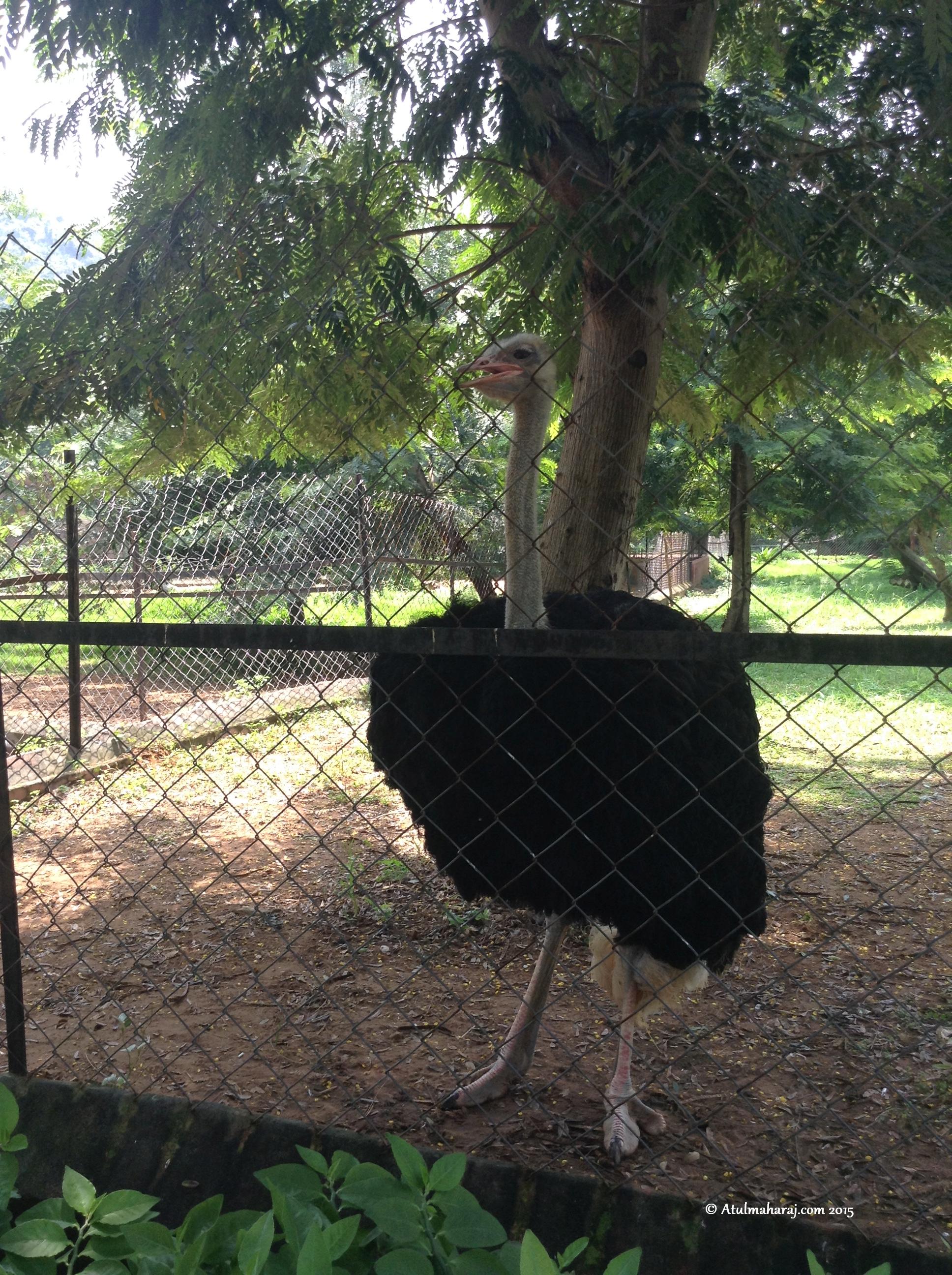 Further there are Deers, Nilgai, Elephants, Puma, Jaguar, Crocodiles and yes Giraffe. I guess I saw a Giraffe in a zoo after quite a long time here. There are places for drinking water at short distance so you don't have to worry about that. So this is a good picnic spot and to see every corner of it, you would easily need 3-4 hours.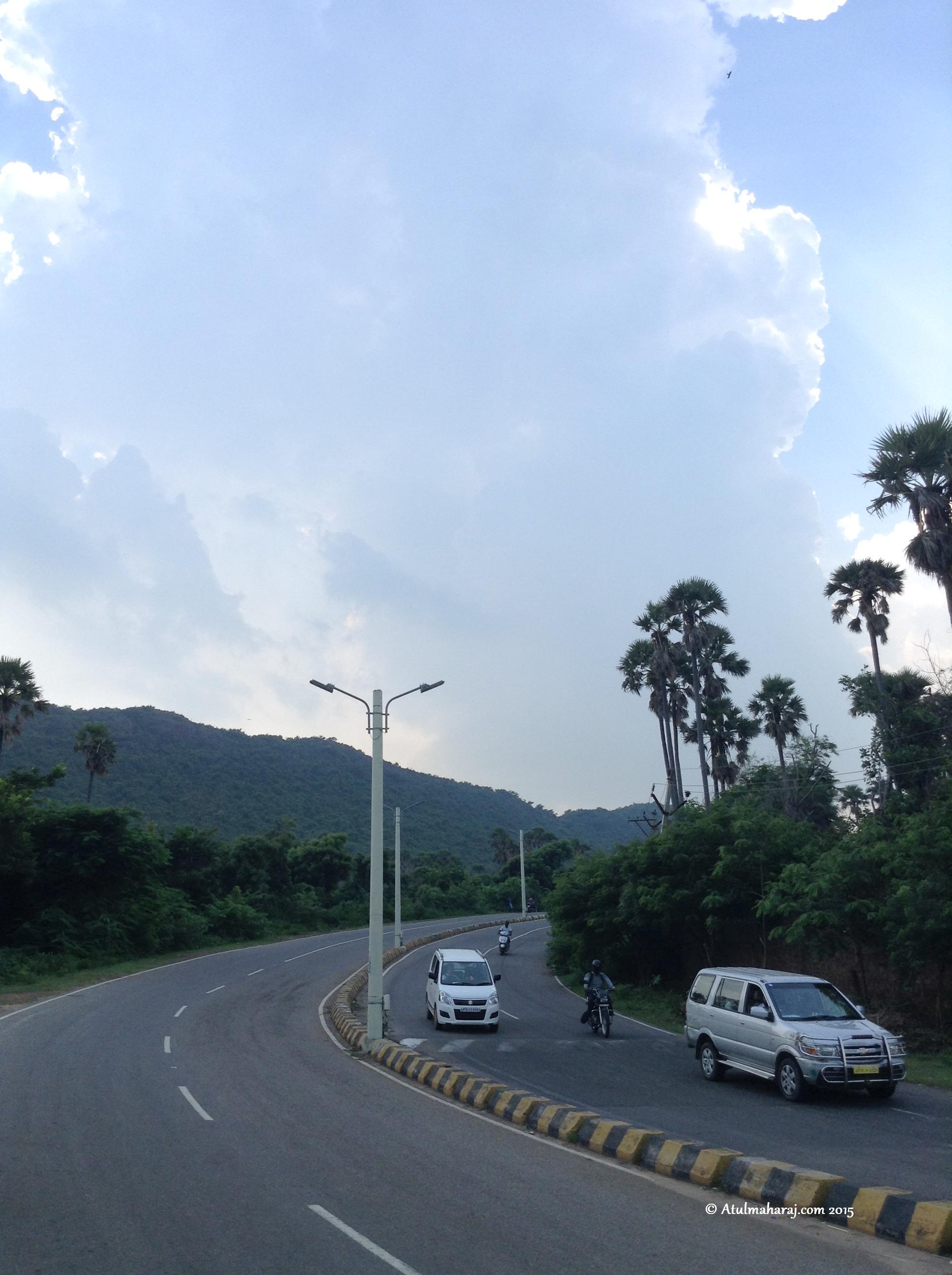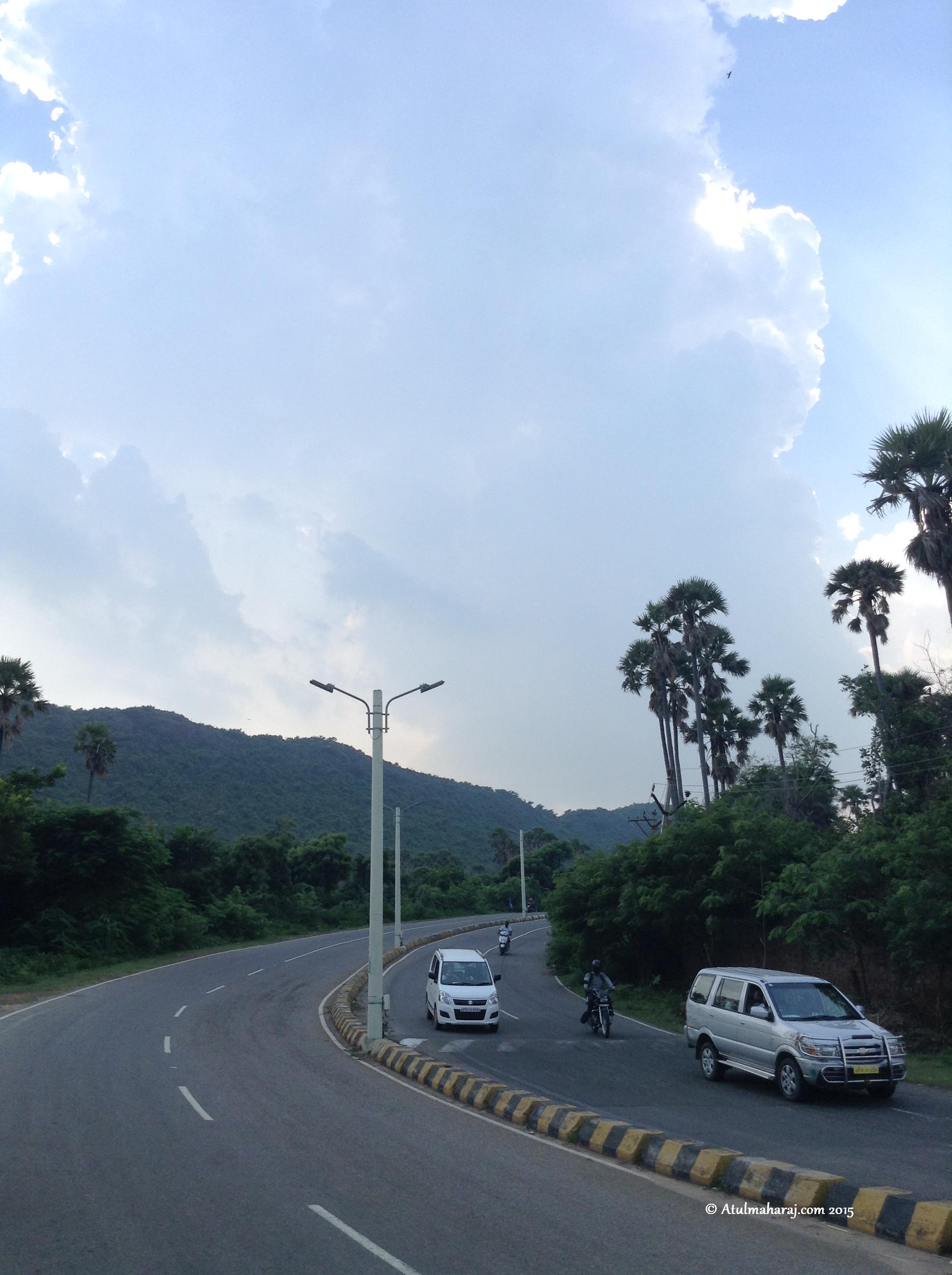 Moving on, I exited the zoo from the back gate and walked on the Beach Road towards Kailasagiri. It's quite far from the zoo, took about 45mns to an hour. If you get an auto/bus then you have to get down at Kailasagiri Bus Stop. A brief intro about Kailasagiri, it's a beautiful park atop a hill and is maintained by Visakhatpatnam Urban Development Authority or VUDA. You could go to Kailasagiri by two ways, one from the national highway and other from beach road. If you are goin by a vehicle, national highway side should be feasible. If you want to try the Rope Way or are adventurous enough to climb up the stairs you would want to be on the beach road.
I decided to take the rope way. First you need to pay an entry fee of 5 Rs and later pay for Rope Way service – either 75 Rupees for both up and down or 40 Rupeera one way. Takes about a minute to reach the top with occasional jerks 😉 My recommendation is you should definitely take the Rope Way, because you get to see sea athe bottom, Visakhapatnam city on the left and Kailasagiri on top.
When on top, you would want to take a ride in a toy train that gives you a perfect view of the sea, the hills, and the city. Takes about 15-20 mins to complete one ful round. Charges are 60 Rs for Non AC and 90 for AC, you actually don't need AC since it's quite windy there. Further this place has a "Hollywood Like" writing on the hill which reads VUDA Kailasagiri. This is very well visible from the road. There is a garden, children play area and 3 view points, which you shouldn't miss as every view point has its own charm.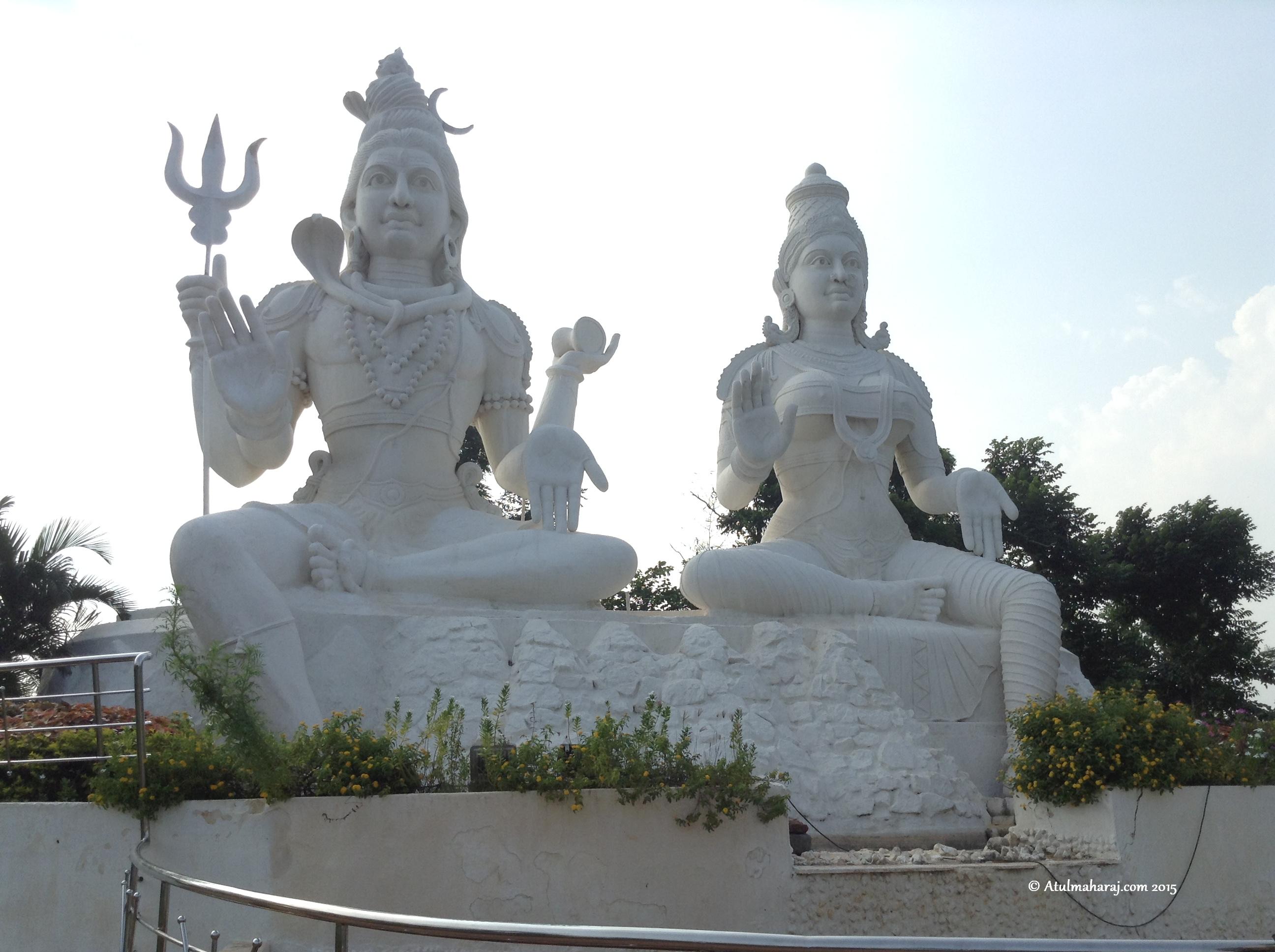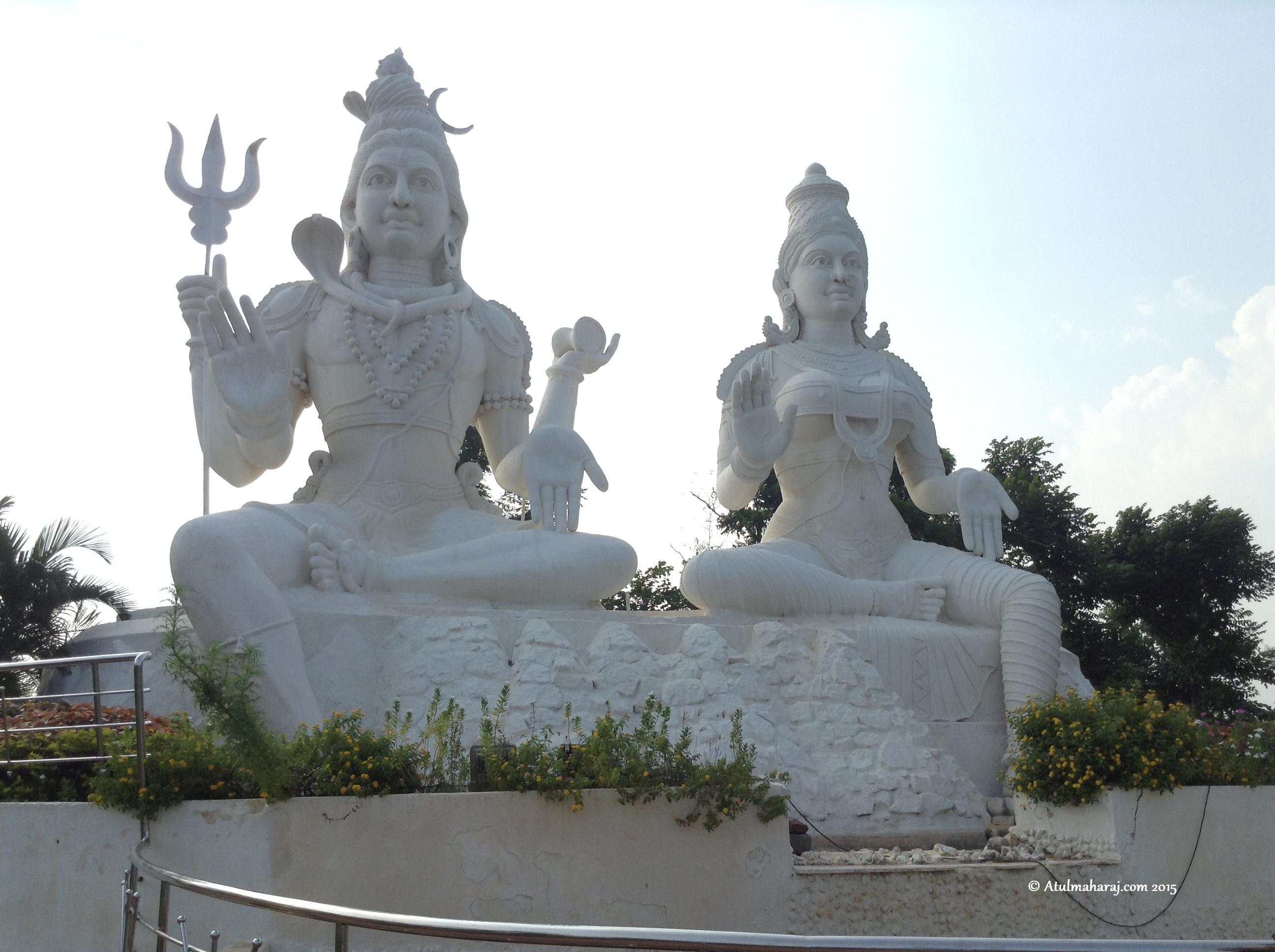 Also there is a huge Shiva-Parvathi (the Hindu God and Godess) idol. There is a Doppler Weather Station. And there are a different variety of Bees, something like the one in the below picture.There are restaurants, handicraft stores and drinking water facilities on top.
So, that's pretty much about the Indira Gandhi Zoological Park and Kailasagiri. Planning a trip to Araku ? Read my posts about amazing Train journey from Visakhapatnam to Araku and Places to visit around Visakhapatnam – Araku and Borra Caves.
Do share you views, feedback, suggestions,corrections !