One of the most well known destination around Visakhatpatnam is Araku Valley. Its situated close to 140kms from Visakhapatnam and is easily accessible by road and rail. Traveling by either has its own charm., but to enjoy completely, it's suggested to travel by train while going to Araku and returning by road – and that's what I'm actually doing. Currently writing this post from the Visakhapatnam Araku passenger train, sipping a hot cuppa of tea and can see the breakfast coming. 
You could either travel on your own or let the Andhra Pradesh Tourism Development Corporation (APTDC) do it for you. APTDC has package tours which include Rail journey to Araku from Visakhapatnam and back to Visakhapatnam by road. They call it Rail cum Road package. The trip includes breakfast (tea, standard South Indian breakfast of Idli, Chutney and Upma, a water bottle) a second seating / general class bogie is reserved for the tourists. There are a couple of guides who will be taking care of everything. The guide that our group got had a good sense of humor and was very interactive. He called himself P.V. Narasimha Rao (not late :P) at first and finally told only Rao is common in his and Narasimha's name 😉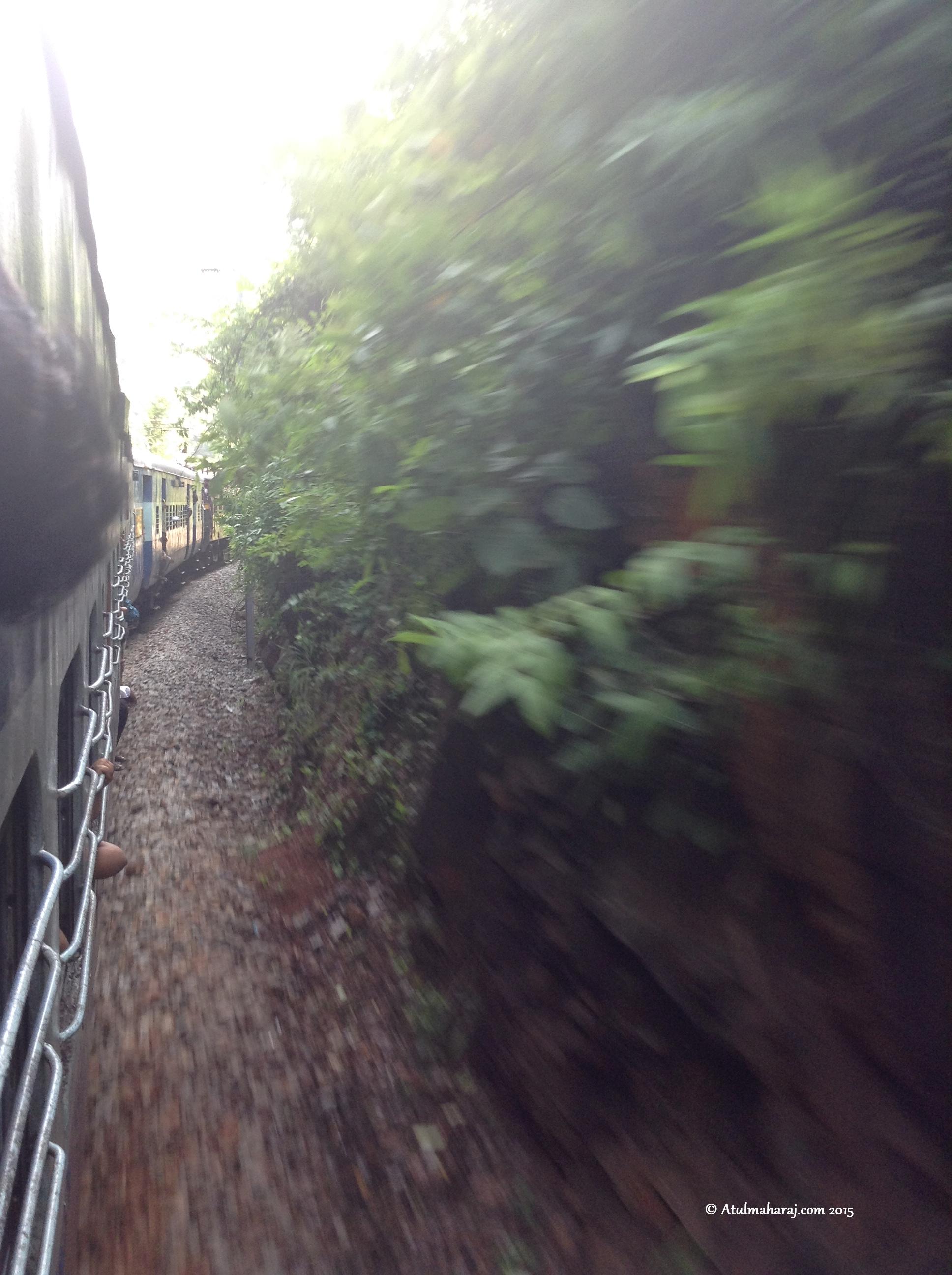 The train leaves Visakhapatnam at 0650hrs and you are asked to report at the APTDC office at 6. The trip along with sightseeing in Araku Valley, museum, folk dances, lunch and Burra Caves will cost you 875 Rs per head.The whole journey to Araku has a travel time of about 4 hours, since the elevation slowly increases from a mere 32mts to a whopping 1004mts above sea level at its peak. (Araku is about 900mts) Also the guides warned us about the tribals who would be boarding the train and that not to get into an altercation with them to have a safe journey.
(Writing this while in the bus returning to Visakhapatnam) The entire train journey takes about 4 hrs and reaches Araku by 11. The best part about the train journey is the landscape, you'll be awestruck. And if you plan your trip in October – December, things will be at another level. There are a total to 52 tunnels big and small, the biggest one being Tunnel 35 which is close to 830 meters. (Yes I've personally verified it :P) Even though I was allocated a seat, I caugh hold of one door of the train so as to not miss any moment. Kept switching the doors to capture the perfect picture. Apart from tunnels, thou will come across water falls and bridges. The train passes through Borra Gahalu (Burra caves) station too.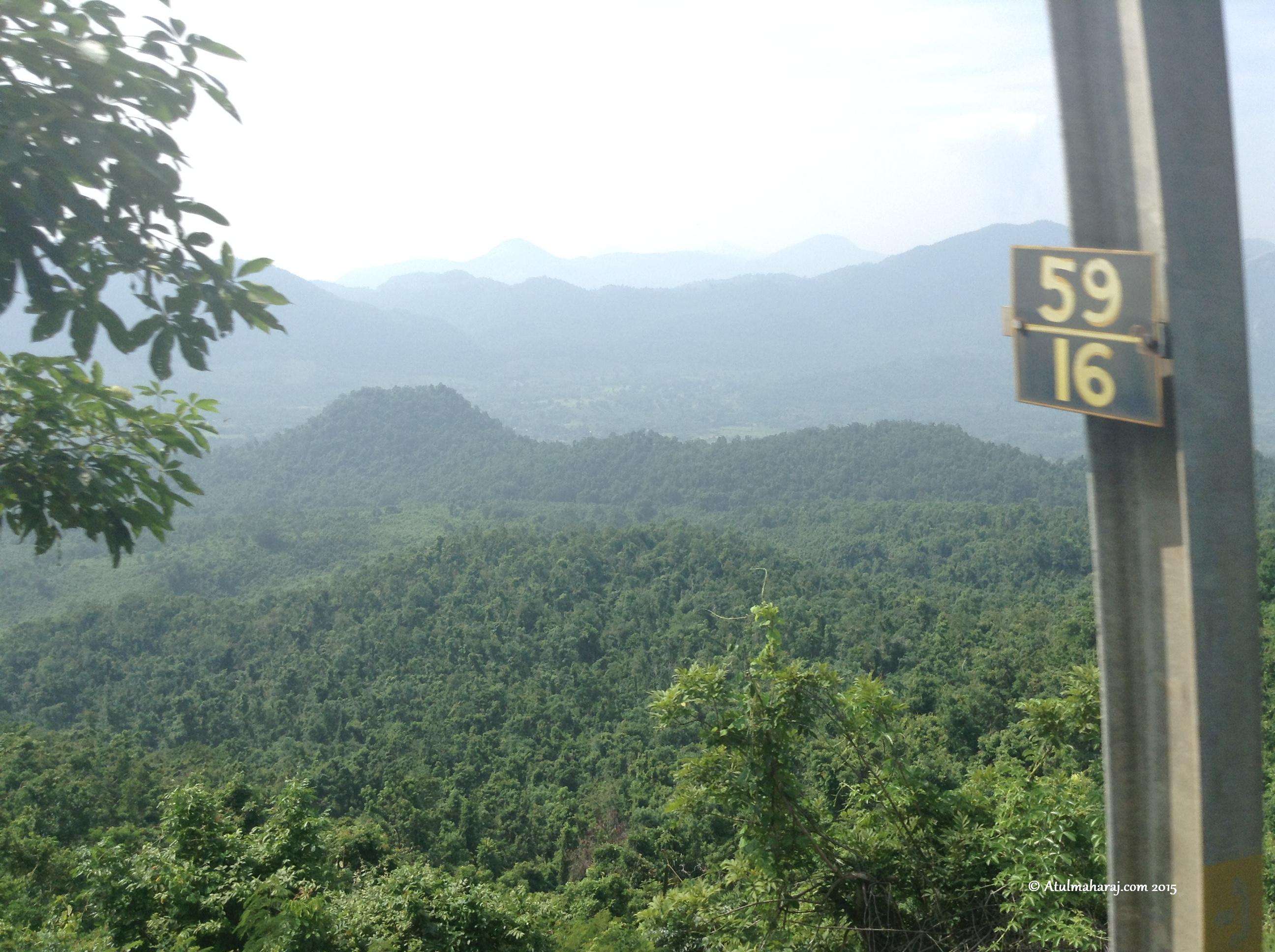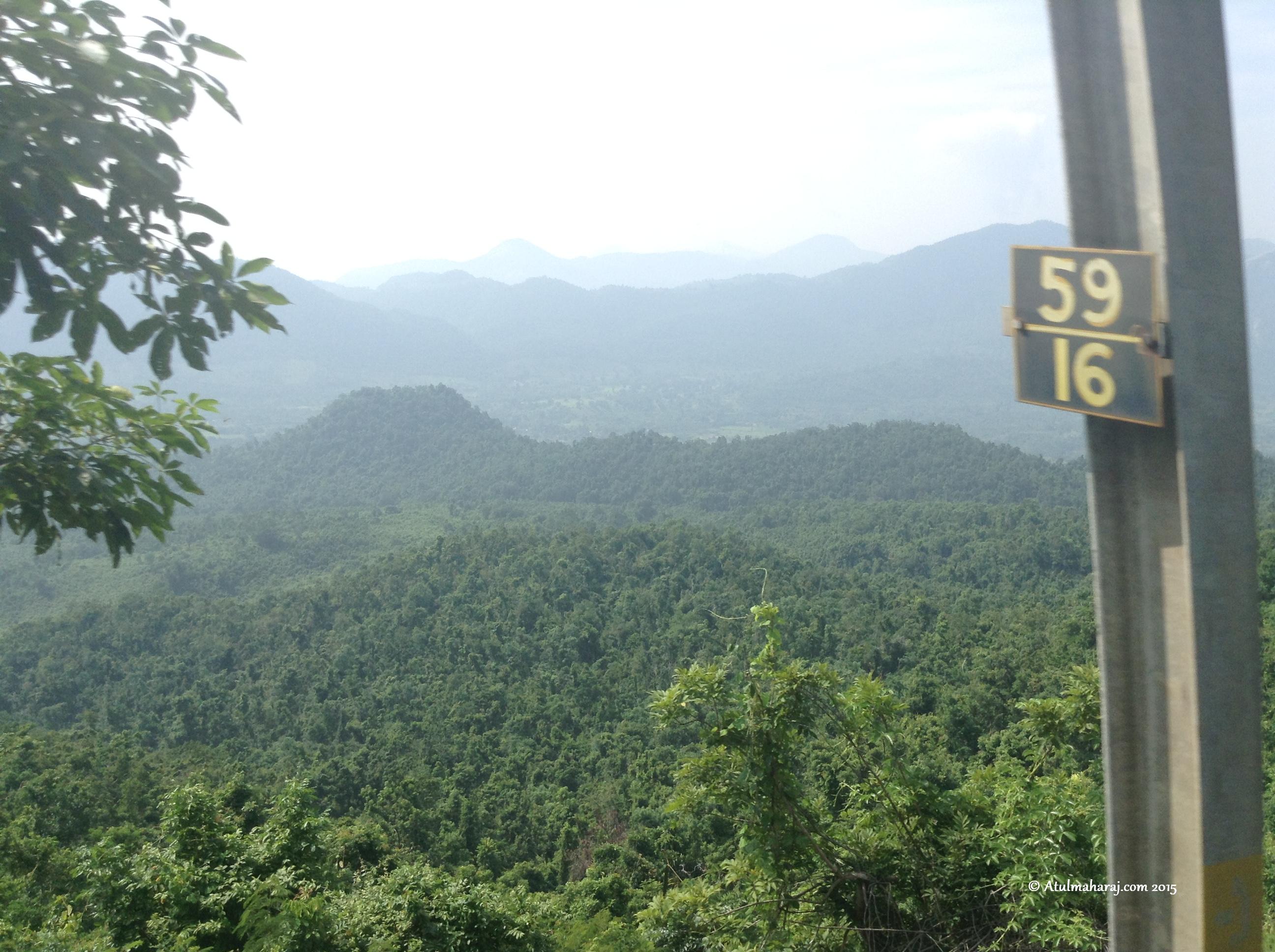 All in all this is an experience that has to be experienced if you are in this part of the world. I also applaud Indian Railways East coast division, to have electrified the entire route from Visakhapatnam to Araku. Was expecting diesel locomotives to take over sometime. 
Want to know about the places to visit in Araku ? Do read about the Places to Visit in Araku and leave your valuable feedback / suggestions / corrections below, all are highly welcomed 😉