World renowned chain of "Burger" restaurant – Burger King – has finally arrived in Hyderabad. After outlets in Delhi, Mumbai and Bengaluru, it was time for the City of Nizams to get a taste of it. The outlet opened recently in one of the largest and most visited malls in Hyderabad – Forum Sujana Mall, Kukatpally. Burger King outlet is located on the 2nd floor, right before the entrance of the Bajaj Electronics Store. The location is perfect but the store itself is pretty small to cater the huge number of people flocking to grab a bite. Even the seating capacity isn't 'enough' for everyone, but one thing I liked is that the store has a separate counter for takeaway so at least one doesn't have to end up waiting in the huge queue if they want to takeaway.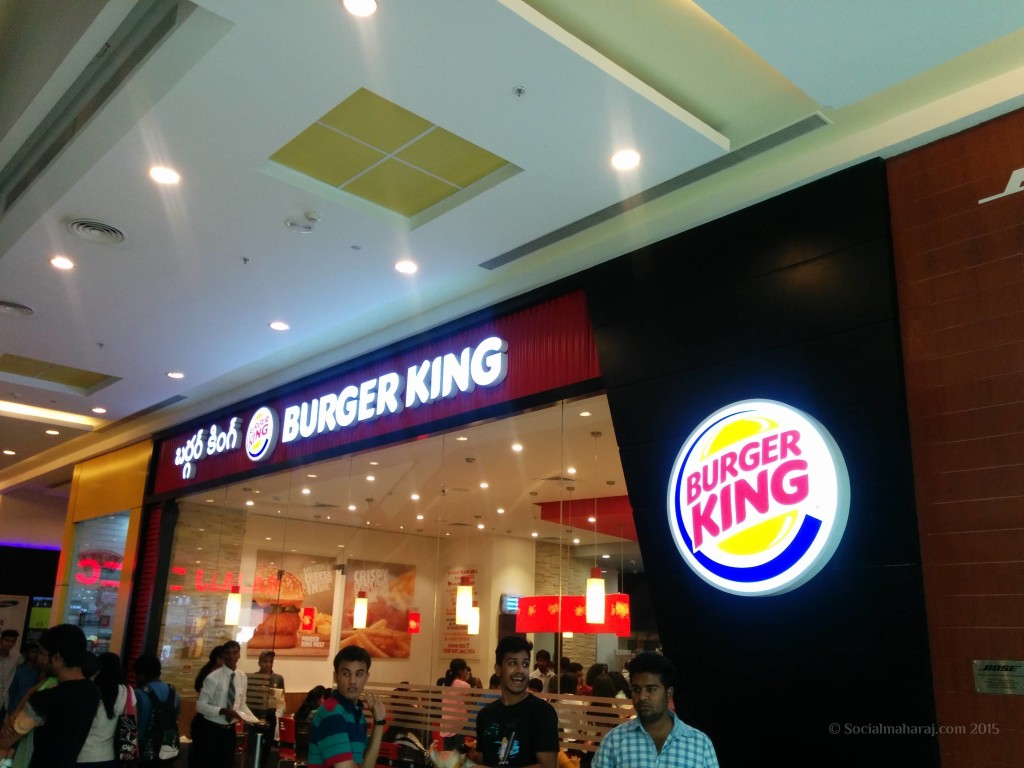 Now to the real thing, the burgers. Burger King is known for its trademark Whopper Burgers. The Whopper is available in both vegetarian and non-vegetarian flavors. Me being a vegetarian tried the vegetarian counterpart, and boy it was pretty huge ! The patty actually had some stuff, could identify corn, beans along with pickles, onions and tomato sliced, and the cheese… *drool* Slightly on the spicier side (when compared to McDonald's, Burger King's burgers are a little spicier taking the whole flavor to the next level !)
View my rating for Burger King on Zomato !
Apart from the whopper I tried the usual Veg. Burger – Crispy Veg – as they call it, their entrant dish. It's directly competing with Mc Donald's Mc Aloo Tikki. But I surely have to give it to Burger King for this one. The patty is tastier than the Mc Aloo Tikki, thanks to the added spice and the 'hard-to-be-seen' veggies. It does cost 10Rs more than the Aloo Tikki, but totally worth. Next I tried was the Paneer King Melt, a delicious, spicy Paneer patty with sliced onions, tomatoes and pickles. After having a bite thought, this was better than the Whopper 😛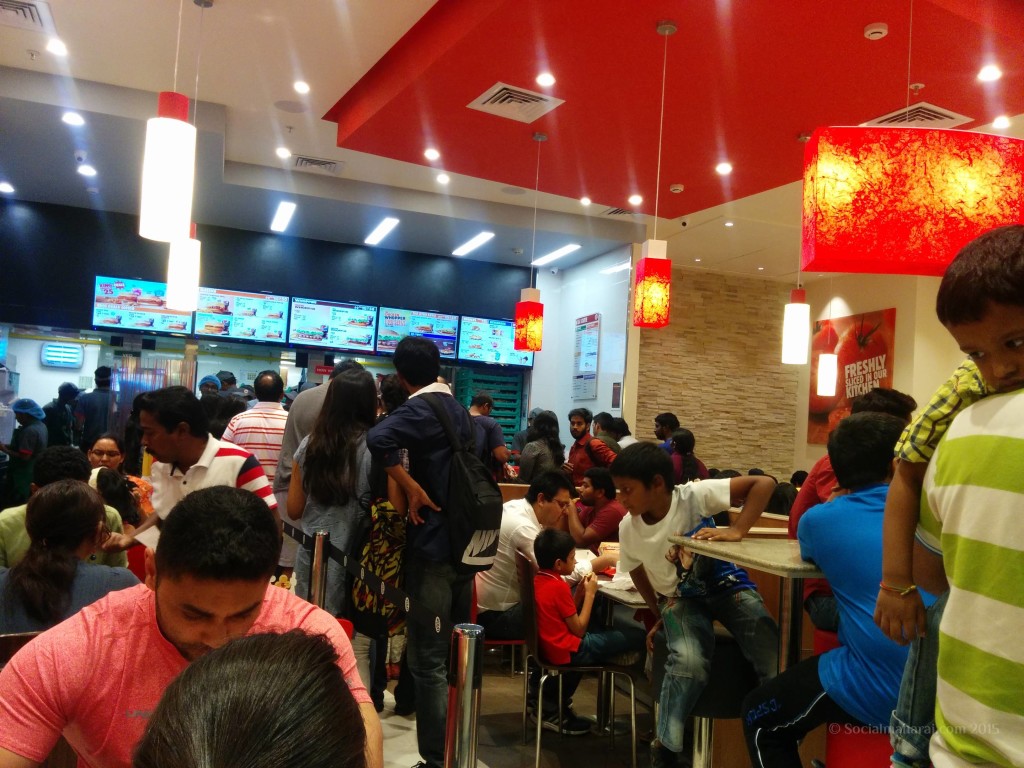 Anyways, with such amazing burgers and being a huge crowd puller, I'm sure Burger King will have many more outlets coming in the country, preferably some big ones. As of the menu, its pretty straight forward and has everything that one would want. After Taste is the King and Burger King surely lives up to its name 🙂