Rajasthan and Gujarat are the two states that I regard as a Vegetarian's Paradise. The states have anything and everything to satisfy a Vegetarian's taste buds. From the authentic Undhiyu and Dal baati to the luscious Matho and Ghewar, Rajasthanis and Gujaratis will never let you down, at least on the food front. And the best part is you find them everywhere, one such place I'll review today is the Jodhpur Wala's Food House in Gachibowli, Hyderbad.
If you are staying in a PG in Gowlidoddy, – Read our guide to PG accommodation in Gachibowli, Hyderabad – or working at TCS, Wipro, Microsoft, ICICI etc., then you should surely check Jodhpur Wala's Food House at least once. This is a strictly vegetarian place ! The restaurant is placed off the Wipro circle – Gopanpally road, close to Q-City. The restaurant – or dhaba I should say – has bare minimal setup, plastic chairs and table and nothing too luxurious. Typically the type of those places that wouldn't even ask you mineral water or normal water. Also there are no waiters to pamper you, it's a strict Self Service place. Trust me, don't go by the looks of this place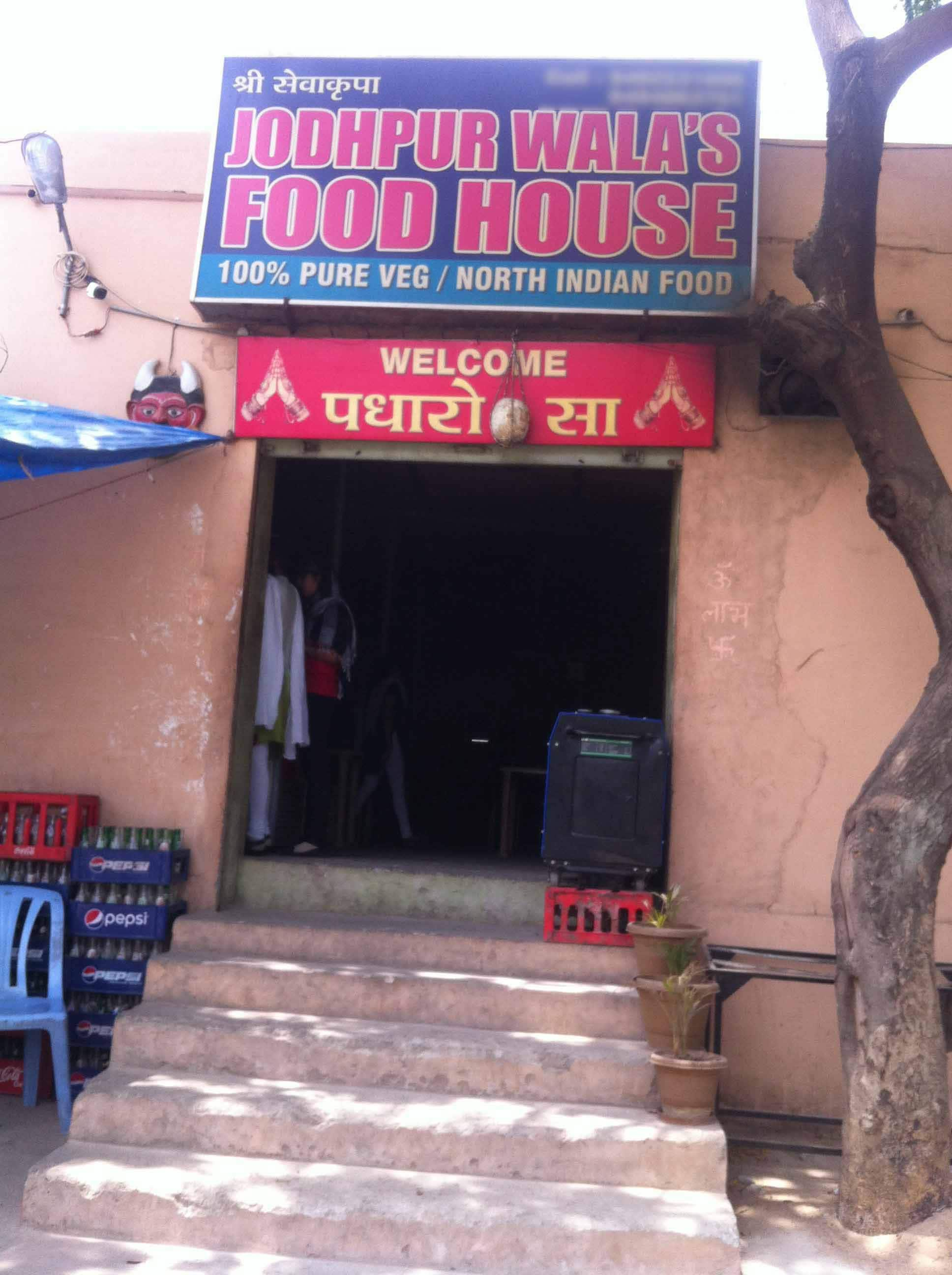 Moving on to the main course, the food is simply amazing. A proper ghar ka khaana. Very balanced on taste, slightly spicy at times – well you are at a rajasthani restaurant so will have to bear with it. The items on the menu are very limited, but whatever is there is cooked perfectly. You shall find the not-so-regular veggies like Bhindi, Baigan Bharta et al on the menu. The place also serves few rajasthani dishes include Gatte ki subzi, Sev Tomato and the Dal Baatti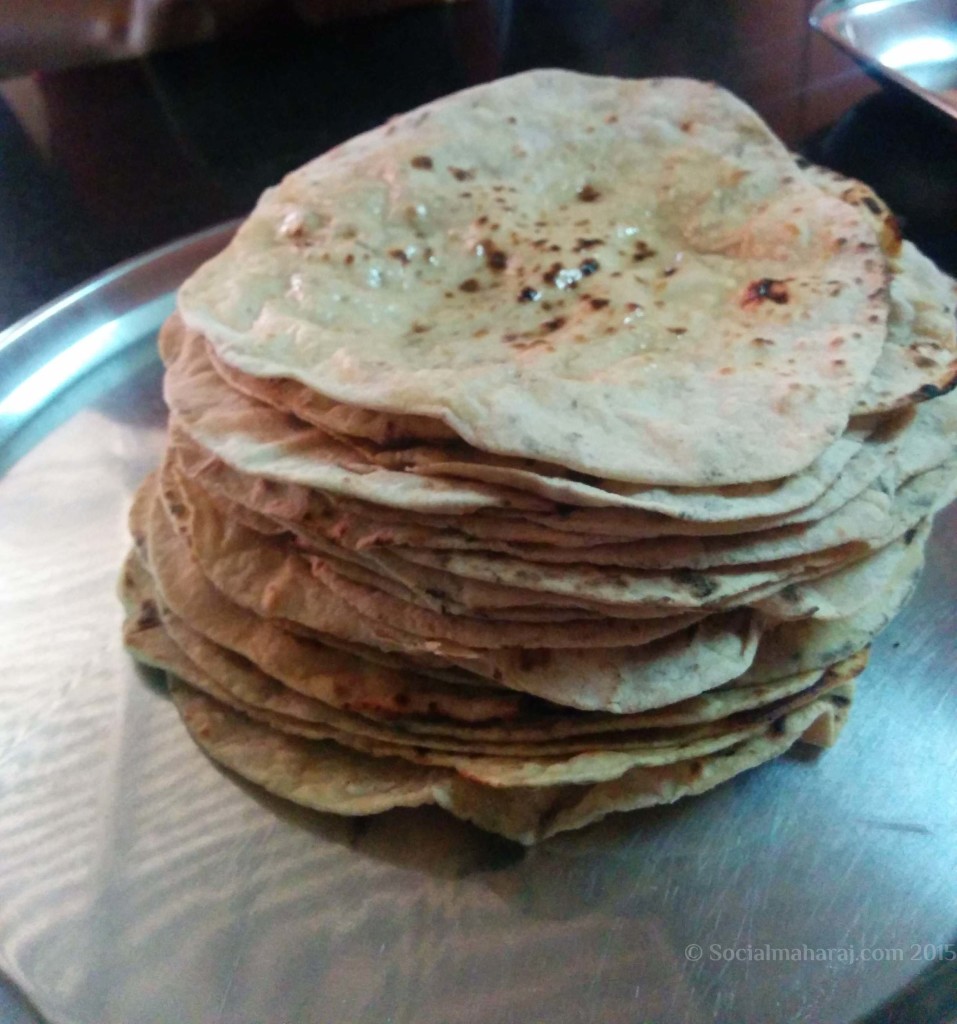 One of their most popular preparation is the lunch thaali that which costs 60 rs and consists of 5 hot phulkas(rotis), one dal preparation and two gravy subzis. And by gravy don't expect Kadhai Paneer or anything of that sort, you'll find something like Aloo Tamatar. Apart from this there is a portion of rice, papad and onions. This is just perfect to fill you up for the remaining half of the day.
Overall Jodhpur Wala's Food House is a great pocket-friendly place for veggies. Not so great on the outside, but some lip smacking food inside. If you ever happen to miss ghar ka khaana, this is the place to be. And if you are a north Indian looking for rotis, then this is your pit stop. Be at this place and the owner will always welcome you with a gracious smile, Atithi Devo Bhav !
Also read – Who's got the best Biryani in Hyderabad ?