The Pani-Puri waala bhaiya is probably the only man who is surrounded by women pleading to give them more, pani puris. This is surely one of the most common scenes that you would have come across when you are out shopping. Not only pani puri but various other items including Bhel Puri, Dahi Puri, *drool*, Sev Puri *drool*, Papdi Chat, Momos et all are on offer. Street food is loved an enjoyed by one and all, and the one thing which is already established in the west, but is still trying to find its way on the India Streets are the Food Trucks. Wondering why am I writing suddenly about food trucks ? Well I just had some awesome lunch from a food truck and that's the inspiration for this post 😛 So let's see how will Food Trucks in India revolutionize street food and why we need more of these.
Food Trucks are a common sight in the west and are doing great business. If you actually want to see how that works, take a look at Eat Street – a food show just on food trucks in the US aired on Fox Traveller. These food trucks serve anything and everything right from snacks to desserts. But these aren't that popular in India (its gaining momentum, but I'll say it's not yet established) There are few startups serving people in cities like Bengaluru, Delhi/NCR, Hyderabad to name a few.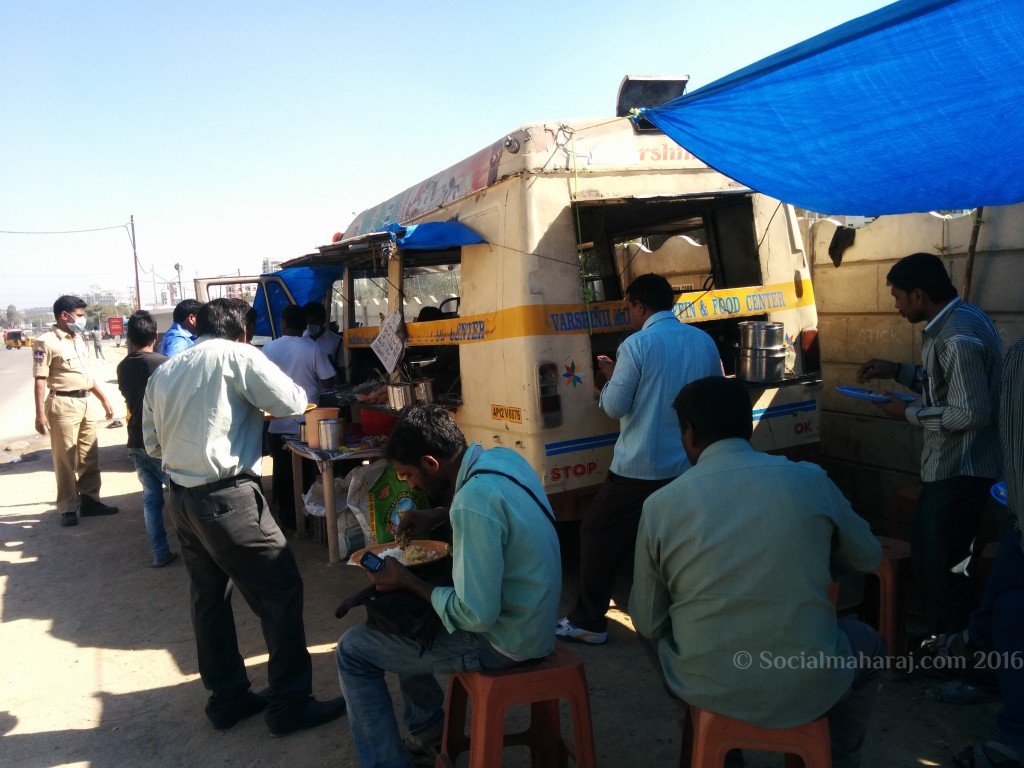 Food trucks in India are a great place to grab a quick bite that fills your stomach without burning a hole in your pocket. Also the food that is served is fresh, since many of the food carts have stoves / microwave to keep the food hot. I'll also say that a food truck is more hygienic than a road side hawker. Why ? Well, all the food trucks that I've been to have looked clean – if not crystal clean – and have been placed in clean locations. Further because there are many people flocking to such places, the food will always be fresh as it's getting circulated. Many food trucks will also have a mineral water can and a small wash basin.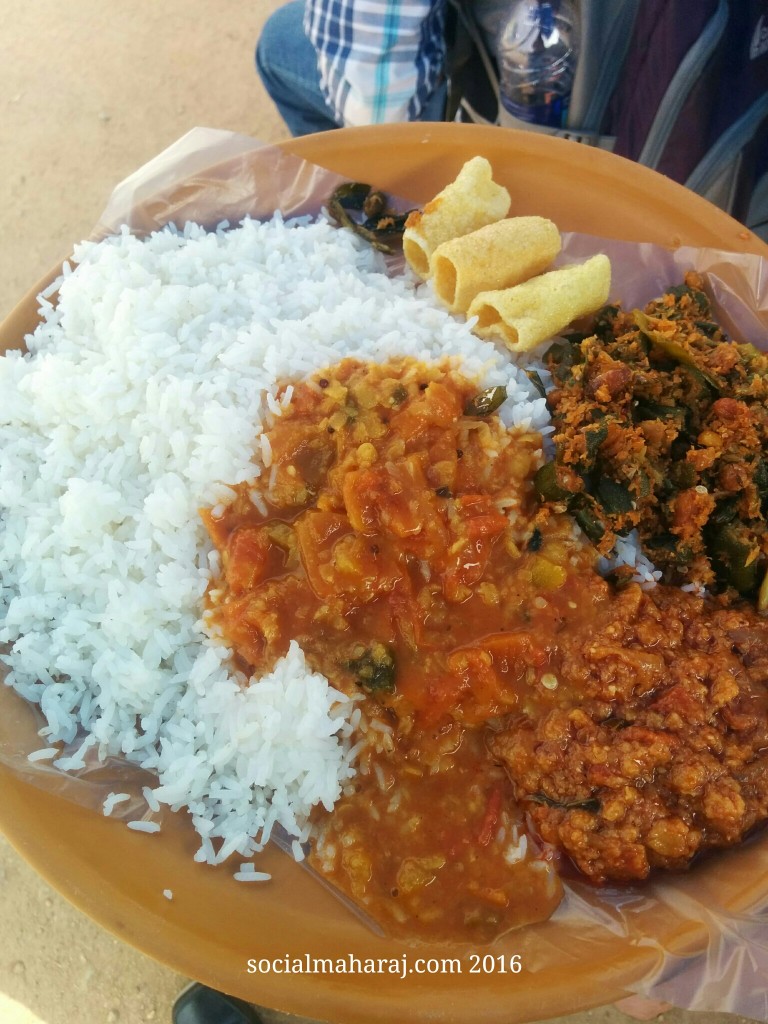 If you are in Hyderabad, you would have come across many such food trucks service plate meal and full meals along with other rice items. One such food truck is Vaishnavi Tiffins and food center present in front of Deloitte, Nanakramguda, Gachibowli (walking distance from Dominos opposite to Wipro Office) The guy is never free as he serves meals 3 times a day including breakfast, lunch and evening snacks. For lunch he serves Full meals, Egg Biryani, Chicken Biryani. I've tried the full meals and thoroughly enjoyed it. For 50 Rs you get unlimited rice (for a north Indian like me, that is unlimited ;)) along with fries, curries and other stuff.
Why there are less food trucks in India ?
The foremost reason for this would be getting the necessary approvals and by this I mean approvals from the food authority, then from the local municipality and other government offices and you know how long it would take to get the approvals. Further even if the person parks a truck,the cops in that area might not allow the truck to be parked. Lastly it requires high investment up front, at least about 3-5 Lakhs, which is way more than setting up a pani-puri stall. But the ROI for a food truck would usually be about 10K per day on the lower side.
Well, Food trucks are a great way to bring hygienic, affordable and tasty food to people. Even though they have made their presence felt in many parts of the country, they are far too less for the number of people we have and that's why we need more Food Trucks in India. Let's hope there are more food trucks in 2016.
Have you eaten at any Food Truck ? If yes then mention the name and location and let all of us know about it !