2015 was a great year for the blog. One of the best things that happened was moving from atulmaharaj.wordpress.com to socialmaharaj.com. I knew a lot of things like visitors, links, etc. were at stake, but went ahead with the decision and here I am ! 2 months since the launch of the new blog and things have been pretty impressive. All thanks to the blog and the readers for transforming me into a 'good' blogger. Not only writing, but the blog has helped me improve my basic photography skills, graphic editing skills and a whole lot of general awareness about things around. Here I am presenting our Blogging Report Card for 2015.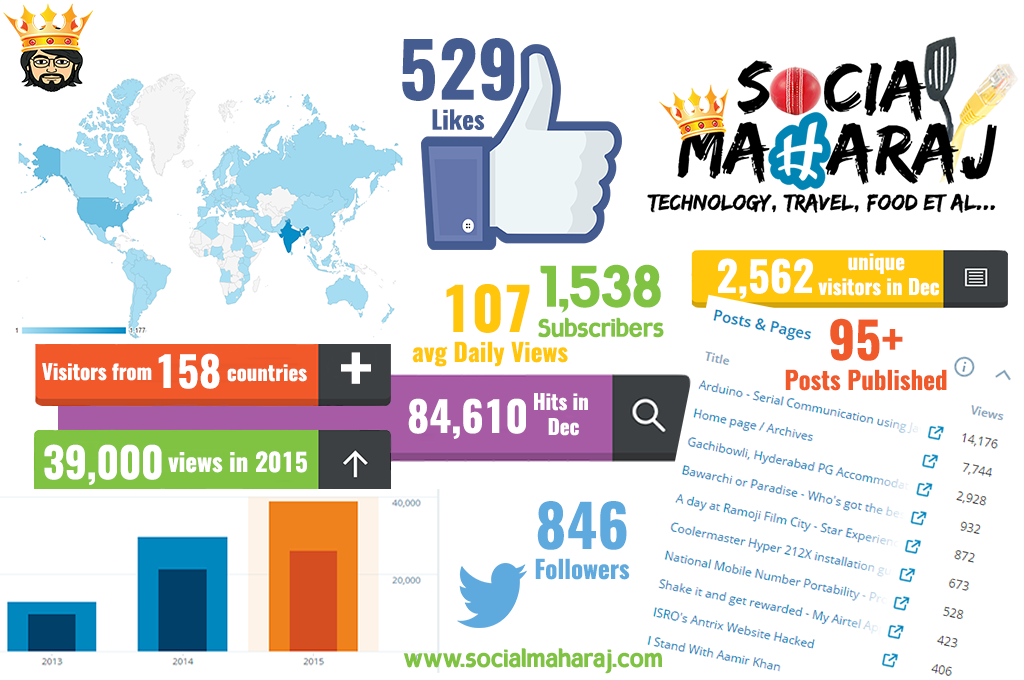 Highlights of Blogging Report Card – 2015
39,000 Views in 2015, this is more close to 107 views daily !
We have had visitors from 158 countries, we are global ! Merci tout le monde !
Published over 95 posts in 2015, which is close to 2 posts per week.
Total Facebook likes 529, Twitter followers 846, Total subscribers 1538.
Top Blog Posts from 2015
So thanks for your support all this while.
See you next year, with lots of new posts !