If you follow cricket, you probably know Dravid and even if you don't follow cricket you SHOULD know Dravid. He is definitely one of the greatest batsman Cricket has ever had, and every Indian should be proud of it. During his peak, he was the most feared batsman not only because he would score big runs, but because he simply wouldn't give away his wicket. He had everything that was required to bring down some of the greatest bowlers in the history of Cricket. Nick named Jammy, Mr. Dependable and The Wall, Dravid has shown the world what Test Cricket actually is. With a career spanning over 16 years, he' shown us just why he's fantastico !
Born in a Maharashtrian family, with India in his heart Dravid started playing Cricket at an early age of 12 and later represented Karnataka. Few years later he made his debut in Ranji Trophy while he was at college. He play along side Anil Kumble and Javagal Srinath. In 1996, Dravid made his first International appearance against Sri Lanka when he scored a mere 3 runs before getting out to the great spinner – Muttiah Muralitharan. But he didn't give up then and went on to play for 16 glorious years scoring over 60,000 runs combined in Test, ODI, First Class and List A matches.
There are always discussions as to who was the best Sachin Tendulkar or Rahul Dravid. Well, if you go by the stats it will be Sachin and that's what most people feel. However I'm not among those people who say Sachin is best. I feel Dravid is the Best – le Fantastico. He's played some splendid innings and saved India from huge defeats on many occasions. Some of his famous innings include:
180* vs Australia in 2001 where he teamed up with VVS. Laxman and was a part of a record partnership for India. Who would have thought that this partnership would not only save India from and innings defeat, but would go on to win the test match.
233 & 72* vs Australia in Australia 2003 when Australia posted a mammoth 556 in the first innings and India reeling at 85/4 when he came out to bat. And this is what he did, India eventually went on to win the series.
148 vs England in 2002 when he played this gritty innings of 148 ensuring that India finally won its first test in England after 16 years.
These were some of his best innings that are my personal favorites. He has been labelled as a 'Test' player but he has fared pretty well even in the ODI arena and has scored over 10,000 runs. The determination with which he walked out on to the field was immense, he would give everything but his wicket. I remember the legendary fast bowler from Pakistan, Shoaib Akhtar telling in one of the event, "Banda inti door se bhaagte hue bowl karne aata hai, aur yeh banda bas defence, ball wahi ki wahi rehti thi" – and that's Dravid for you – The Wall.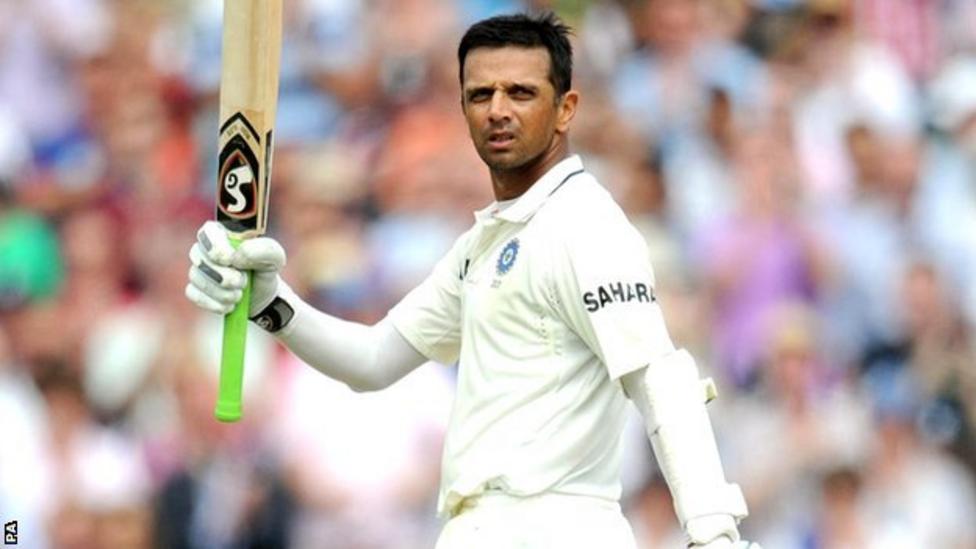 You don't see long innings now a days in Test Cricket. Test Cricket has been "T20sized" with many test matches not evening lasting the full quota of 5 days. Dravid is probably the one who had that capability to bat out entire 5 days. He has been one of the best gifts that India has given to the cricketing fraternity. A true sportsman, a great person and a Legend. Dravid – Le Fantastico !
This blog post is inspired by the blogging marathon hosted on IndiBlogger for the launch of the #Fantastico Zica from Tata Motors. You can apply for a test drive of the hatchback Zica today.