The first thing that comes to my mind when I hear about boarding school is home.  I've studied in a boarding school for 4 years and must say those were the glorious moments of my life and the impact that it has made is tremendous.  I'm proud to say that I'm an alumni of New Era High School, Panchgani. For those of you who haven't heard of the school, this is the Taare Zameen Par wala school and for those who haven't heard about the place, this is 100kms from Pune, near a hill station Mahabaleshwar.
Most people still have misconception that boarding schools are meant only for the mischievous ones. If you remember the movie Taare Zameen Par, you would realize when the father tells "Isko boarding school bhejdete hain, thok peet ke sahi kar denge…" Trust me boarding schools are not at all like that, they are strict but not extreme. Studying in a boarding school has a lot of advantages and these have a huge impact of you career and life. So here are few Impacts of studying in a Boarding School.
You become disciplined: this does stand true. When you have to do things on your own you will automatically become disciplined. Also when you're among thousands of other students you do become disciplined. Moreover everything in a day has a fixed time, like breakfast at 8, games at 4 and so on, and one day if you miss breakfast, you'll never ever miss it !
You learn the value of time and develop time management skills: As mentioned earlier, every activity has a fixed time, so students need to develop the time management skills to ensure that they are part of every activity and not lagging behind. Right from reaching school in time to getting back to hostel in time after dinner.
You become more responsible: the best part about 'good' boarding schools is that they recognize your potential and reward you for that. For instance, I was voted by the teachers to be a part of the Prefect Council and eventually going to become the Head Boy of the school. During such times, you will be entrusted with tasks and you will be responsible for it, with such things you will automatically develop a sense of responsibility.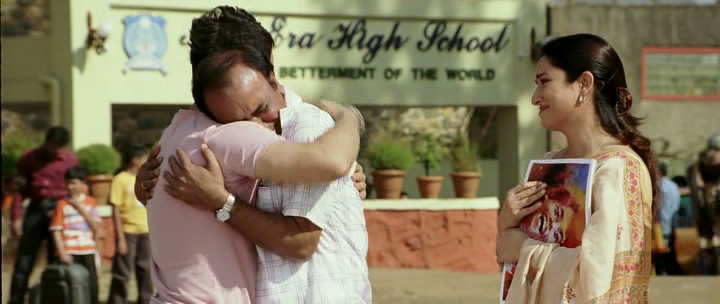 Boarding schools give you the freedom and independence but that something you yourself have to limit. Some people tend to get into a bad company and develop certain habits which aren't deemed suitable for kids of that age. On the brighter side, you learn to take decisions by your own. If you are going  on a trip, you know how to pack your bags what to take what not to take and so on.
So studying in a boarding school is one of the . You become more disciplined and responsible. People from a boarding school tend to be more confident and tend to mix up with people easily. So if you've ever studied in a boarding school, do share your memories below 🙂
This blog post is inspired by the blogging marathon hosted on IndiBlogger for the launch of the #Fantastico Zica from Tata Motors. You can apply for a test drive of the hatchback Zica today.