Spread over an area of well over 3 Lakh sq. km, India is the 7th largest country in the world in terms of area. It has the young and mighty Himalayas in the North, the vast Thar Desert in the West, the dense forests on the East and the blue Indian Ocean in the South. And in this we have close to 1.2 billion people staying who speak over 22 languages. With a such diverse culture, the food too varies. India is definitely a great place for foodies who can enjoy a wide variety of regional cuisines. Thanks to the range of diversity in climate, culture and ethnicity, the cuisines differ significantly from each other.
From Awadhi and Punjabi in the North to Hyderabadi and Udupi in the South and from Bengali and Oriya in the East to Gujarati and Goan in the west, there are a lot of different food items that one can enjoy. And today I shall discussing the fantastico breakfast dishes you should try.

Paratha: Paratha is the signature breakfast item from the North, famous in  Punjab and Delhi, this dish is available in the entire country however this tastes the best in Punjab. There are a lot of variations to this including but not limited to Aloo Paratha, Gobhi Paratha, Paneer Paratha and so on. They have even twisted this for non vegetarians so you can also find Chicken Paratha and Egg Paratha. Usually served with curd or aachar, you should definitely start your day with this if you are in Delhi / Punjab.
Khaman Dhokla: These are Kumbh ke mele mein bichde hue bhai who finally met in Gujarat. Made from gram flour Khaman and Dhokla are the famous breakfast items in Gujarat. Khaman, or nylon Dhokla as it is called in Gujarat is a bit wet compared to the Dhokla. Served with a sweet-tangy kadhi and green chilly this will surely ruffle your taste buds.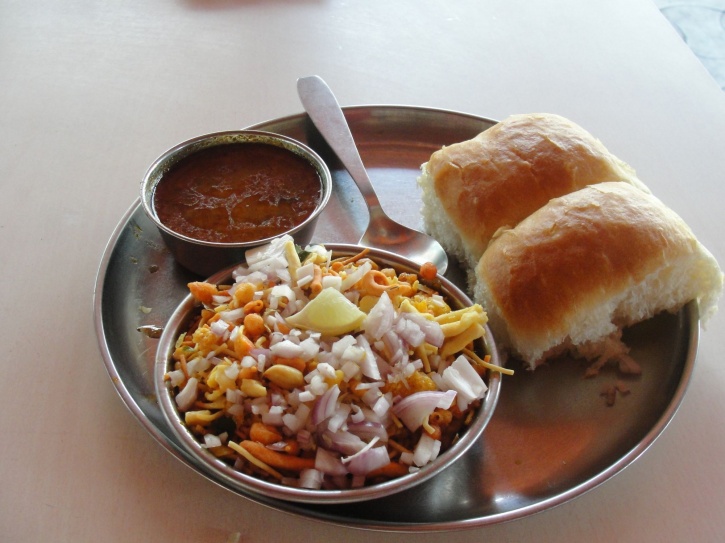 Missal Pav: This is one of my favorite break fast items. A signature dish from Kolhapur, Pune and entire Maharashtra, Missal Pav is a spicy dish. Consisting of a watery curry made from moong dal along with some farsaan and served with Pavs, this is enjoyed by one and all. Another famous breakfast item in Maharashtra is the Vada Pav, one of the cheapest and filling dish.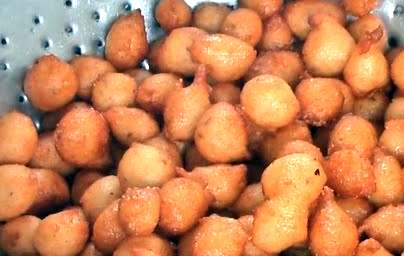 Punugulu: This is a deep-fried dish found majorly in Hyderabad. Made from maida and served with peanut chutney, this is a very fond item that Hyderabadis enjoy. Slightly high on oil content, this is an affordable breakfast when in Hyderabad.
Idli Sambhar: I guess Idli Sambhar is the world-famous breakfast dish and this has to be on any breakfast list that has been ever made. Made from rice and steamed, the idli itself doesn't have much taste. Served with either coconut chutney of sambhar, this is enjoyed by one and all. Folks from the South may not enjoy the Aloo Paratha as much,but North Indian guys surely love the Idli !
Poori Kachori: Poori and Kachori can be see in a large part of central and northern India including the states like Uttar Pradesh, Jharkhand and Bihar. Served with a simple aloo subzi, this is yet another affordable meal enjoyed by all.
So these were some of the best breakfast dishes you can have. If you are traveler you should not miss out on these if you are in these places. So keep traveling and enjoy the fantastico breakfast items that our country has to offer !
This blog post is inspired by the blogging marathon hosted on IndiBlogger for the launch of the #Fantastico Zica from Tata Motors. You can apply for a test drive of the hatchback Zica today.