A simple question before I begin, "How many times in the past 12 months, have you purchased a product without reading a user review ?" Think and answer. I'm quite sure that for most of you the number would be zero. Even though brands spend a fortune on advertising their products, what essentially guides the customer's purchasing decision are the user reviews or what we also call as Word of mouth publicity. In fact a study conducted by ODM group says that almost 74% of consumers rely on social networks to guide purchase decisions.
With the growth of Facebook, Twitter, YouTube and newer social media platforms, the traditional ways of marketing are paving way for Influencer Marketing. To put in simple terms, Influencers are people who are active on Social Media and blogs, and such people would always have at least a thousand followers. Their one tweet or post could make or break a brand's reputation because you know anything and everything spreads like fire on social media ! Along with Facebook and Twitter, consumers now a days refer a lot of blogs before taking any decision.
Influencer Marketing is focused on individuals rather than the target market as a whole. This mode is gaining popularity because consumers want to consider an honest 3rd party review rather than an advertisement. Just like any other marketing campaign, even Influencer marketing requires a lot of effort. It comprises of 4 main activities
Identifying Influencers – identifying the right influencer
Marketing to Influencers – making the influencers aware of the brand / product /service
Marketing through Influencers – using influencers to increase awareness about the product
Marketing with influencers – turning influencers to advocates of the brand
However one of the major problem faced by the brands are identifying and targeting the right influencer. And by right influencer I mean the person with a right niche and a large reach. It's a very tough task to identify the perfect influencer for the brand among the billions of users online.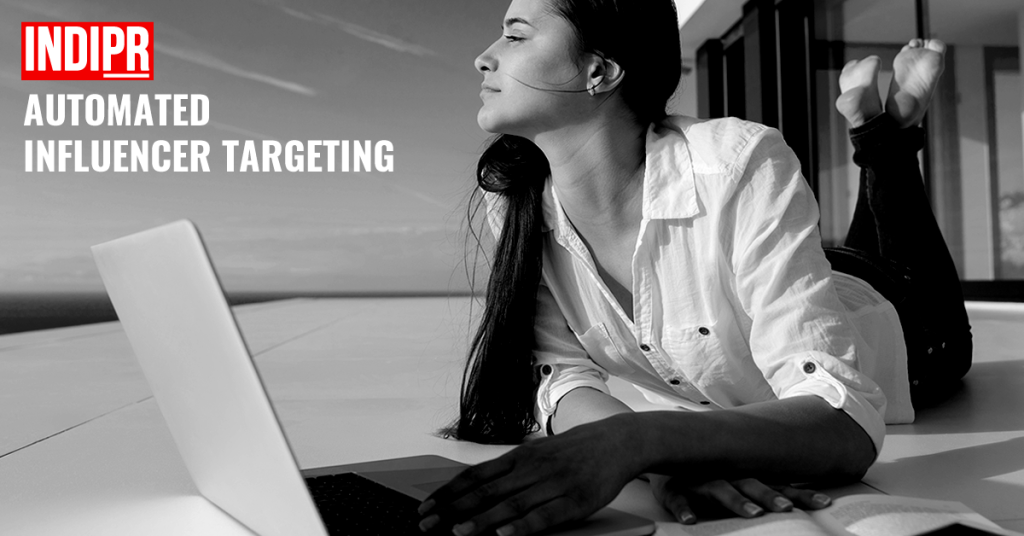 Steps in IndiPR – a nouvelle platform that helps brands find the perfect influencer. It is built to make it extremely simple for business to get their products and services published by top bloggers. All that a business has to do is upload their Press Release and the 'Automated Influencer Targeting Engine' aka 'AITE' will accept applications and automatically shortlists bloggers based on various factors including internal ratings and blogger rankings. Once a blogger is shortlisted, the influencers do their research and publish their articles within the stipulated timeline.
Since bloggers have a wider reach, IndiPR makes it easy for businesses in identifying the right influencer and promoting their content. This is a unique platform that will allow brands to get their press releases published on top blogging sites in just a few clicks.
So if you are a business and looking to get your product / service published on a blog, IndiPR is the perfect place for you to start. Simply upload your press release and let AITE do the rest !