December 16, 2012, was the day when I created a new blog on WordPress.com. The first post was less than 50 words and today the birthday wishes I share are no less than 100 words. Never in my wildest dreams had I imagined that I'd take blogging so seriously. While Atulmaharaj dates back to March 15, 2007, the blog came much later followed by this blog Socialmaharaj.com. This post celebrates 10 years of Socialmaharaj and a decade of blogging.
There are numerous things that I learned during this journey, met hundreds of people, collaborated with multiple brands, and improved as a writer. Let me take you through some of the key highlights of my decade of blogging.
How It All Started – Story of Socialmaharaj
It was during one of our communication skills classes in Engineering when the professor asked us to create a blog for our class. Amity CS4 is the blog we created and I was made the blog admin. The idea was to encourage people to write in the public domain and share their work. The best part was that we all were graded on the posts we wrote.
That's when I realized if my class can have a blog, why not me? It was a Sunday afternoon and I created a free blog on WordPress.com. I didn't opt for blogger because I felt it was very basic. I remember spending the whole afternoon configuring the layout and the theme. While Atulmaharaj.com (a recipe site back then) was functional, it wasn't updated that often. And moreover, my interests since starting Atulmaharaj.com had changed. Hence starting a blog was a good idea where I could share a lot of things.
If you've been following me for a long time, you know that the blog was earlier atulmaharaj.wordpress.com. It was only in 2015 that I moved to custom-hosted WordPress and got a new domain Socialmaharaj.com for the same. A lot of thought was put into choosing the name and I felt this was perfect. Since then it has just been a fairy tale ride with ups and downs along the way.


10 Years Of Blogging – 2012 to 2022
The Early Years 2012 – 2015
In the first few months, there was a post almost daily. But it wasn't more than 200 words. I had no idea back then how this worked. All I knew was that this was something I owned and a place where I could share anything. Being a cricket freak, I used to share day-wise updates of test matches! The early years included a lot of cricket commentary and posts pre and post-match comments. There were also a lot of politics and burning issues that I shared my views on. (I'm so glad that I'm not doing that now)
In terms of travel, I did explore Delhi in my final year of college. In fact, I spent two days exploring Chandni Chowk itself – Day 1 & Day 2 I also did some small trips around Delhi – Shimla, Amritsar, and Ahmedabad to name a few.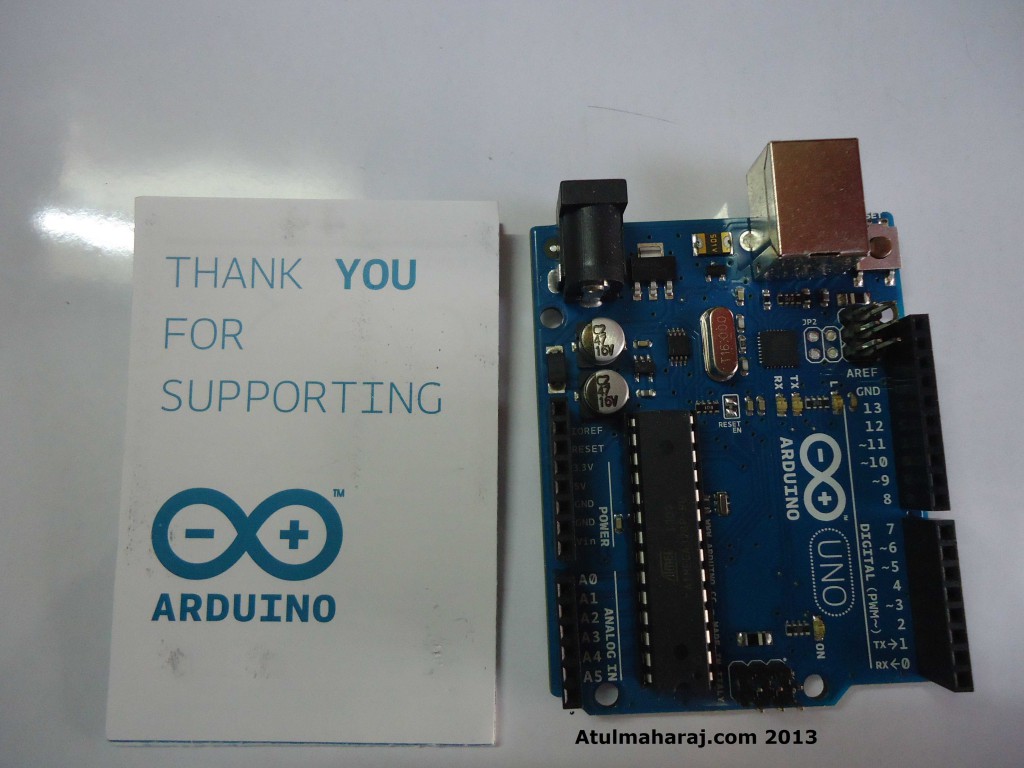 The turning point in terms of numbers was the Arduino serial communication post that I wrote. It got a few thousand visits in a span of a few days. I was working on enabling the lighting of an LED bulb using Arduino and Java. Couldn't find a solution online. Had to mix and match the code and finally, it worked. Posted the same on the blog and it broke the internet.
By the end of 2014, I had maintained good consistency in writing blog posts. There was a handful of them going out every week. Some months had more than 15 blog posts!
Turning Point 2015 – 2018
It was during this time that I graduated as a Computer Science Engineer & landed my first job and moved to Hyderabad. It was a new city and that meant new experiences. And all of them had to be documented on the blog.
One of the earlier posts that I wrote while hunting for PGs in Gachibowli was an instant hit on the internet. Many people found it helpful and so many of them thought I was an agent and reached out to me to help them find accommodation.
I feel that my proper food post had to be The Paradise vs Bawarchi blog post. Even today if you google Paradise vs Bawarchi, you'll probably find this blog post in the top results. That motivated me to write more food-related posts. So whenever I went out to dine, I started writing my experiences.
I also stumbled upon Indiblogger – now defunct – a platform for bloggers. They had prompts, paid campaigns, competitions, etc. Also joined Blogmint, participated in contests, and tried my luck. I finished top 3 in a blogging contest on Indiblogger and got Flipkart coupons worth 35,000, that's when I realized this is serious (business).
I got my first DSLR using that. I was also invited by Logitech for one of their store opening in Hyderabad and to write about it. In return, I got an MX series mouse and a Bluetooth keyboard. I started getting brand collaborations – Paperboat was the first one that I did. My first restaurant invite was by Tea Trails in Banjara Hills (closed now)
That's when I decided to move to socialmaharaj.com in November 2015 as I realized that things were getting a little serious on the blogging front and I had to be professional. Following that, I got a lot more collaborations including some of the biggest names like Royal Enfield, Ford, and Tata Motors. This also meant that I had to be more serious about blogging & the blog became my identity. Maharaj became synonymous with me.
Growth of Socialmaharaj.com 2018 – 2020
While 2015 was the turning point in terms of my getting a domain name and taking this seriously, it wasn't until 2018 that I could see the benefits of blogging consistently. I got my first hotel collaboration in 2018 during my trip to Kerala along with other brand collaborations. I guess I was doing 1 at least every month if I'm not wrong.
I also took writing about food more seriously and I think I wrote about every restaurant/cafe that I visited during this period. So you'll find a lot of food-related posts written during this period. From roadside bandis in Hyderabad to fine dining restaurants, I wrote about them all. It was also when I got my first invite from a star property – Zega at Sheraton.
In Dec 2019, I also hit the 1000 blog post mark. By this time the frequency of blog posts came down from many a week to at least 2 per week. With a full-time job, blogging daily was difficult. Also, I understood blogging well (& also Digital marketing) hence reducing the frequency of blogging.
We were also hit by Covid and a lot of things went out of hand for all of us. For me writing and sharing food & travel content weekly became difficult since there wasn't much happening. However, I managed to write consistently, thanks to some old travel photos and new brands who collaborated.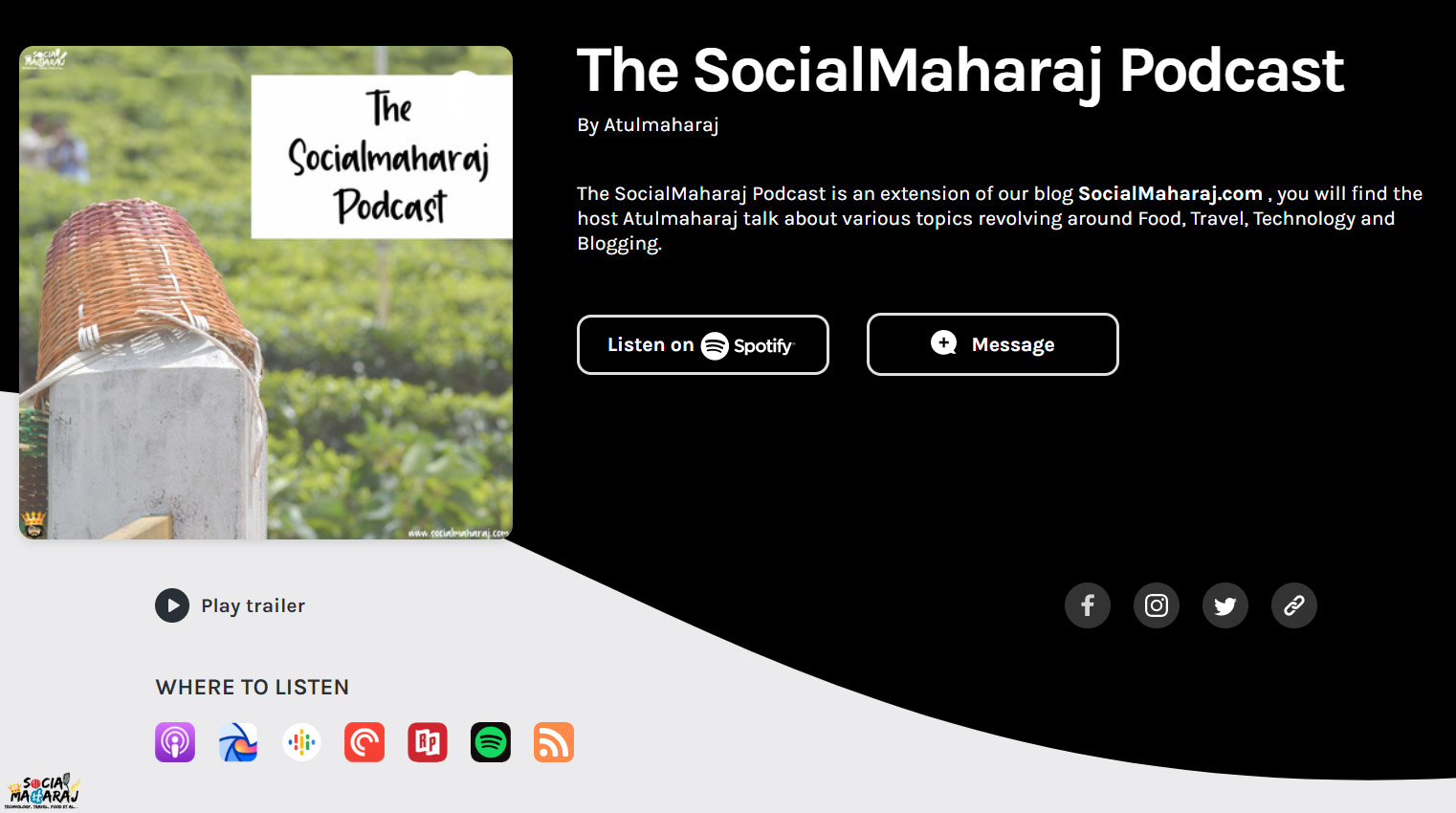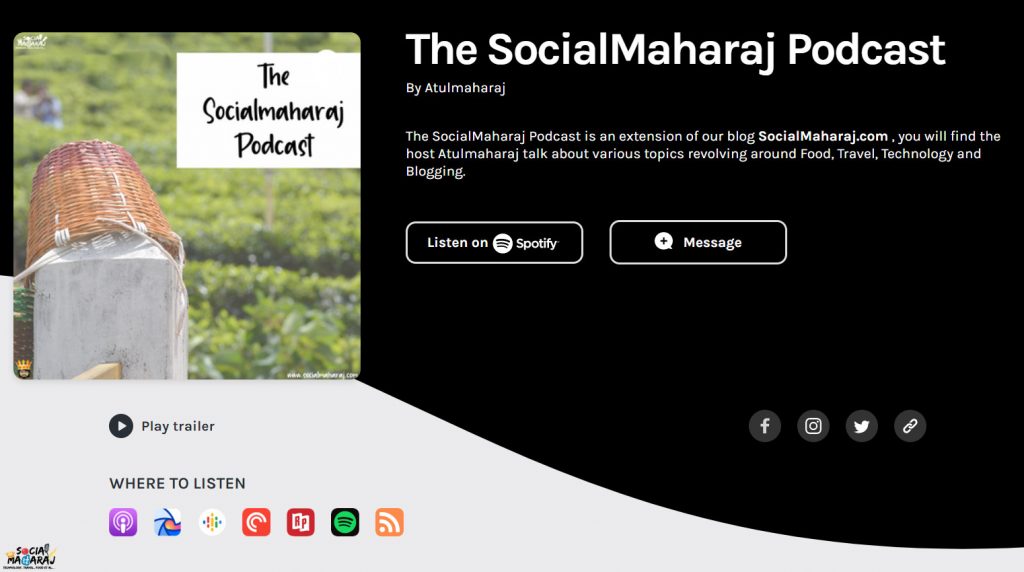 It's when I also started to start a Podcast – The Socialmaharaj Podcast. The idea was to convert the blog posts into audio versions with some more extra details and share them. While I did it for a few weeks, the consistency died out. I'm looking forward to restarting it in 2023, fingers are crossed!
In terms of media features as well, I was featured in multiple newspapers. My thoughts about blogging and personal branding were shared. I also took a few sessions at govt institutes and colleges around blogging and personal branding.
Rise of Instagram 2020 and onwards
This was the time when the definition of blogging was changing. With the mass moving to Instagram, there weren't many brands looking to collaborate with bloggers. For every PR, blogging meant Instagram. Which I feel is wrong – Instagram is not blogging. Anyways, this was also the time, I saw a lot of bloggers leave their blogs and hop on Instagram. Some of them doing really well now.
Slowly the number game started playing on everyone's mind and people buying followers left, right, and center, and doing giveaways to get followers became rampant. Meanwhile, I didn't and sometimes I do feel had I done that I too would have been doing a lot more collaborations. Nonetheless, that's not my cup of tea and I'm happy doing what I do.
With my writing and thanks to good SEO, I managed to get some of the biggest and the best collaborations. I collaborated with Gujarat Tourism, the Ministry of Tourism, Novotel, Mercure, Le Meridien, and a lot of other brands to name a few. Some of the places that I wrote about have benefited a lot in terms of visibility. And that's what keeps me going.
What next for Socialmaharaj?
I still cannot come to terms that I've completed a decade of blogging. From insignificant 300 views in a year in 2012 to more than 300,000 in 2020, I'm living a dream. All this while blogging along with work was fine and manageable. However, as I enter the next phase of life, my only goal is to keep blogging consistently. I know with work increased and other social commitments, I might not be able to do it.
However, one thing is guaranteed this domain, this brand, and the blog will stay on. I'll continue to share helpful and interesting stories and experiences with all of you. Lastly, none of this would have been possible without YOU and your support. Thanks for being part of this wonderful journey. Keep supporting and motivating me to do better.
Drop in your messages in the comments, feedback, and suggestions below, tweet to me at @Atulmaharaj, DM on Instagram or Get In Touch.