We are surrounded by a gazillion social media platforms today. Back in the day, there was were just a handful of them – Orkut and Facebook. YouTube had just started gaining popularity in India. But over the years, YouTube has taken the country by storm. And one of the reasons that have happened is because of the community. The YouTube community is second to none. The platform does so much for its creators. From providing them guidance on how to create content to appreciating them with Play Buttons. Frankly, I do envy that because there's no such community when it comes to blogging.
Earlier we had a thriving blogging community in IndiBlogger. One of the finest platforms exclusively for bloggers. They conducted events, contests, collaborations and much more for bloggers. But it's been a few years since it shut down. Hence, there was a void left by IndiBlogger.
It was around the same time I came across this hashtag #Blogchatter. Back in the day, it was a weekly Twitter chat that used to happen every Wednesday. I started participating in those. Slowly and steadily I made a lot of new friends and every Wednesday 8:30 PM became a ritual. Fast forward to 2022, Blogchatter is one of the largest blogging community in India. I've seen it grow from a weekly chat to this massive platform and hence thought to share some experience around it.
The Rise of Blogchatter
Most of the people I know online are people whom I interacted with either on Indiblogger or Blogchatter. And I'm fortunate to have even met many of them personally. The weekly chats used to be around common topics like travel, food, technology and life in general. While the chat was perfect, there was a need for a bigger, better and more robust blogging community.
From a weekly chat to the largest blogging community in India, Blogchatter has come a long way. As I mentioned earlier, I've been associated with them from the beginning and have seen the platform grow and provide more opportunities for bloggers. The team has always prioritized community over everything. Moreover, the involvement of every individual from Blogchatter including Richa ji (the founder) in all their chats and meets with the community has made them what they are today.
Being associated with them for close to 6-7 years now, I think they are the largest blogging community in India. And by blogging I mean bloggers and not Instagrammers.
Why should you join Blogchatter?
Whether you are a newbie who is just starting out their blogging journey or a veteran looking to get back to the writing habit, Blogchatter is the perfect place for you. I have participated and conducted a lot of their events and programs and must say they are very helpful.
So here are 5 reasons, why you should join Blogchatter?
Networking
Blogchatter has grown from weekly chat to this massive blogging community. That's only because of the people. The ever-growing community has people from all walks of life – doctors, engineers, artists, homemakers and everyone else you can think of. Even a football field would be small if all the members were to meet in person at once. That's what Blogchatter provides – it allows you to meet and interact with so many people. And blogging is all about community, so the more people you meet, the more you learn. Hence, if you want to find bloggers in India, join the Blogchatter bandwagon. Below is one of our zoom parties held during the pandemic!
Blogging Challenges
Another great thing about Blogchatter is the blogging challenges. They follow a calendar and come up with many challenges all around the year. These challenges range from blogging marathons to ebook publishing to reading challenges. The aim of all these challenges is only one – to help you grow as blogging. So if you are someone who has lost touch with blogging, participating in one of these challenges on Blogchatter will certainly help you get back on track.
Learning Sessions
Blogging and the field of content creation is a rapidly changing field. You can see new things coming up and all of us need to keep a track of them. Blogchatter understands this and plans a lot of learning sessions for the blogging community. From sessions around writing and social media marketing to SEO and hosting. These learning sessions are extremely helpful for everyone. I've personally participated in a lot of these sessions and have had the privilege to conduct a lot of them too.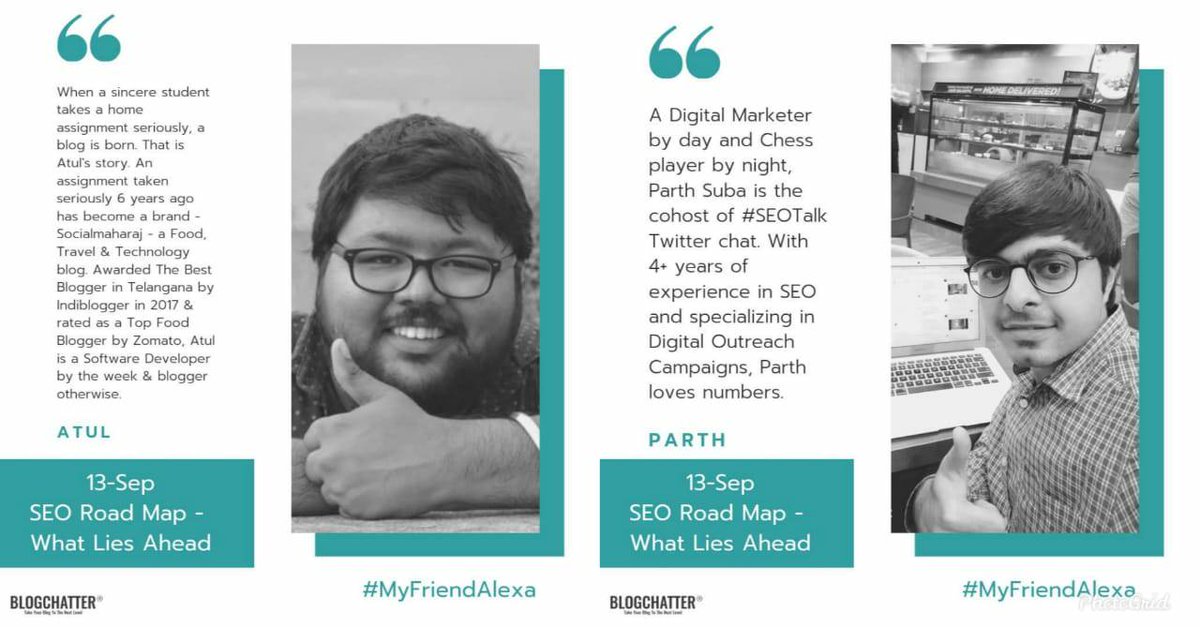 Explore your creativity
Continuing from the previous point, Blogchatter understands that the content world is rapidly changing and new forms of content are coming in. From YouTube to Podcasting, they help bloggers like you and me to explore our creativity and try our hands at these forms of content creation as well. I truly believe that only when you try something, you'll know whether you like it or not. In fact, I've seen a lot of bloggers who have quit blogging and have become amazing podcasters. Thanks to Blogchatter who helped them identify their passion,
Earn with Blogchatter Elite
Blogging is a great medium of expression and we all will agree to it. However, it is also a great medium for content marketing. And what that means is that bloggers have an opportunity to earn from their blogs. Blogchatter Elite is a program that allows you to earn with Blogchatter. They have brand collaborations with some of the leading brands. If you're onboarded for any of the campaigns, you'll be required to write a blog post, participate in some chats and that's it, you'll get paid for it.
What differentiates Blogchatter from the rest of the PR agencies that I've worked with is their honesty and payment terms. I've done a lot of campaigns with them and never I had sent them a reminder for payment. In fact, there have been instances when I reached out to them asking about credit to my bank since I had forgotten about the campaign. So Blogchatter is surely one of the best in the business at the moment.
When are you joining Blogchatter?
Blogchatter has surely increased the worth of Bloggers – who are otherwise taken for a ride. In a world that is obsessed with numbers and followers, Blogchatter appreciates good content creators. When everyone is posting photos and videos, Blogchatter values the power of written content and appreciates it. And I'm saying all this because I've experienced this first hand.
Personally, I've become less active on their weekly chats and that's only because I get caught up with work. I'm however interacting with the team once in a while and the community. I appreciate Blogchatter for keeping this blogging community alive and I only hope this continues and grows.
So if you are a newbie blogger or are looking to take your blog to the next level, register on theblogchatter.com today. If you are a blogger, let me know your thoughts about blogging in general and the blogging community in India. Drop-in your comments, tweet to me at @Atulmaharaj, DM on Instagram or Get In Touch.