As I'm writing this post, far away in Chandpur Bela in Patna, Bihar a group of young guys are busy dancing and distributing sweets to everyone. People are hysterical and why not, these young guys have cracked one of the most toughest exams held in India – the IIT JEE Advanced. But in this locality, this has become a yearly affair, year after year a new bunch of aspiring engineers arrive and toil hard for the entire year only to be rewarded with an admission in one of the IITs. The person behind all this is Anand Kumar, a mathematician who couldn't attend Cambridge after being selected due to financial reasons,who even sold 'papads' at one time during the early stages of his career and today proudly heads what is known as the Super 30.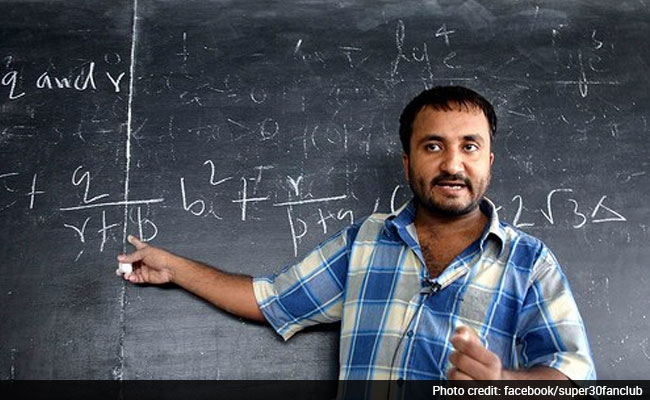 The Super 30 has been running successfully since 2002 with the sole intention of imparting education along with the required guidance to meritorious and economically backward students and help them fulfill their dreams of studying in the top engineering institute in India. Super 30 have been the most successful institution in terms of the number of students cracking the examination. Every year more than 25 off 30 students crack the exams and this year too like always, 28 students have made it to various IITs, and I congratulate all of them for this feat ! I wonder if one man can start an institution to provide education to the needy, why can't more people imitate him ? Super 30 have been inspiring us since 2002.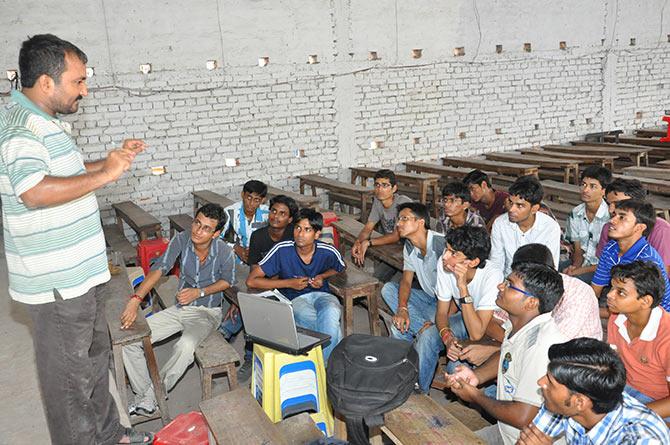 Our Education system has hit rough weather in the recent past and no one has any clue as to where it is heading. At the time when education has become a business to mint fast money in India, we need more institutions like Super 30 and even more teachers like Anand Kumar. Today schools around as are no less than luxury hotels with centrally AC buildings, world-class amenities etc. but how many people can actually afford sending their kids to such schools ? I mean paying almost 1 lakh fees for kindergarten is unbelievable. There are more deserving students out there who probably have what it takes to clear such exams and do wonders, but the only thing that is holding them back is their financial background. The government on its part is doing a tremendous job in getting more and more students enrolled in schools and providing them free education. But the quality of education there is appalling. Keeping the same in mind, wouldn't it be nice, if private schools reserved a small percentage for the financially backward students ? I mean after having a 'turnover' in crores, sponsoring few children with free education wouldn't harm them much. Won't it ?
Also, there are millions of teachers who are dedicated and selfless like Anand Kumar and many others who have taught me, but there are many who aren't competent enough. I came across a news report (shown above) on teachers in government schools and was shocked to see the teachers. One teacher spelled Sunday as "Sanday" and the entire class was repeating after her ! That was ridiculous. Getting a job as a government teacher is a tough task, but seeing such people get through clearly shows the 'loopholes' in the system. With a large percentage of children attending government schools, we need good and competent teachers there. Because I still feel that there are many who have got the feel that a government school also works like a government office. No ! That's not how it's supposed to be. We need more teachers like Anand, who are educated, selfless and their aim is only to ensure that the children are shown the right path. And for such teachers, there's nothing more merrier than seeing their students doing well in life.
So, the success of Super 30 year after year is an inspiration not only for the students but also for the educational institutions, government and the teachers. It's time for schools and teachers to focus on average and below average students rather than giving special attention only to their 'star students'. It's time for all of us to work towards providing quality education to all.
What changes do you think we can make to ensure that everyone gets quality education ? How can we as bloggers contribute to this ?