Most of us – "Kids from the 90s" – were introduced to video games only by the time we were in school. But with technology taking a leap every second, tiny tots today are masters of using gadgets. Ask them to play a rhyme and they might ask Siri to get it done. I love to play video games, but the time spent has come down considerably in the last few years. From playing "all-time" favourites like Super Mario and Contra to playing some serious games like Crysis, Assassin's creed, I've played numerous games. Starting with the "cassette and TV based" (again, only the 90s kids will know this) moving to PC and now playing games on my iPad. Every form has a different feel of gaming.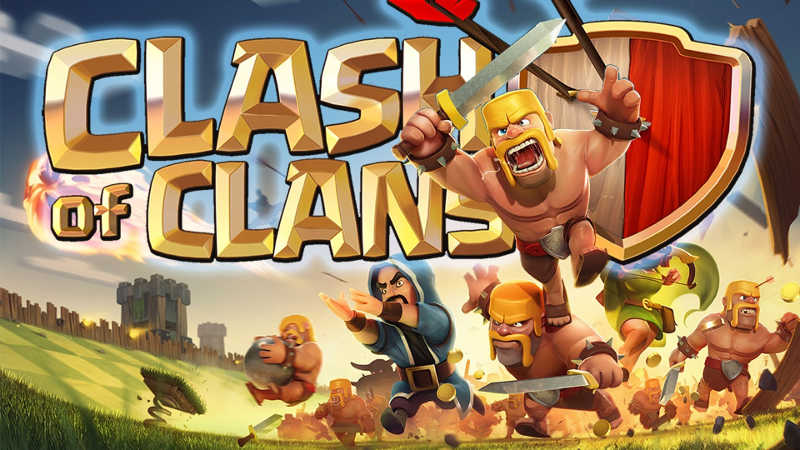 Clash of Clans
As mentioned earlier, I haven't been playing a lot of games for the past few months (or years I should say) Thanks to the blog and MyAndroidApp keeping me occupied. I'm a fan of Adventure, Strategy and Sports based games. However, the only game that I played on my iPad during my college days was Clash of Clans. Having playing strategy based video games like Age of Empires, Clash of Clans wasn't different. Build a village, castle, army and protect it. It might seem simple from the outset but it's extremely tough. Especially when you check your device to see a notification "Cheif, our village has been attacked !" is no less than a nightmare !
Coming from a long break
Seeing people play a lot of Clash of Clans type games, I too thought to reboot and start playing it too. Installed the game on my iPad last night and have spent a lot of time upgrading and attacking. During the first run though, it asked me to start from scratch, and for one second, I thought to uninstall the game ! Reason: I had reached a good level the last time I was playing and was in no mood to start things from scratch. Just when I was about to exit, there was a pop up saying "Atulmaharaj, would you like to start from where you left ?" And there it was, my village was back, the army, the barracks, the gold mines – had missed them a lot.
You must be wondering, why am I suddenly writing about this ? Trust me this is not a paid / sponsored post praising the game. Frankly, I didn't want to be stuffing my blog with demonetization related posts every single day, because that is what is happening around ! Moreover will be visiting the Hyderabad Ultimate Food Festival today, so be ready to drool over the upcoming posts 😉
Happy Weekend !