Hyderabad is synonymous to Biryani. Mutton or Chicken, Biryani is not a fancy dish here though. One of the best things that I like about the Biryani is that no matter where you eat it, the cooking style remains the same and hence the taste too. However there is a small section of people, who eat a special type of Biryani that isn't even considered as Biryani – the Veg Biryani 😉 And I unproudly say that I relish the Veg Biryani a lot. Being a vegetarian, Hyderabad doesn't have a variety to offer. But that doesn't me there aren't good places serving pure vegetarian food. Today I take you to Anand Bhavan, a pure vegetarian restaurant at Charminar.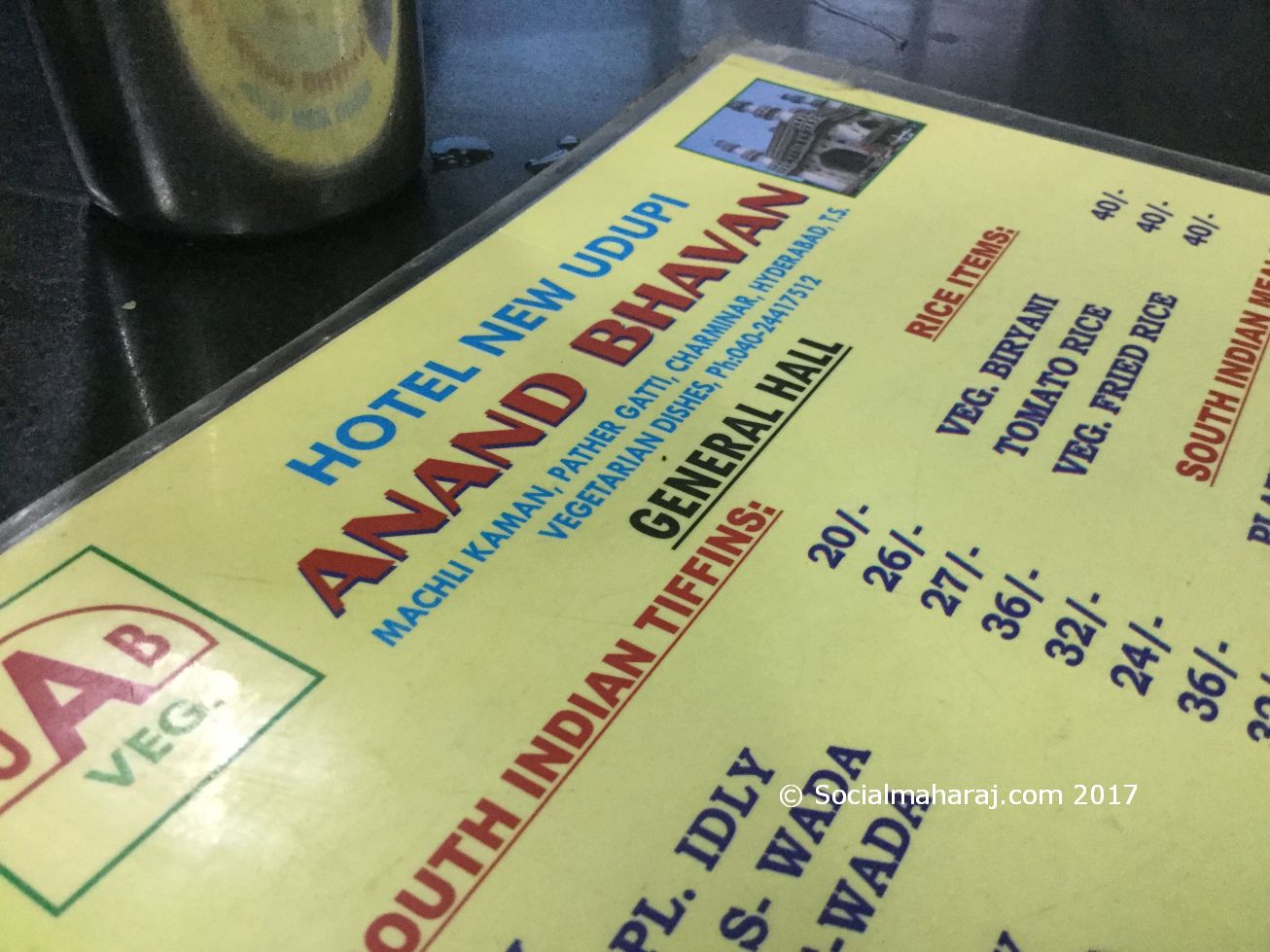 Raw Ambience
Tucked away at a distance from the Charminar is Anand Bhavan serving pure vegetarian food. With the Laad Bazaar on your left and Mecca Masjid behind you, all you need to do is walk straight to reach the restaurant. If you are expecting fancy and plush interiors then I'm afraid you will be disappointed. Anand Bhavan has a very basic, 'raw' setup of a typical restaurant. Not an elaborate menu card and no finger bowls. The restaurant itself is small and often crowed during the lunch hours. A small narrow flight to stairs lead up to the restaurant. Many a times, you might just have to wait for your turn.
No Nonsense Pure Vegetarian Meal
Anand Bhavan serves very standard and basic South Indian vegetarian food. All the items on its menu are great on taste and don't burn a hole in your pocket. Right from the all time favorites Idli, Dosa to meals (thalis) everything is worth the money you pay. For a mere 30-40Rs, the Dosa which you get is quite tasty. Most of the time I've been there during the lunch hours (a break after shopping ;)) Without even looking at the menu, I order for Special Meals that cost 80Rs. The meal consists of Pooris, Papad, 2-3 curries, Dal, Rasam, Sambhar, Curd, Biryani, Rice and Sweet. The thali worth every penny.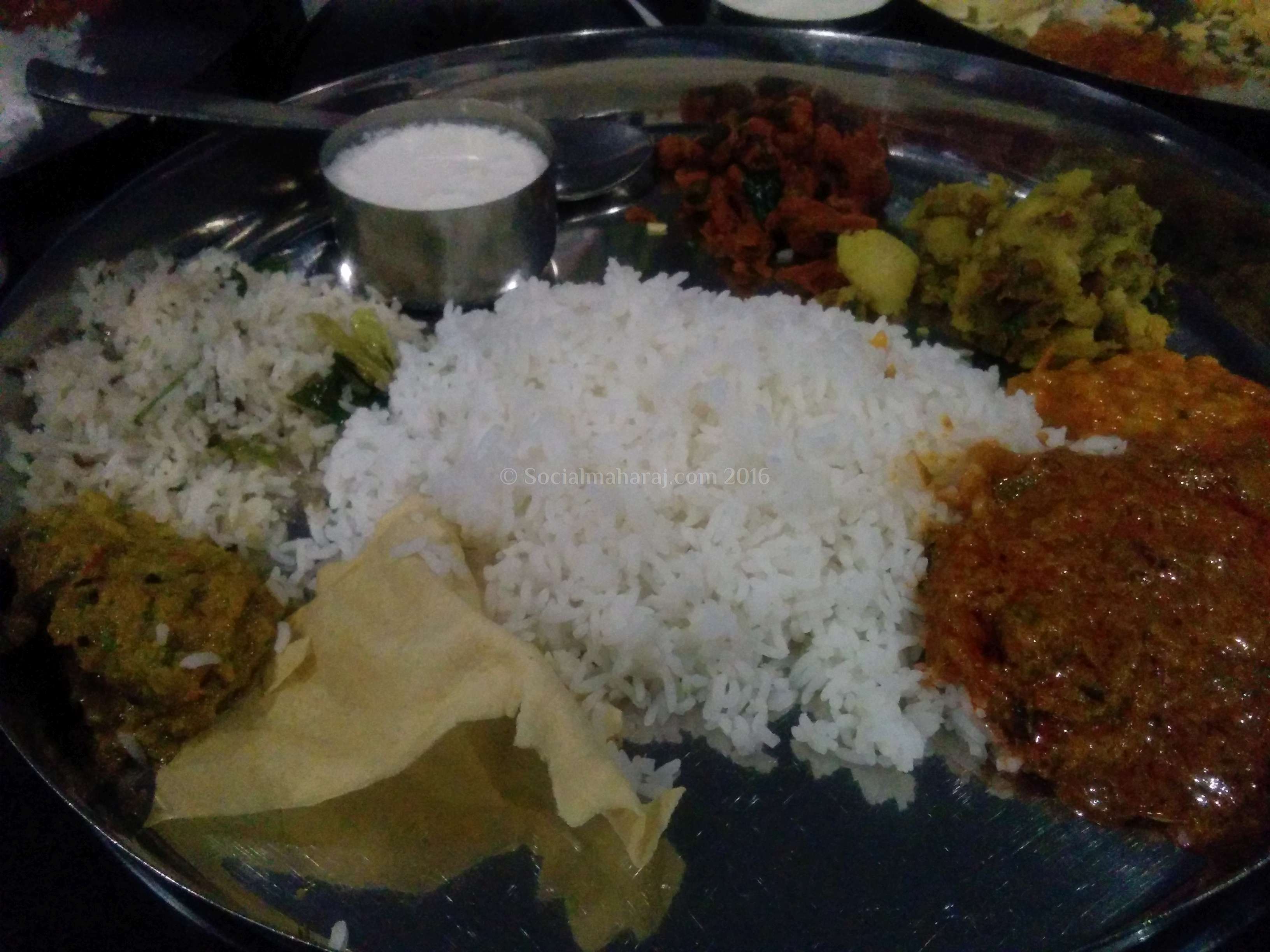 Must visit if you are a vegetarian
If you are at Charminar and want to try out some vegetarian food, Anand Bhavan is the place to be. And no this is not the place to try the Biryani. Try out the common items like Idli, Dosa, Vadas and Thalis. I'm sure you will surely enjoy it. This review focuses more on the value for money aspect. Having a filling and comforting meal for less that 100Rs is formidable. So the restaurant scores high for the food it serves for the price it asks.
Already visited Anand Bhavan ? How was it ? Did you enjoy it ? Do share in the comments below and let us know !