Cricket is a Religion in India and Sachin is our God. This one line sums up Cricket in India. Indians love the game and have embraced all the changes that have gone into it in the recent times. From enjoying SunnyPaaji wrecking havoc against the mighty West Indies at a time when Indians were considered as underdogs to believing in the team leading up to winning the World Cup in 2011. Just like we Indians follow multiple religions and gods, Cricket too (I believe) has many gods. For instance: Dravid – The Dependable God, Kumble: The Spin God, Kohli: The Run God and Dhoni: The Calm God.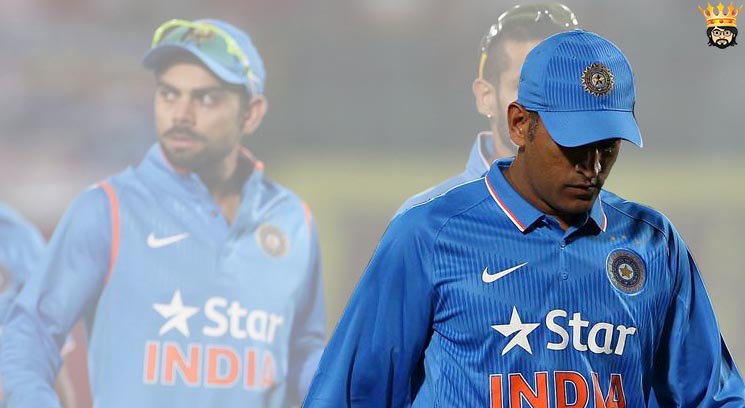 And the entire nation has been stumped by Dhoni's sudden call to quit steering the team. We are glad he didn't decide to hang up his boots ! Even Sunny Paaji was saying that he would be the fist person to do a dharna in front of Dhoni's house had Dhoni decided to retire. Dhoni has been the finest Captain in International Cricket. His quirkiness and wittiness behind the stumps to the nerves of steel in tense moments, he had proved that team India was in safe hands. He has been a role model an idol for many, a true gentleman off the field as well. And today, I write this post about 5 things that we should learn from Dhoni as a person and not a player.
Dhoni – Captain Cool
All us have a bad day at some point or the other in our lives. Be it professional turbulence for relationship crisis, things do head south at times. Those are the crucial Make-or-Break situations that demand composure. Dhoni has this tremendous ability to maintain calm at all times. Whether it's the likes of Sangakkara or Gilchrist taking apart the Indian bowling or Muralitharan spinning a web, Dhoni has always maintained his cool. That is what has helped him reach great heights. Being calm in tense situation isn't easy but is definitely the best way to deal with tricky situations. Dhoni has certainly redefined the meaning of 'Cool'
Taking calculated risks
"Life is a race … if you don't run fast … you will be like a broken undaa" is what professor Viru Sahasrabuddhe had to say. Nothing comes easy in life, and taking risks is what will take you closer to what you want. Be it experimenting with Hardik Pandya against Bangladesh or pushing himself up the order during the World Cup final, Dhoni has the ability to take risks – Calculated Risks. One must not be afraid of taking risks in life, either at the professional level or personal.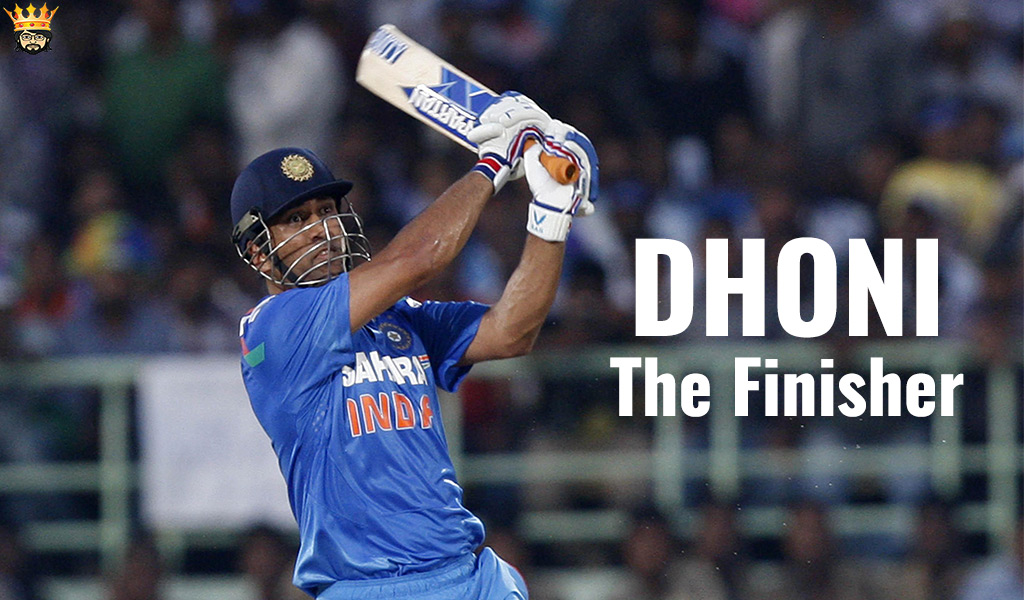 Humility and down to earth
"Aap apni naukri rakh lijiye … main apna attitude rakh leta hoon" the famous lines by Raju during a company interview. It was apt for the reel life, but a strict no for the real life. People have slogged their entire life to reach a respectable position in their profession. But with increasing designations, their Ego mustn't go up ! Even after getting the captaincy, Dhoni was always down to earth. With loads and loads of money and fame flowing in, he is humble and modest. This one thing I feel everyone should learn. Ego doesn't take you anywhere, Remember !
Be a Leader and not a Dictator
I had previously written a post Why Everybody cannot be a Leader, and had mentioned Dhoni as an example. Stepping back during winning moments and crediting the team to taking the blame during bad games. Dhoni has exactly shown how to lead a team. Keeping the team motivated at all times certainly helps. Even Irfan Pathan had said, Dhoni abolished board room meetings as those brought the morale down. Lead from the front, but always, always keep moving ahead with your team.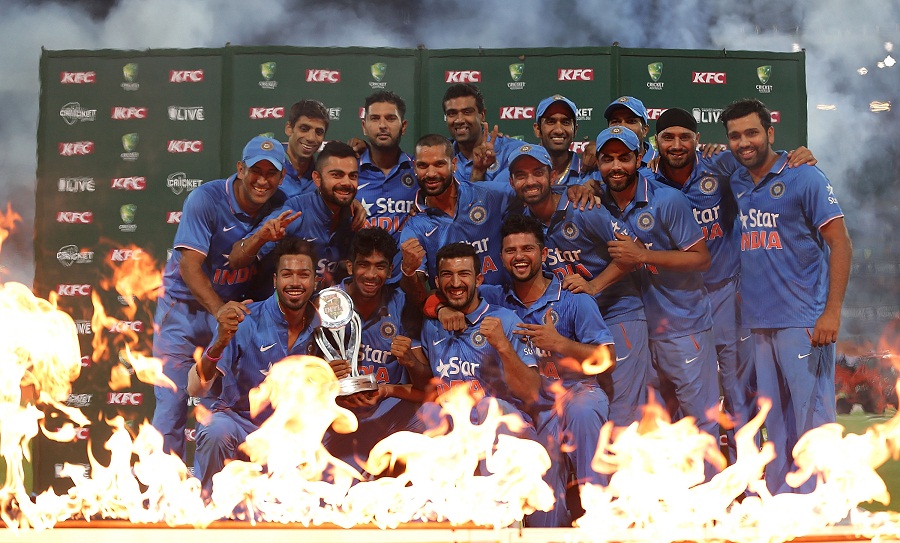 Recognizing others' efforts
Thank You, these two simple words can mean a world to many. Remember the Jaado ki Jhappi from Munna Bhai ? That's what we want. Always recognize the efforts others and bring a smile to their face. There are people who work hard behind the scenes so the team can perform well on the field. Dhoni had always credited the support and coaching staff for their efforts. I always say, "Appreciate karne mein kya jaata hai, after all it's not something you are giving from your pocket !" So the next time you walk in to a movie hall, greet the security guard and see the smile on his face.
These were the 5 thing we should learn from Dhoni in my opinion. The Dhoni Book – as I call it – is the epitome of character and morals. What I've written here is just the tip of the ice berg. There are a lot of things to learn from Captain Cool. Can you think of anything else ? Do mention in the comments 🙂