Being a pure vegetarian and residing in a city like Hyderabad is considered as a sin by many. And by that means, I'm a sinner. Jokes apart ! Hyderabad is known for its delicate flavors and charming dishes. That said, the city has a lot to offer for vegetarians like me. Restaurants like Ohri's Jiva Imperia, Invitation Restaurant, Rajdhani Thali and Chutneys are some of the finest vegetarian restaurants in Hyderabad. Adding to this list of vegetarian restaurants is Bikanervala. It was the last day of the year – last dinner to be specific – that I decided to pay a visit to Bikanervala at Banjara Hills. You would need to read through the entire post to know how was my experience ! So here's a quick review of Bikanervala Hyderabad.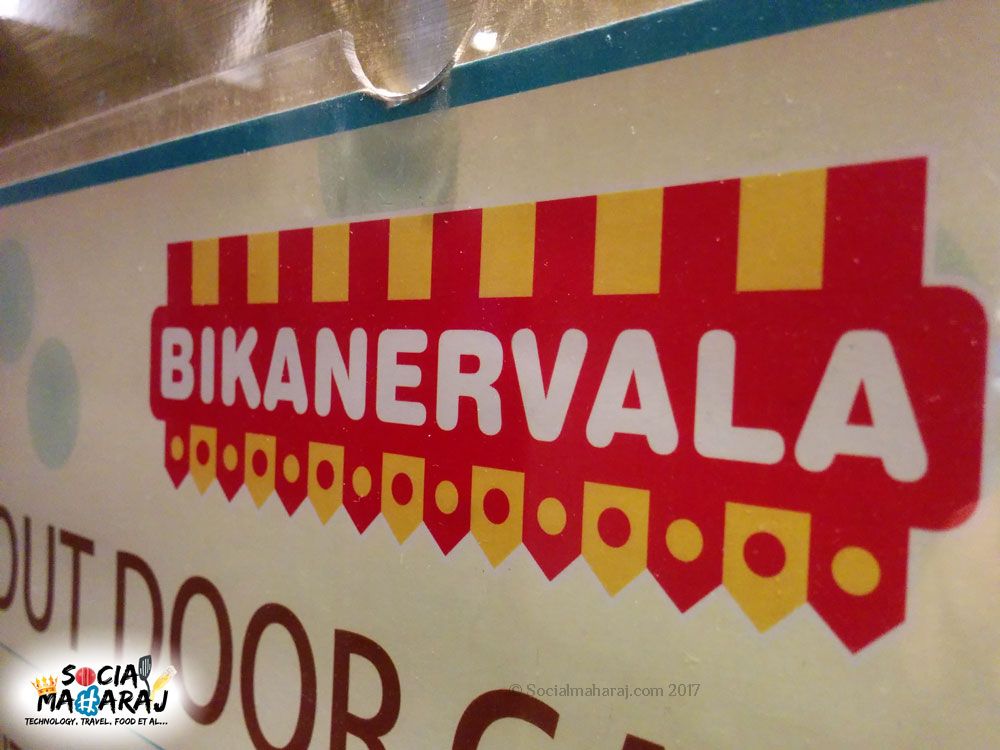 Admirable Ambiance is class apart
Bikanervala is a well-known chain of restaurants in the country popular for vegetarian food. Their outlet in Banjara Hills is no different. The 2 storeyed vegetarian-paradise houses sweets, namkeens and street food items on the ground floor. The first floor is a fine dining restaurant that serves lavish vegetarian buffet and a la carte dishes.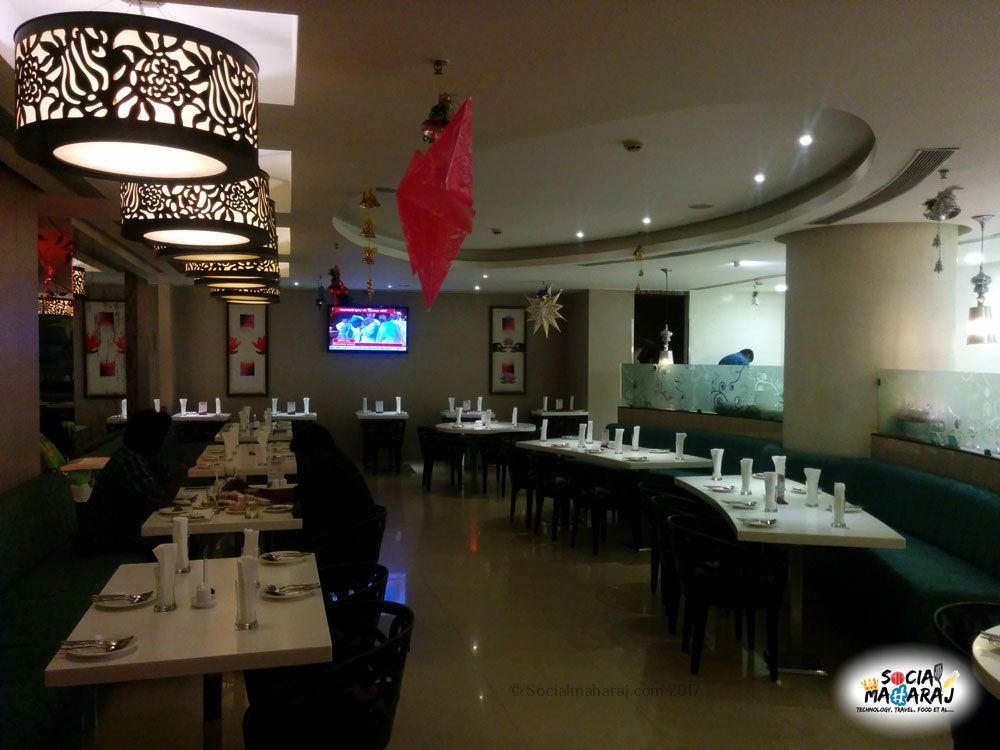 The restaurant gives a very good vibe the moment you enter. The plush interiors, the elegant lighting all of it add up to a good experience. A fountain in the center of overlooking the road is the highlight. The sound of flowing water is definitely calming. One of the best things that I observed was good lighting above every table which ensures good photographs 😉
The buffet area is however too narrow compared to the ones at Ohri's or The Grand Trunk Road. Only one person can cross at a time, so you can have increased waiting times in queue. Apart from that, I didn't find any particular issue with the ambiance.
Wholesome vegetarian buffet
Bikanervala are a different league when it comes to street food items. Their chats, pani puris, dahi bhallas are superb. And the same is visible in their buffet too. A wide range of street food, dhoklas, namkeens are on offer along with a soothing drink. The starter composed of  Spring Roll, Paneer Tikka and Chilly Corn. All of them were great on taste. However, I was expecting a few more starters or at least something extra ordinary.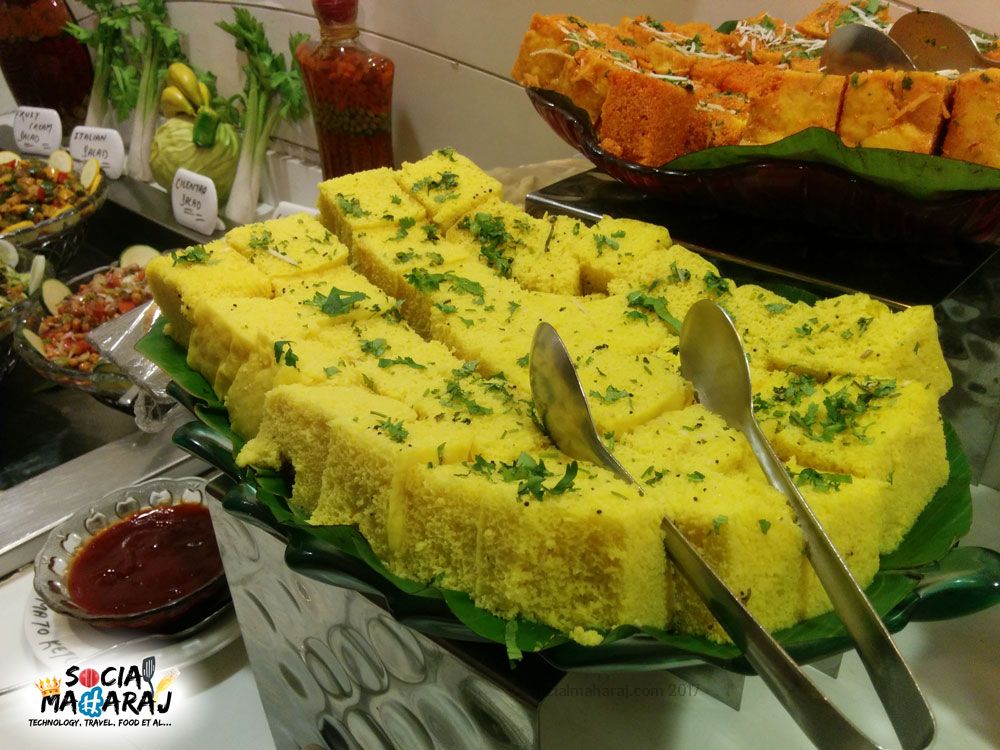 Moving on, the main course definitely stole the show for me. Comparing to the sweet-dishes from Ohri's Jiva Imperia, Bikanervala has definitely put their culinary skills behind this. The dishes on offer included Paneer Banjara, Palak Paneer, Lahsun Daal, Daal Makhni, Kaju Mix Vegetable and Akhni Kofta. All of these were high on taste. My personal favorite was the Lahsun Dal, Paneer Banjara and Dal Makhni. As a part of the south Asian cuisine, Hakka Noodles and Manchurian were on offer apart from a pasta preparation. The rice dishes included steamed rice and Vegetable Biryani. The biryani tasted average frankly.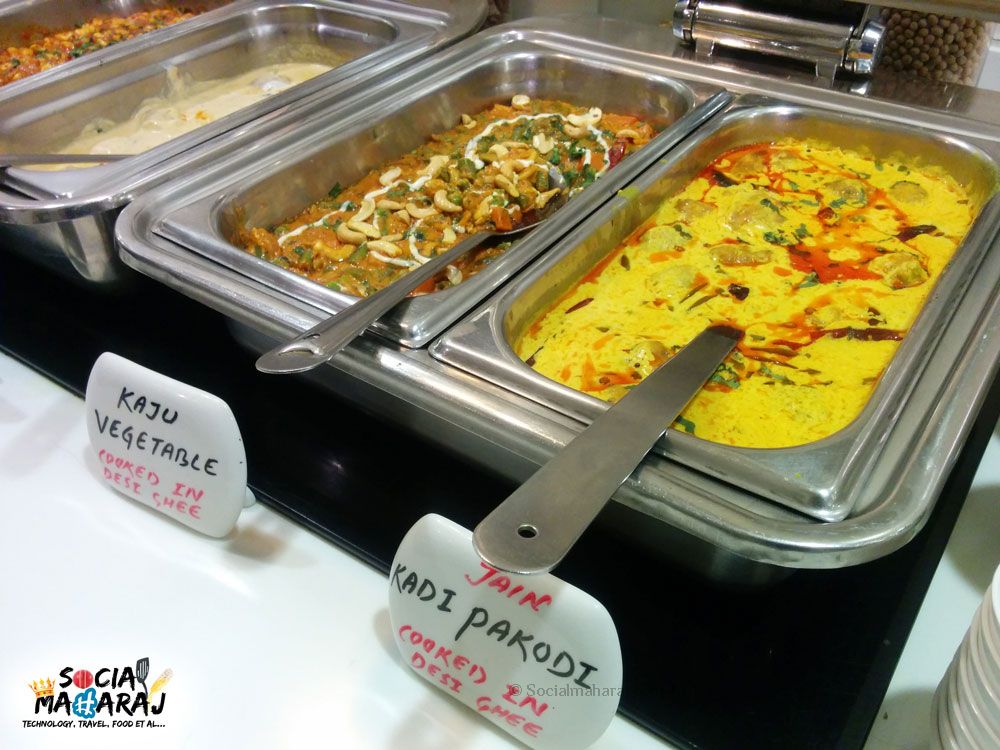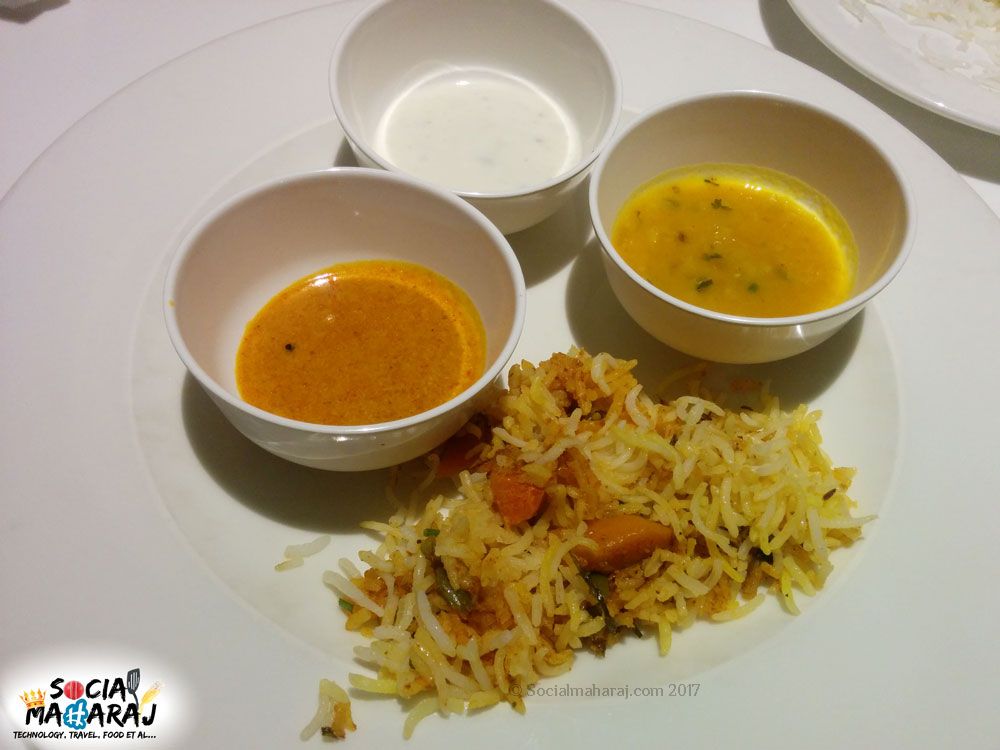 On the desserts front, there were 4 variety of ice creams, Gulab Jamun and pastry on offer. However for me, the Gajar Ka Halwa and Rasmalai definitely stood out. I also ordered a Virgin Mojito and won't recommend it at all. It was way too sweet and the soda lacked the fizz. That certainly was a spoiler.
Final Verdict: Must visit if you are a vegetarian
For 700Rs incl Taxes on Weekend, the Vegetarian Buffet at Bikanervala is slightly on the higher side. But with the variety of dishes on offer and the ambiance it's definitely worth a visit. The main course and the street food items were good. Starter however weren't up to the mark. So if you are a pure vegetarian and looking for lavish buffet spread then you should check out Bikanervala. Already visited the restaurant ? How was your experience ? Liked the food ? Disliked the Food ? Let us know your experience in the comments below.