There are a only a handful of vegetarians today, and by vegetarian I mean pure vegetarian. (Eggitarians excluded) For most of us belonging to this creed, we are fine dining at any restaurant, after all vegetarian food is available everywhere unlike non veg dishes that are available only at a non veg restaurant 😛. For most of you following me on Zomato know that I'm always on the look out for value for money food joints that serve good vegetarian food. So being a long weekend this time, I decided to checkout a popular Pure Vegetarian Restaurant – Invitation at Kacheguda, Hyderabad. So here's my take on Invitation Restaurant and its balanced yet tasty food.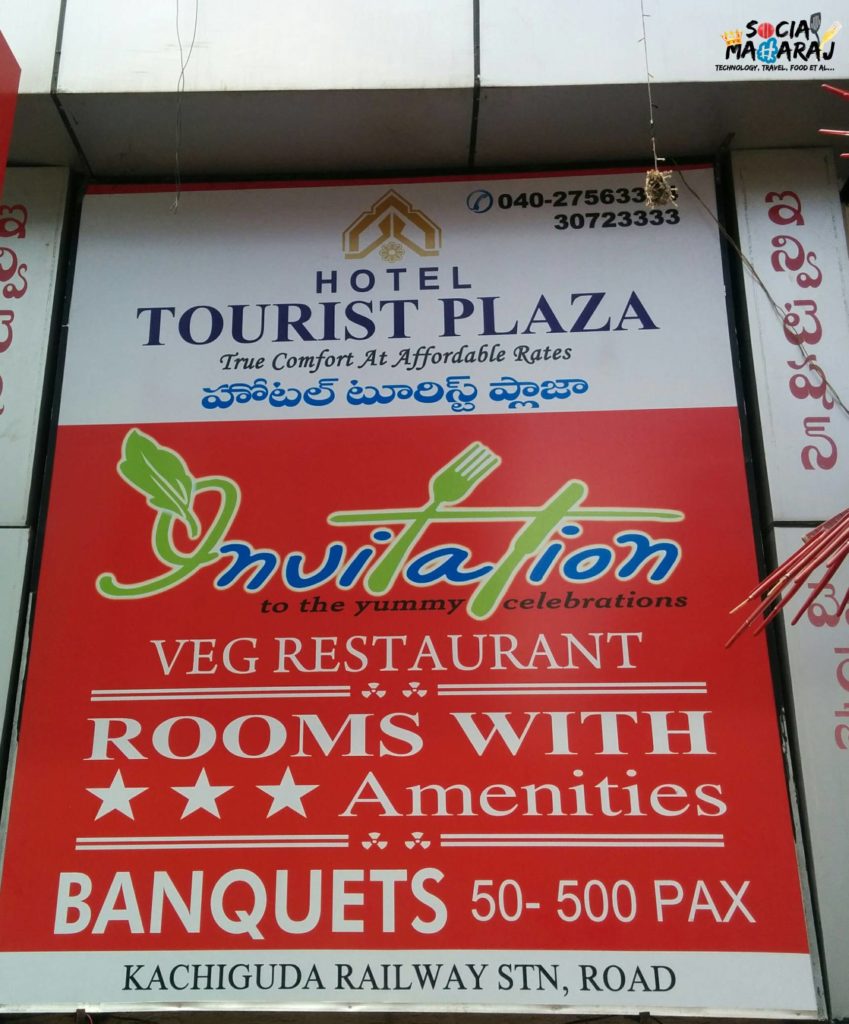 Invitation restaurant is very close to the Kacheguda railway station and is just a 2 min walk from there and that's probably the plus point. The restaurant is a part of Hotel Tourist Plaza and is located on the main road. The restaurant has a typical setup with a decent ambiance. I liked their interiors and the color combination to brown and blue. The restaurant is aptly spacious, but I would suggest taking a table by the walls. The highlight of Invitation Restaurant is that they are pure vegetarian and also serve Jain Food all round the year. So if you are a Jain, this place should be on your list.
Food at Invitation
I'm not a believer of soups before meals, so I straight away jumped to the starters. The menu was well laid out with a variety of dishes. The prices also weren't too high and I felt they were justified. The best part about the menu was the quirky titles they have to every category. They had the standard starters on the menu so we decided to go with what they felt was the best. Soon we had Paneer 65, Crunchy Manchurian, Veg Manchurian, Spring Roll and Crispy corn. The best part about the food was that it had a very balanced taste and wasn't spicy. However due to this, you might find dishes to be on a sweeter side, so I would suggest ask them to add more chilly. Out of the starters I really enjoyed the Crunchy Manchurian and Crispy Corn.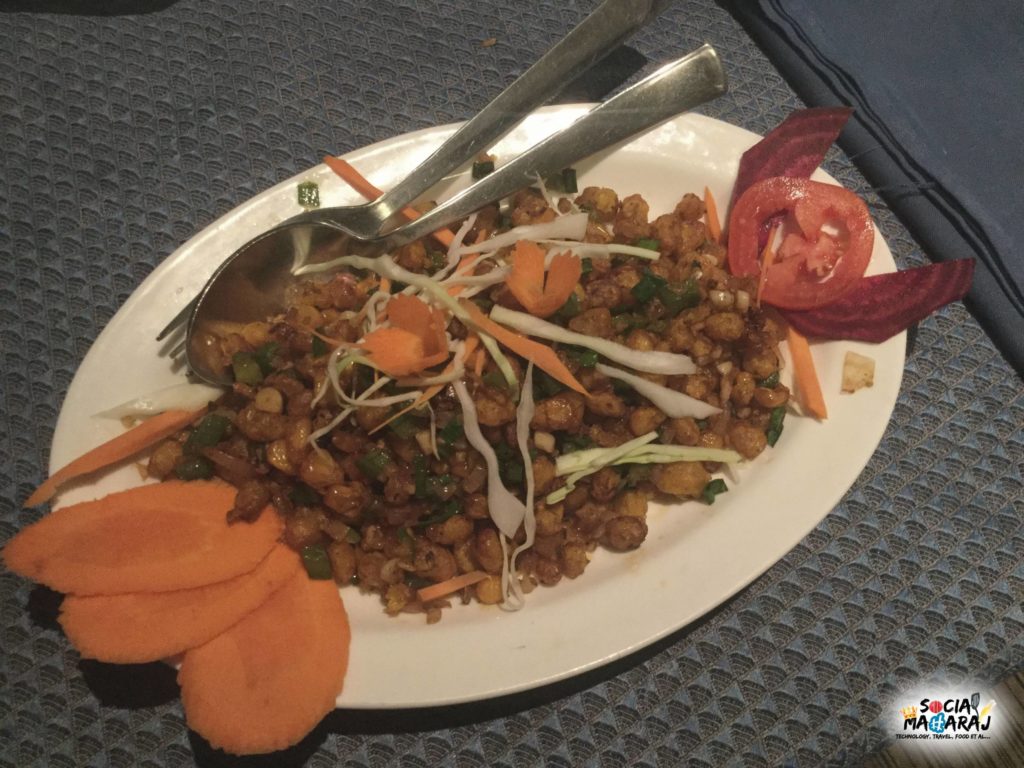 Moving on to the Main course, we had a standard Punjabi meal planned. Being a fan of garlic, Garlic Naan was the first in my list. Along with Garlic Naan, we ordered a Stuffed Punjabi Paratha. The Paratha was simply great. Not often you see parathas made such good in Hyderabad. For the curries we had the most loved Malai Kofta, Mushroom Masala and Veg. Kandhari.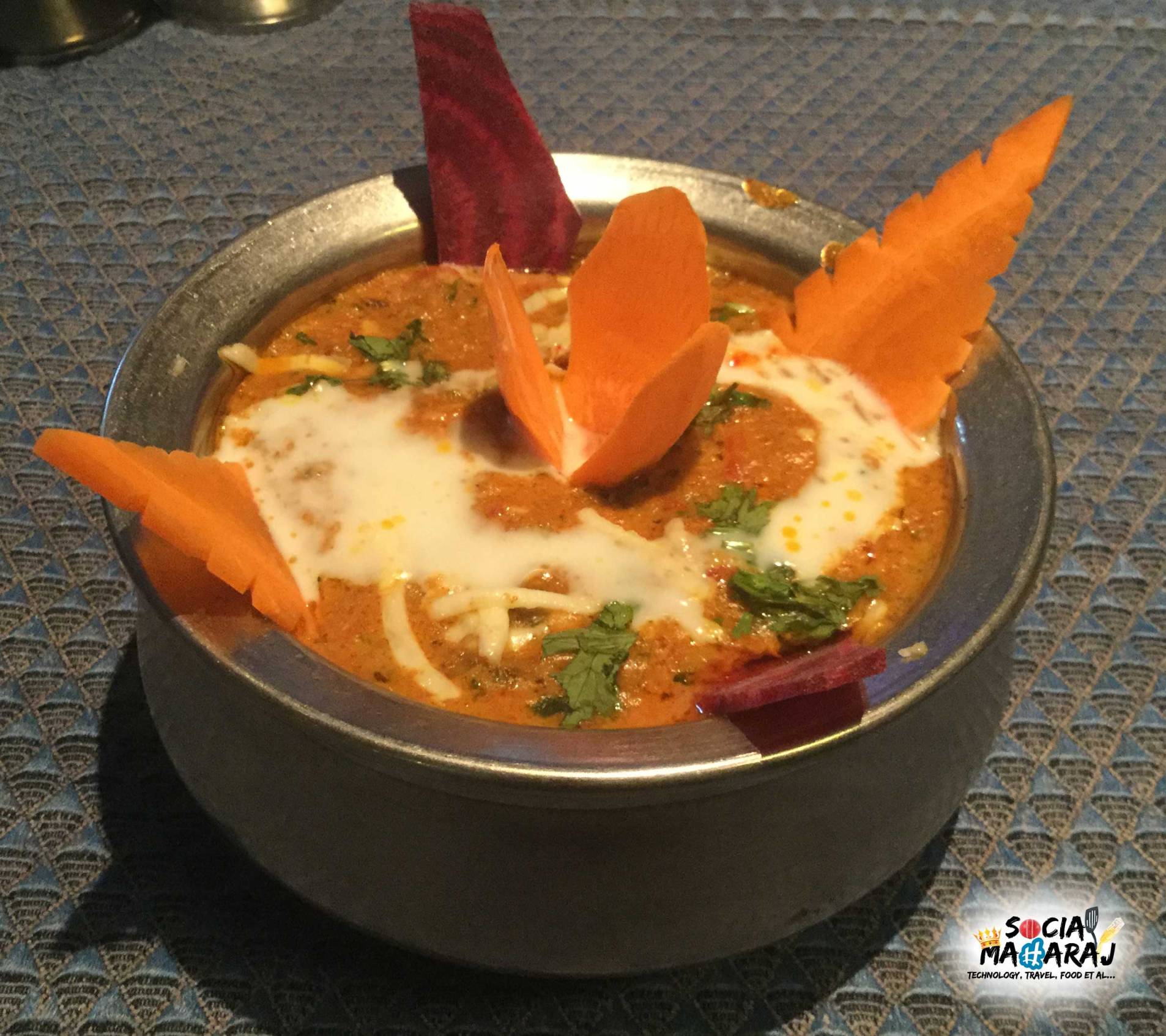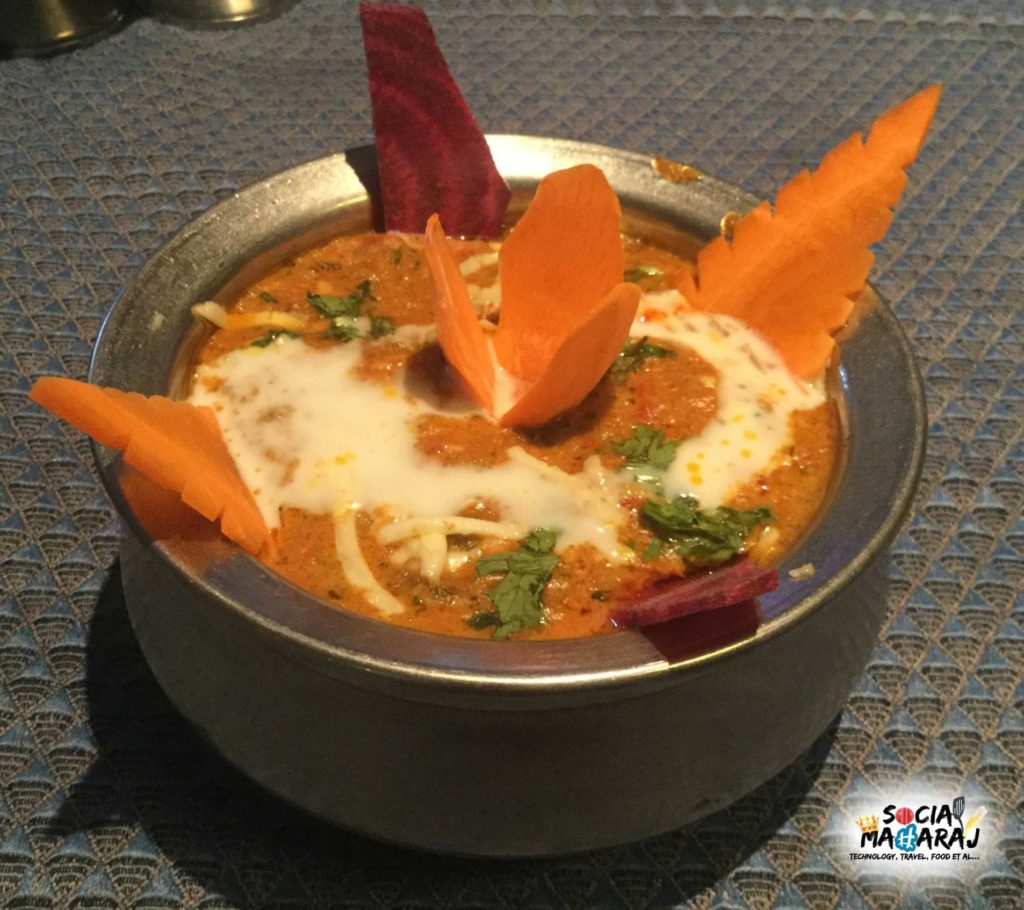 I loved Mushroom Masala as it had all the required spices in the right quantity. The taste was again pretty balanced and not much spicy. Malai Kofta is one dish that I feel has a lot of variants. Some restaurants serve it in pure white gravy while the one served here was a sort of red gravy. Veg Kandhari was something new, but I somehow didn't relish it much. Overall the food was tasty, low on spice and oil was the highlight. Along with that we had the local delicacy the Veg. Biryani. Was average on taste compared to the other Biryani places we have in town.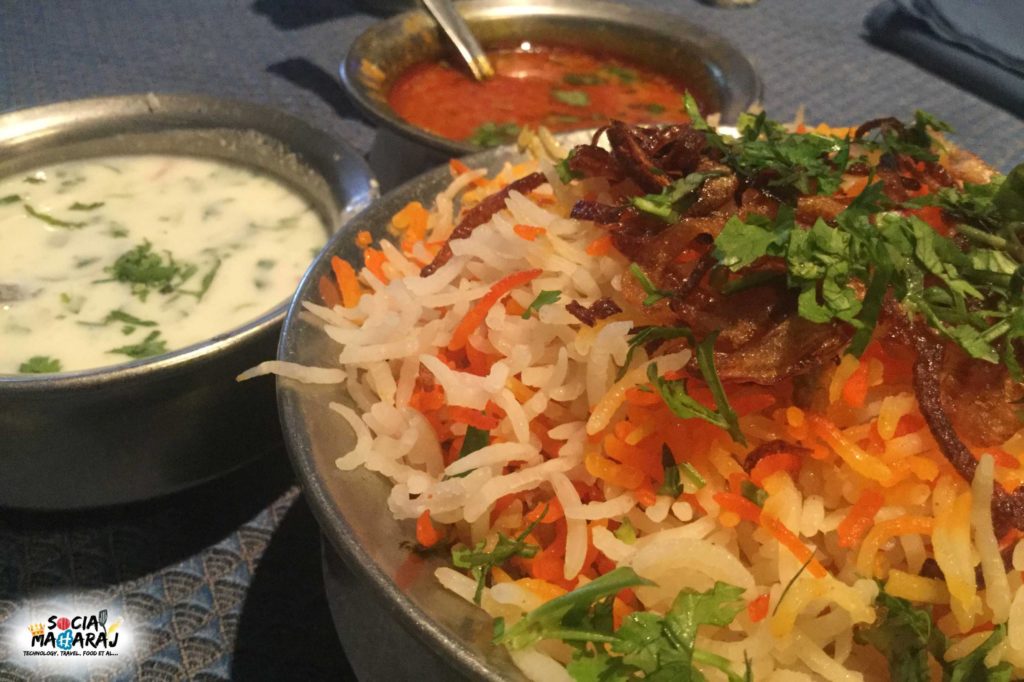 For desserts, we ordered the Punjabi Lassi. Since I was aware of the quantity in which a lassi is generally served, I requested the manager to provide a half glass and my request was accepted. I'm not a fan of lassi but tried it and it turned out to be pretty good. With a dash of dry fruits, chilled curd and Roohafza syrup, the lassi was the perfect way to end the meal.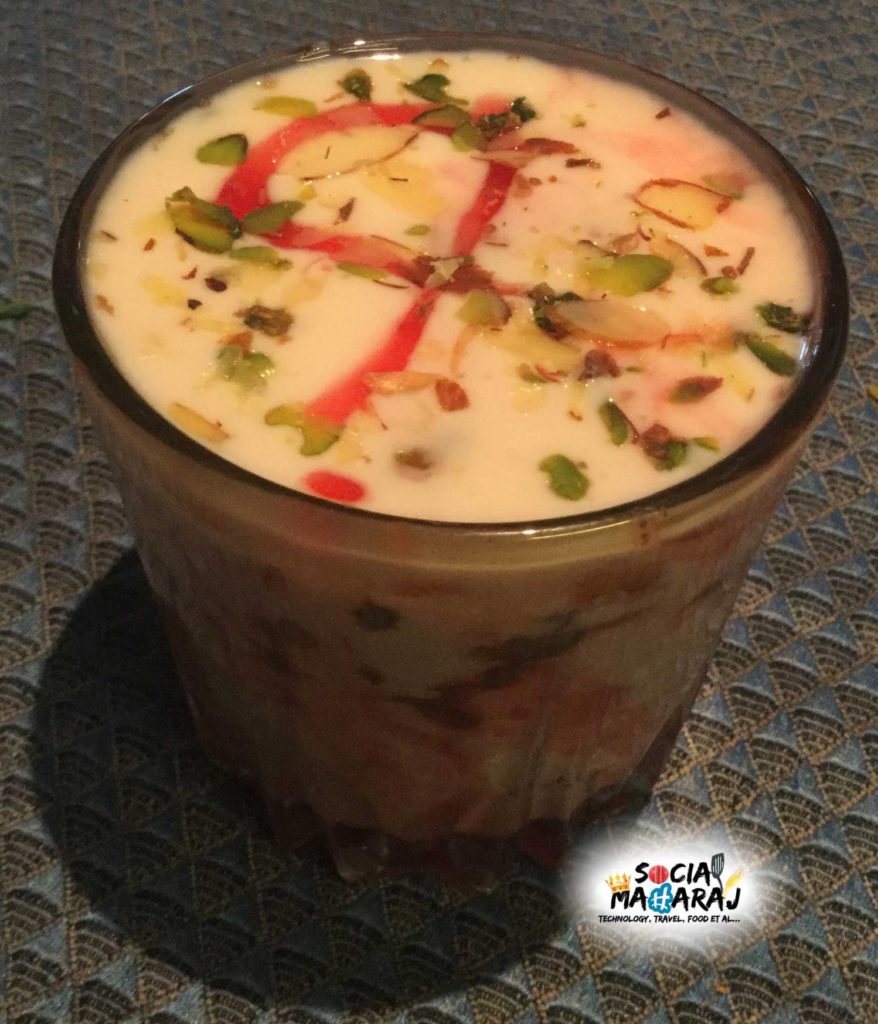 Overall Invitation Restaurant, Kacheguda is a good place to dine. It's the place for Vegetarians and Jains to have a decent meal along with a good experience. The management is also good and courteous and will ensure you have a wonderful experience. Even though the food is on the sweeter side, the food had a balanced taste something that everyone can relish. So if you are in and around Kacheguda Railway station, make sure to drop to Invitation Restaurant for a delightful vegetarian meal.
"This experience was part of a Blogger Invite at Invitation Restaurant and I would like to thank them for having me over. All the food and beverages served was on the house but the review and experience shared here are totally unbiased and honest…"