Thanks to technology that we are now able to capture every bit of our lives. From freezing every moments using still cameras to capturing candid moments with video cameras. However I'm sure there would have been many moments in your lives when you felt that the gadget wasn't quite able to capture the moment the way you would have liked. So every gadget has its own pros and cons. For instance a DSLR is bulky and can't be with you always, while a smart phone is light but you certainly compromise on quality. With the increasing demand of capturing candid moments, the market is now filled with action cameras. Many of these come with a high price tag. However I got a chance to experience a unique camera that captures candid moments without breaking your bank. Today I'll be reviewing PIC – Universe's first flexible camera. So let's take a dive into this one !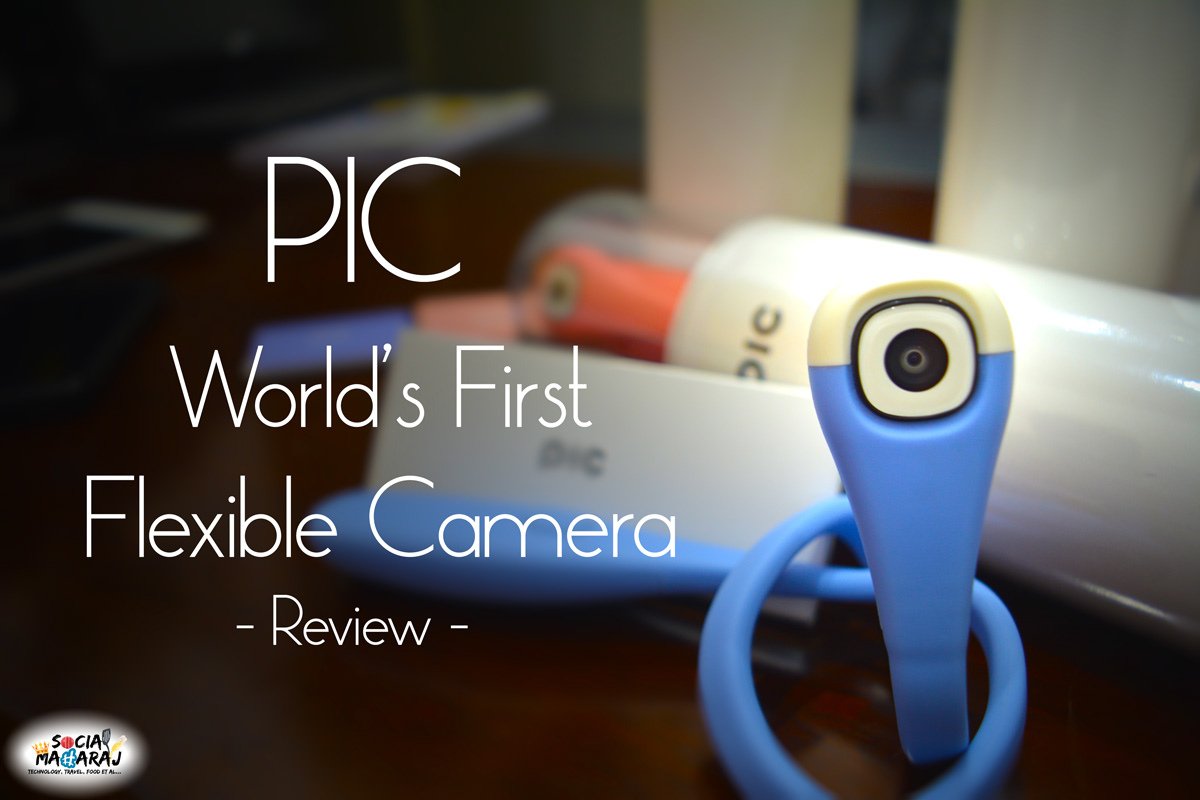 Packaging and Build Quality of Pic
PIC comes in a trendy packaging that contains the product and the manuals. It is available in 3 colors – Blue, Pink and White. As mentioned earlier Pic is World's first flexible camera, so you can wear it as a bracelet or tie it to your bike to capture that wonderful road trip of yours. Made from Silicone, the camera is also splash proof and allows you to record under water for a while too. With the lens and microphone at one end, the control button along with the micro USB port on the other. The Micro USB port ensures you can charge it with a regular charger that you use for your non iPhone smart phone.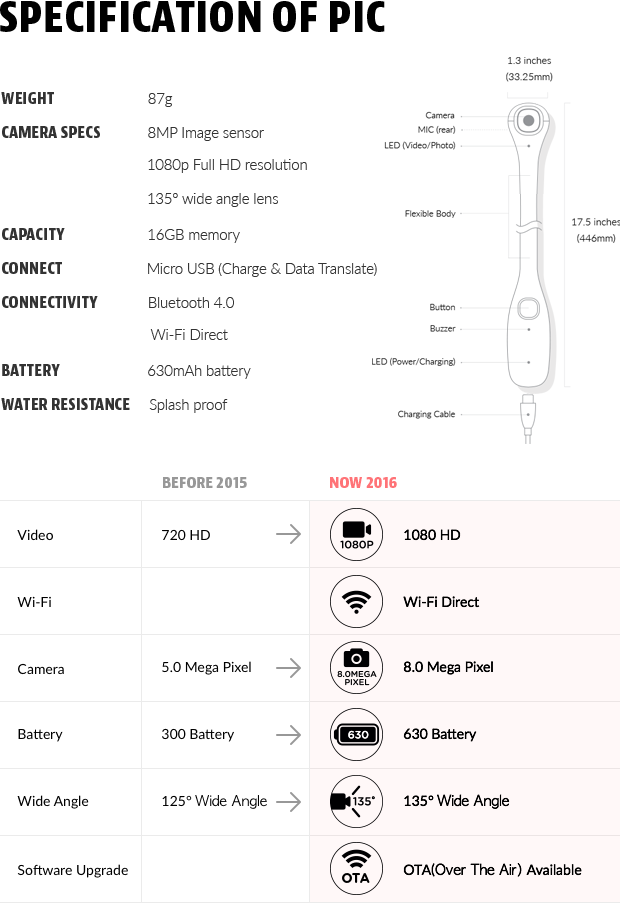 Ease of Use
Pic is very easy to use and the manuals provided with it is sufficient to get you started.  Pressing the control button on the camera for 3 s switches it on/off. Single press to capture a photo and double press to start recording a video. Since the camera comes with Bluetooth and WiFi Direct built-in, transferring media is a cake walk. It is claimed that on a single charge, Pic can record videos for 2hrs straight. That's definitely amazing. To transfer the photos, one needs to install the Pic app on your device – Android or iOS.
Picture and Video Quality
Bearing the tag for World's first flexible camera. the Pic does a good job capturing moments. The 8MP camera is a fixed focus, wide-angle lens that captures great details. Photos captured from the device are good in broad daylight, but not so much in low light. The videos captured are in full HD 1080p and look pretty good. the wide-angle lens kicks in and provides great videos. Have a look at the video I captured recently.
However, there are a few things that I personally didn't like. Being small in size and being a flexible camera, the device is unstable at times. It all depends how you have tied / placed it. Everything is fine if you hold the camera by its head. But the lack of stability with more focus on flexibility isn't something I really enjoyed. Further, you cannot see what you are capturing unless you have paired it with your smart phone.
Pic the next GoPro killer ?
Pic is an innovative gadget and has also been the Winner of the CES 2016 Innovation Honoree Award ! The design also ensures that the camera doesn't require any sort of mounts to use it. With a price tag of Rs 11,599, Pic is a good buy and does justice to the price tag. Go Pro cameras are a different league all together, but ,these flexible cameras can match the GoPro if few more changes are done. However for now, the product is flexible, handy and does a good job capturing photos and videos.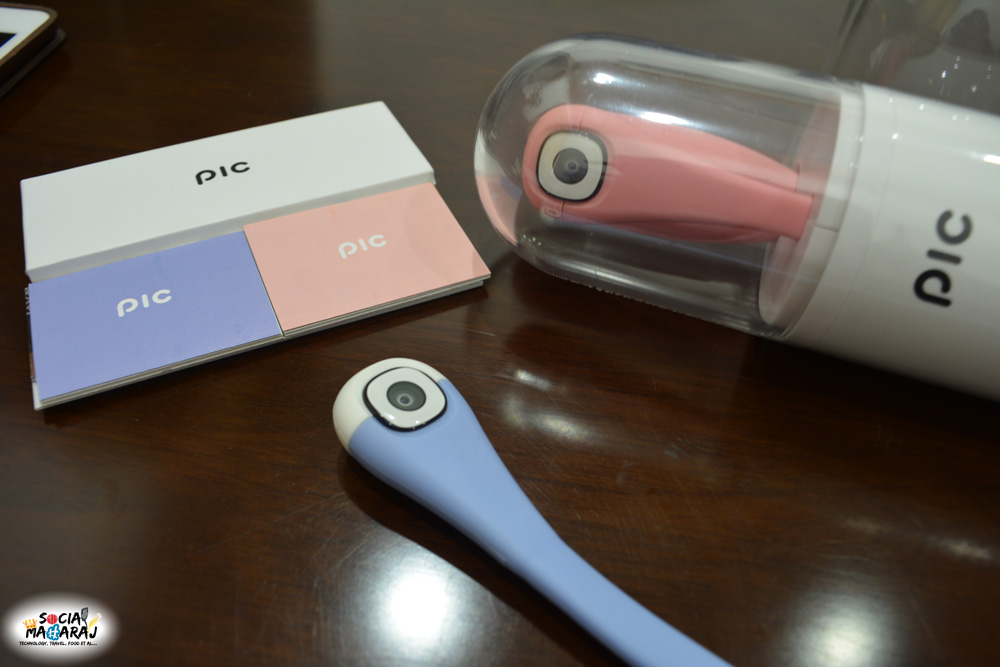 Want to get your hands on this splendid gadget ? Head to TecToTron website and hit the buy button. Having tied up with the likes of FedEx, Tectotron ships nation wide and guarantees delivery in 2-3 days. So, whether you are a blogger or a globetrotter, this will surely be a good addition to your arsenal.
*** This review is part of a Blogger outreach program where I was invited and provided with a brand new device. However the views mentioned here are entirely honest and unbiased. ***