Being a foodie, the only thing I want is to try out different restaurants. Doesn't matter if it's a special occasion or not because food doesn't need an occasion ! Last month Zomato declared me an "Expert" in Gachibowli, Hyderabad. Yeah ! But that doesn't mean I'd stop exploring restaurants in the area. Last evening me along with my friends visited Pakwaan Grand for dinner. The restaurant is right on the main road leading to Indiranagar at one side and Mehidpatnam on the other. It's very close to the bio diversity junction and the famous Shah Ghouse Biryani. So here's my review of Pakwaan Grand Gachibowli.
Sufficing Ambience
The family A/C hall is on the first floor and the place seemed to be dark – less lit. However the restaurant was cool – thanks to the AC – and had a sufficing interiors. The white themed restaurant could house about 100 – 120 people, which is good. But then again, the place did seem a little congested. We had reached early so the place looked spacious. But when we left, it wasn't easy to navigate to the exit.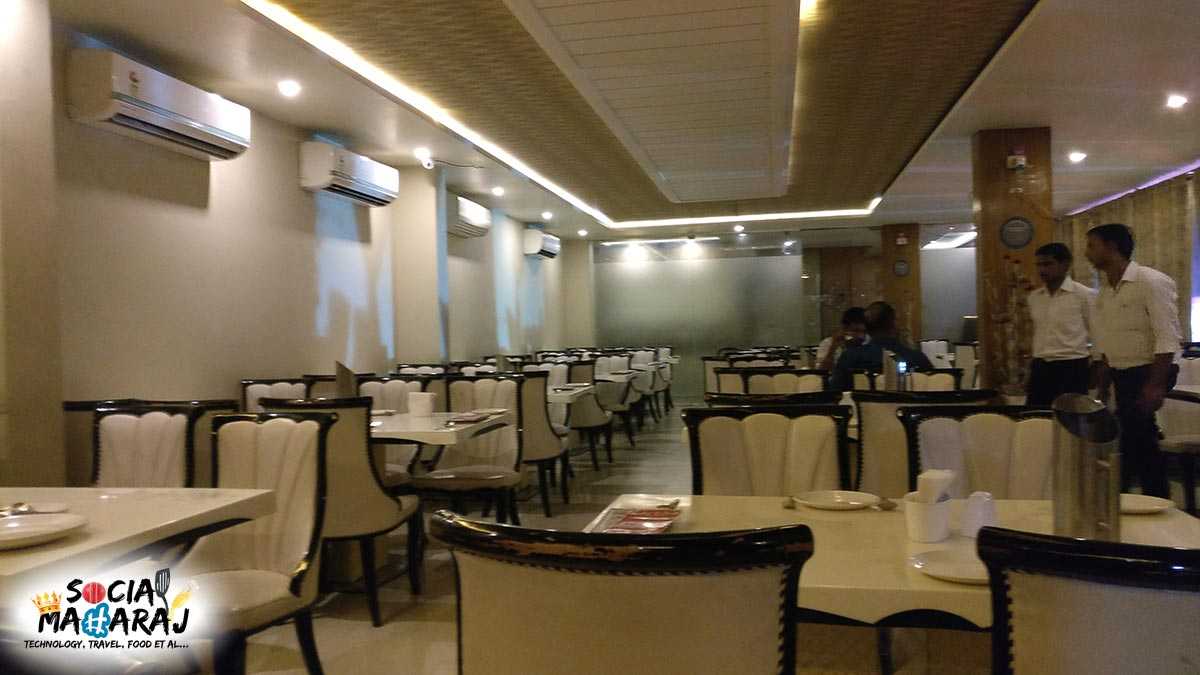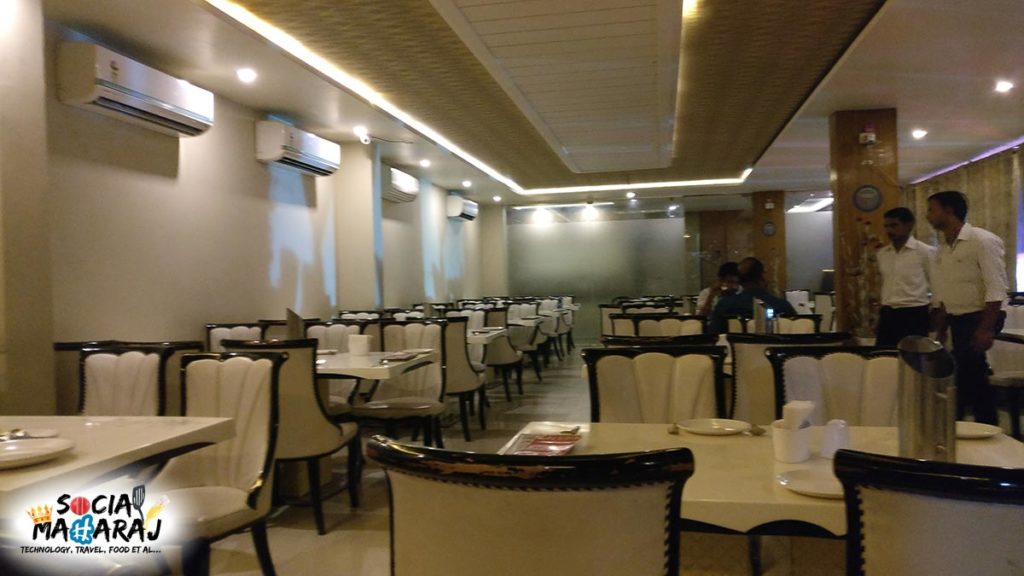 So Ambience wise, it's average. I would say decent place for dinner. The service was average as we had a lady on another table calling out numerous times asking for spoons, water etc. But things seemed good at our table.
Food at Pakwaan Grand
The restaurant is more non-vegetarian friendly as it has everything from Chicken, Fish, Prawns and what not. So in my group we were 3 vegetarians and 5 non veg folks. For vegetarians we ordered Veg. Manchurian, Chilly Paneer for starters. For Main Course we had Kaju Paneer and Subz Deewani Handi (the name was intriguing, hence tried this) along with Tandoori Roti and Veg. Biryani. My non vegetarian buddies started off with the famous Chicken Lollipop, Pepper Prawns and Fried Fish along with a Chicken Family Biryani and later a Chicken Handi Biryani.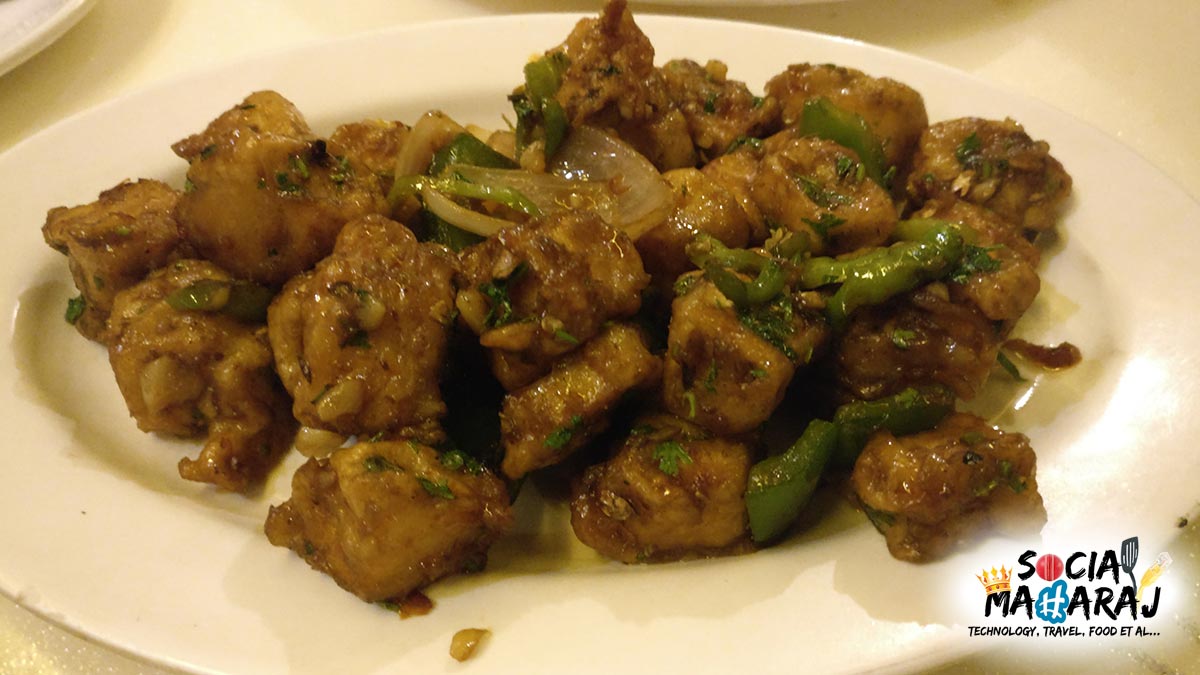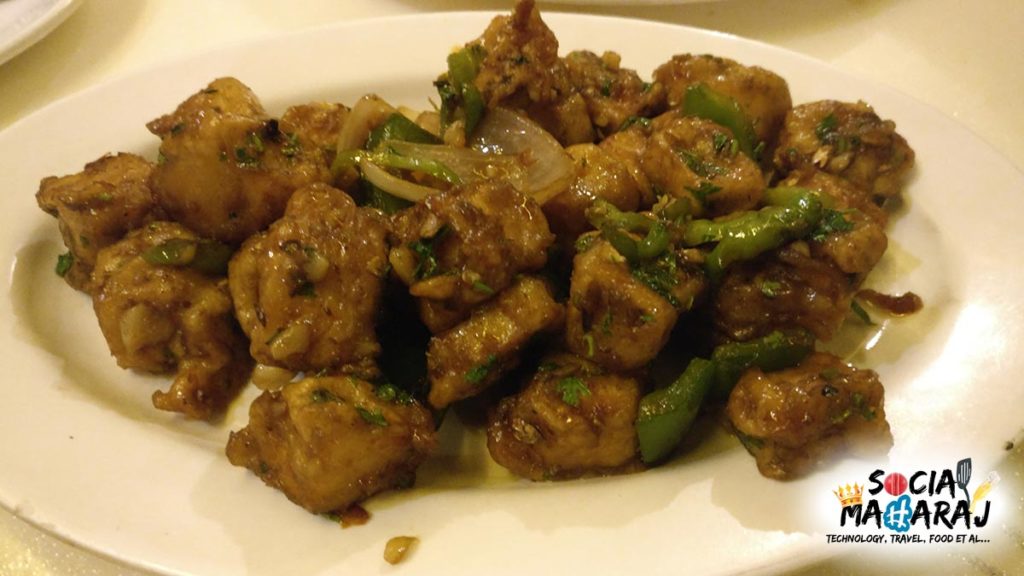 Vegetarian Food at Pakwaan Grand
Talking first about vegetarians, the Chilly Paneer was good but the Manchurian was very hard. Wouldn't order it the next time I go. Kaju Paneer was very good and had a balanced taste, not too spicy. But the Subz Deewani Handi was below average. It was a mixed veg curry but was way to spicy. (My Andhra friends liked it, but I couldn't handle) Coming on to the Biryani, it was a disaster. The white rice was the only thing I could see in it. The masala was bland and didn't have the punch. Would rather walk few steps to Shah Ghouse to have a decent biryani. So overall the vegetarian food was average.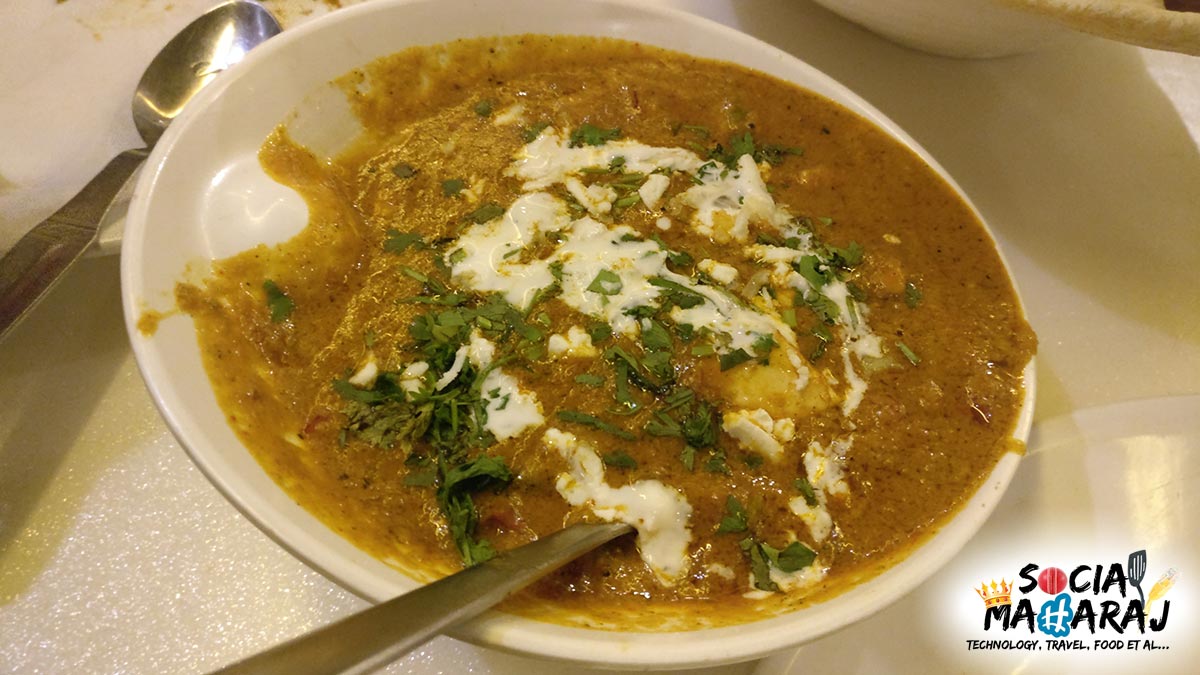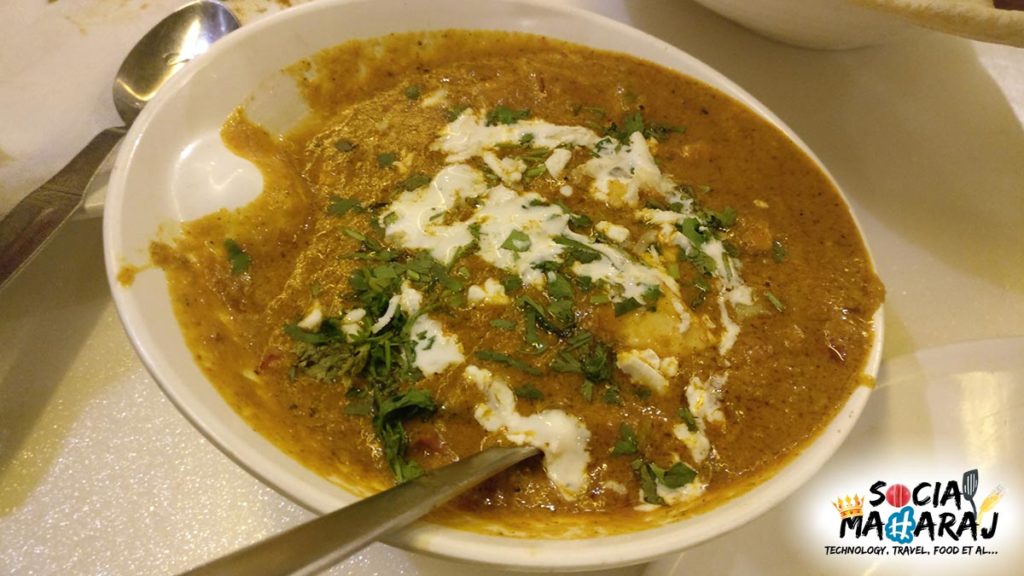 Non Vegetarian Food at Pakwaan Grand
Starters were good based on the reviews I received. But the biggest let down was the Chicken Family Biryani. In no way it was s family biryani (unless a couple is called a family) If you've been to restaurants like Bawarchi, you know how the family biryani is. So they had to order Chicken Handi Biryani to fill the void. The quantity looked very good for the Handi Biryani, only to realise that the serving bowl was shallow. The taste wasn't that good for a Biryani. My foodie friend said, "Green Bawarchi has a much better biryani than this one…" I guess that sums up everything.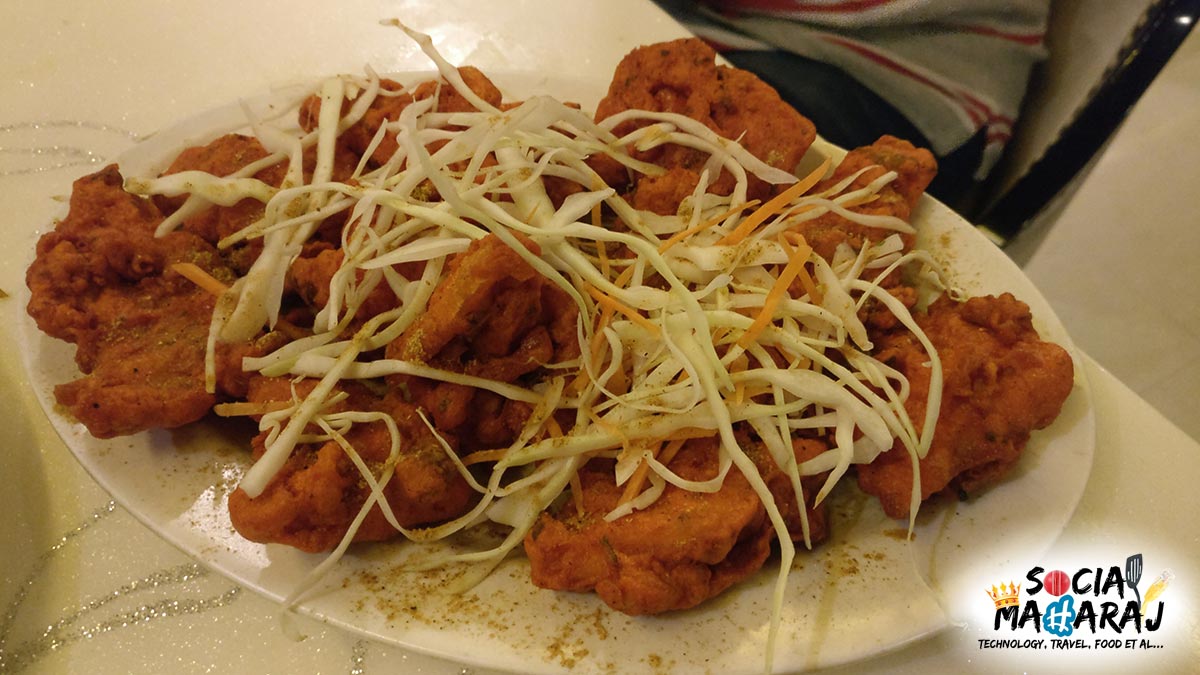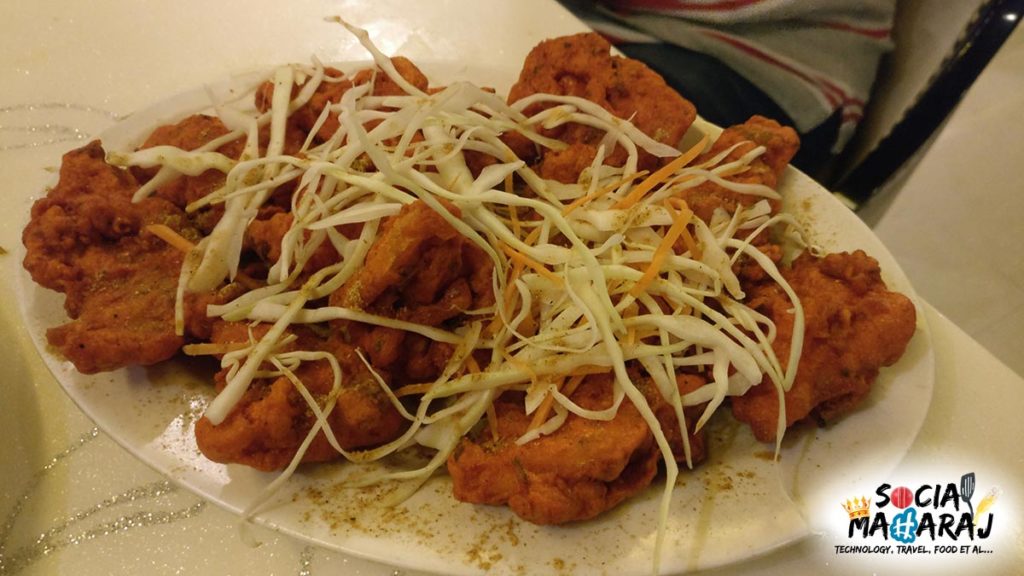 Final Verdict: Pakwaan 'Not So' Grand
This is a decent place if you are on a tight budget (we weren't, but wanted to try out a new place) Having spent Rs 2300 for 8 people, we thought the value was good (~290 Rs per head) But when it comes to food, Pakwaan Grand was a major let down. Biryani was tasteless and curry didn't have anything to offer. Kaju Paneer and Chilly Paneer were pretty good. Wouldn't mind getting them delivered. So yeah, that's pretty much it about Pakwaan Grand.
I had joked about the spiciness of Subz Deewani Handi and said "Subz Deewani Handi ne Deewana bana dia and Biryani ne Maama…" Do let me know how was your experience at Pakwaan Grand in the comments below.