In this age, we are racing against time to get things done. And one of the areas where we want to save time is usually Food. When the work pressure is mounting, we usually like to grab a quick bite to save time. Hence there is an exponential rise in the number of cafes. You'll find a new cafe crop up regularly. And most of these cafes try to focus on the ambience first. I've been to many cafes and found the ambience to be good. One such place that I visited last week was the Waffle House Hyderabad. So without wasting any more time, here's a quick review of Waffle House.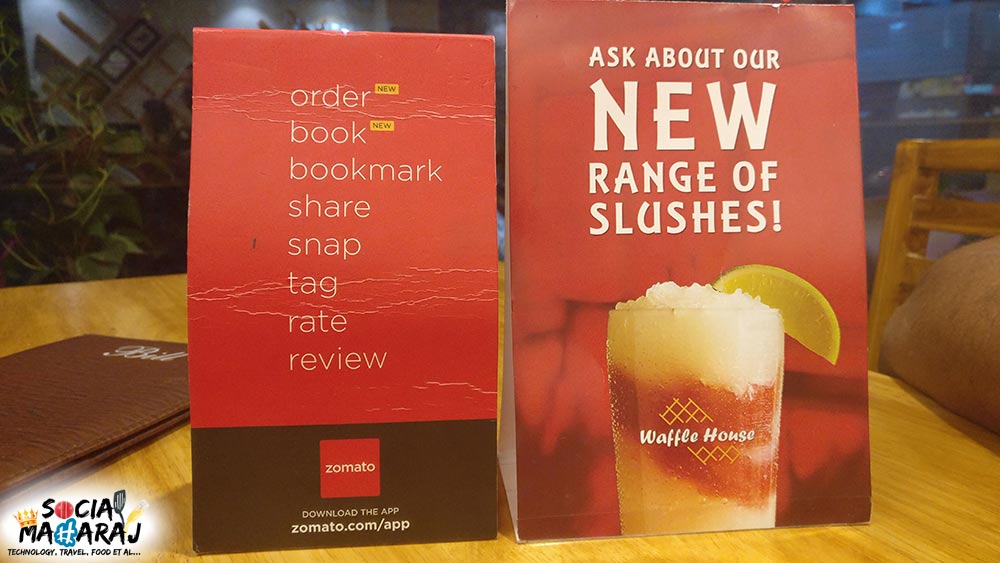 Waffle House Hyderabad – Ambiance and Service
The cafe is located in Jubilee Enclave in HiTech city and might take some time to be discovered. Waffle House like other has a good and minimalist ambience. However the cafe seems to be small compared to many other cafes. Outside seating is also available but this isn't a great choice especially during this time of the year. And for the same reason we decided to sit inside.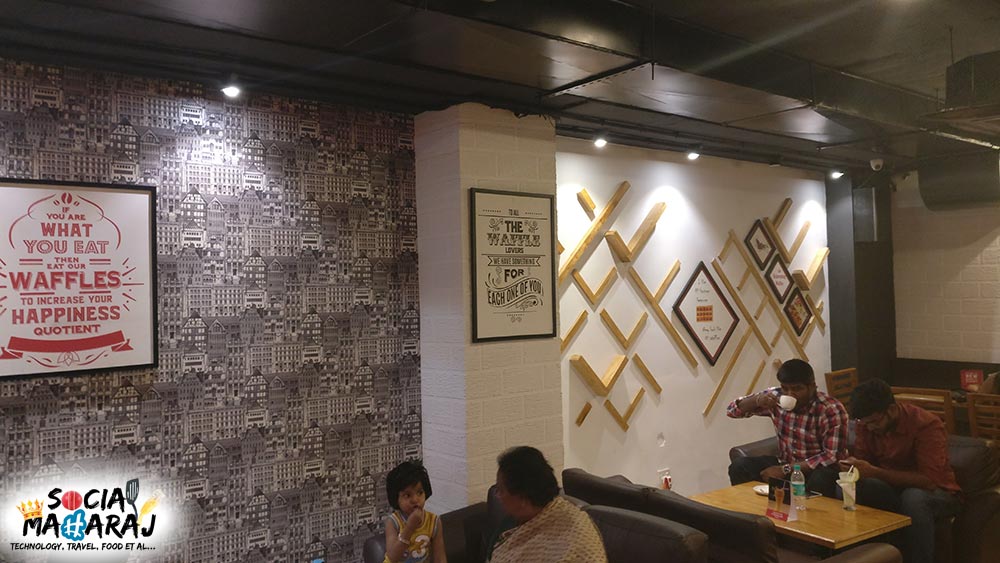 Initially we had some doubt as to how the cafe operated – whether it was self-service like McDs or it would come to the table. Anyways, we placed the order at the counter and got seated. The service is slow. We saw only two people in the kitchen. While one cooked the other served. It took a decent amount of time or deliver our order (a couple of fruit drinks)
Refreshing Food at Waffle House
Since I was visiting with a friend of mine with less time on hand, we decided to order a couple of fruit drinks. Being April and temperatures rising well beyond the 40 degree mark, the order was perfect. I had asked for Iced Tea (my all time favorite) which wasn't available. And there were only two choices 🙁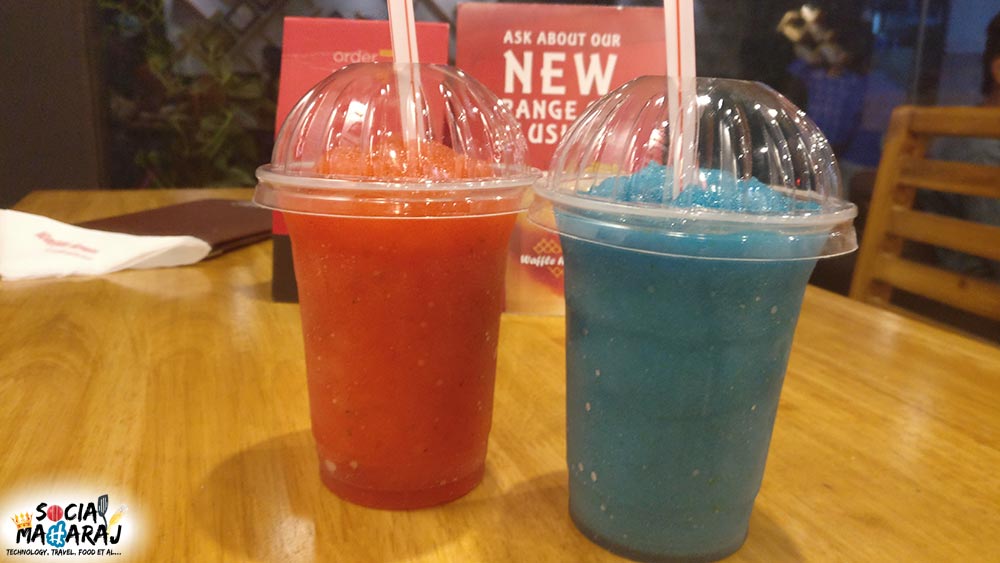 Anyways, the two drinks we ordered were pretty good. A red coloured raspberry / watermelon juice with lots of ice. Another a similar drink blue in color. Both the drinks were refreshing and perfectly suited the hot weather. Sweet, icy and unique flavour is what I loved. Apart from drinks the items on the menu included the standard items that are usually a part of a regular cafe. But just because we were short on time and the service being slow, we chose not to order anything to eat.
Final Verdict: Visit if you have time
Overall the Waffle House is a decent place to spend some time. Whether it's a random meeting with friend or a business meet with a client, it's best for both. However as mentioned earlier, the service is on the slower side. So you might have to wait a little longer for anything you order. If you are looking to kill time and have decent food, this is place I would recommend. I spent a good hour or so and loved the place. So the next time you are in Hitech city, do try to check this place out. If you've already been there, let us know your experience on the comments below.
Bon Apetite !